Loans Canada Launches New Credit Repair Service
When it comes to the health of your credit score, the accuracy of your credit report plays an important role. False information and unfortunate errors plague a large portion of the Canadian population and the majority of them have no idea these mistakes are negatively affecting their credit. Even those consumers who know their credit report contain misinformation, most have no idea how to deal with or correct the errors. 
This is why Loans Canada has launched a credit repair service. To help Canadian consumers, just like you, regain control of their credit by finding any errors on your credit report and working to implement practical solutions to fix them.
Common Errors Found on Credit Reports
While you might think that incorrect information on your credit report isn't that big of a deal, these errors can lead to loan, credit, apartment, and even job rejection (for more information about how bad credit can affect a job application, click here). All of which can have a serious effect on not only your finances but your day to day life. 
Credit report errors come in all shapes and sizes and can sometimes be difficult to identify. This is why working with a professional credit repair service is a great option for all consumers dealing with some form of credit report problem. 
A credit report service can help you identify and then correct any of the following credit report errors, which in return can lead to an improved credit score and greater financial growth overall. 
Incorrect personal information (i.e. wrong date of birth, name, address, etc.)
Identity theft or fraud (i.e. accounts listed that are not yours)
Errors related to account information (i.e. payments that aren't showing up)
Reporting issues (i.e. negative information that should no longer be listed)
For even more information about the common credit report errors, click here.
What to Expect From Credit Repair
When you work with a credit repair service, the main goal is always to help you improve your credit by fixing any credit report issues that are holding you back. You can expect to work with a train professional and receive a personalized analysis to identify the errors that need to be addressed. Choosing credit repair means you'll benefit from:
A free credit repair analysis
One on one personalized help
A customized credit repair plan
An improved credit profile and score
A brighter financial future
Since your credit report is unique to you, your credit repair experience will also be unique to you. There is no one size fits all solution for credit report errors, this is why credit repair is the right choice for Canadian consumers currently struggle to fix or identify credit report issues. 
Is your credit report scaring away potential lenders or creditors? Find out here.
Is Credit Repair The Service For You?
If you know that one or multiple credit report errors are holding you back from getting approved for the credit and loans you need or you're looking for help to identify credit issues, credit repair is the solution for you. 
Loans Canada can help by matching you with a credit repair solution and help you regain control of your credit and your finances.
---
★
★
★
★
★
Rating of 5/5 based on 2 votes.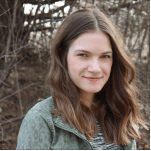 Posted by
Caitlin Wood
in
Credit
Caitlin graduated from Dawson College in 2009 and completed her Art History degree from Concordia University in 2013. She started working as a freelance writer for Loans Canada right after University, eventually working her way up to Chief Content Editor. Her work has led to a large expansion of the company's content department and she manages a staff of talented writers who are passionate about educating Canadian consumers about credit, debt, and all things personal finance. With over five ...
---