Does Being Denied Credit Hurt Your Credit Score?
When you need a loan or credit, and you fill out the application, waiting for approval can seem to take forever. When you're faced with the reality of a rejection, many thoughts can cross your mind. One of the thoughts racing through your mind might be whether or not the denial will affect your credit score.
Does Being Denied Credit Affect My Credit Score
The simple answer is no, being denied for credit or a loan will not hurt your credit score. In fact, although your credit report shows that you made an application, it doesn't even show whether your application was approved or denied. Anyone making an inquiry has no way of retrieving that information.
What Is an Inquiry?
Inquiries impact your credit score when you apply for credit. There are two different kinds of inquiries. Hard inquiries are inquiries made by companies when you apply for credit or a loan. Soft inquiries are the inquiries that you make when you request a copy of your credit report. Soft inquiries have absolutely no bearing on your credit score.
Whenever you apply for credit, the company makes a hard inquiry to determine your credit score and your ability to make your monthly payments. This hard inquiry occurs regardless of whether you receive an approval or a denial. However, the inquiry only includes the name of the company that you applied for credit with, and the date of the inquiry. It does not include information about whether they approved the application.
How Do Inquiries Impact My Credit Score?
Your credit score keeps track of the number of recent inquiries, and how close together they are. Each new inquiry in a short period of time, can knock your credit score down by a few points. This is because it shows that you're applying to take on new debt. However, the impact is very small, and disappears over the course of a few months.
However, having a lot of inquiries within a short period of time could have a larger impact. If you're applying to take on new debt in a lot of places at the same time, it could make you look like a credit risk. For that reason, it's best to space out your credit applications by at least two months.
Don't worry too much about the inquiries though. As long as you space them out, they will have a minimal impact, and they do disappear over time. If you've been applying for credit anywhere and everywhere, you don't need to worry. You haven't done irreparable damage. Just wait a few months before applying anywhere else.
Can Potential New Creditors Tell if an Application Was Denied?
If you are denied for credit, other potential creditors who check your credit score will have no way of finding out. They will only be able to find out that you applied for credit, and when you applied. Even when no new account shows up on your credit report, it won't indicate to them that you weren't approved. You could just as easily have chosen not to open an account, or the lender might not report to the credit reporting agencies.
If Being Approved Affects Your Credit Score Why Doesn't Being Denied?
The simple act of being approved for credit doesn't affect your credit score. The approval or denial isn't what impacts the score. If you're approved, what actually impacts your score isn't the fact that you received credit, it's how well you manage the new debt and meet your monthly obligations.
The Bottom Line
Being denied for credit has absolutely no affect on your credit report. However, if you're denied, you should keep in mind that there was probably a reason why you didn't get approved. You should take a deeper look into your financial situation and debt load and start thinking about what you can do to improve your credit score so you can turn those denials into approvals.
Learn more about credit and credit scores here.
---
★
★
★
★
★
Rating of 5/5 based on 9 votes.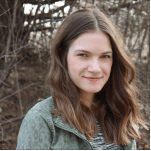 Posted by
Caitlin Wood
in
Credit
Caitlin graduated from Dawson College in 2009 and completed her Art History degree from Concordia University in 2013. She started working as a freelance writer for Loans Canada right after University, eventually working her way up to Chief Content Editor. Her work has led to a large expansion of the company's content department and she manages a staff of talented writers who are passionate about educating Canadian consumers about credit, debt, and all things personal finance. With over five ...
---