Do you know where your credit rating currently stands? If not, you'd be well advised to find out. Your credit health is crucial when it comes to your financial options. Loans, jobs, and even utility bills all count on your credit rating. If your credit health is lagging, your financial options could be very limited.
What's the difference between your credit score and credit rating? Find out here.
Knowing what your credit score is important. But what you do with that information also matters. If you live in Richmond and your credit could use some improvement, it's important to take the necessary steps to give it a boost. Luckily, there are plenty of options available to help you improve your credit rating.
What Factors Impact Your Credit Score?
Your credit score is an important number that lenders, landlords, utility companies, and employers look at when assessing consumers' ability to secure loan products, apartments, contracts, and jobs. If your score is not as high as it should be, you could be turned down for a number of financial products.
In Canada, credit scores range from 300 to 900. The financial choices that you make have a direct impact on your credit score. By what exactly goes into your credit score calculation?
Payment history – The number one factor that influences your credit score is your payment history. Being diligent with bill payments will help keep your credit score up. But falling behind on bill payments can do the opposite to your score. If you're looking to improve your credit score, start by ensuring that all your bills are paid in full and on time every month.
For even more information about the importance of payment history, click here.
Credit utilization – The amount of credit that you use relative to what you have available to you is another important factor that plays a role in your credit score calculation.
For instance, if you spend close to your credit card limit on a regular basis, your credit score will take a hit. A general rule of thumb is to make sure you spend no more than 30% of your credit limit.
Credit inquiries – If you apply for new loans or new credit, the creditors or lenders will want to see your credit report to make sure they're working with someone who is responsible with their bills.
There's a lot of info on your credit report that can tell lenders what they need to know. But every time a lender pulls your credit report, a "hard pull" will be noted, which can temporarily cause your credit score to dip.
Length of credit history – Lenders need something to go on to see what loan applicants are like with their credit. But if you have a very short credit history, lenders won't have much to look at to make an accurate assessment about what you'd be like as a borrower.
A longer credit history is generally better for credit scores and gives creditors a better idea of what your long-term financial habits are like.
Credit mix – While not mandatory, it may be helpful to have a few different types of credit to show creditors how you are able to handle different types of debt.
Take a look at this infographic to learn more about credit scores.
What Information Does Your Credit Report Contain?
We've already mentioned that lenders will be interested in obtaining your credit report in order for them to gauge what you'd be like as a borrower. But what exactly will they be looking at? What's included in your credit report?
Personal info:
Name

Birthdate

Current and prior addresses

Phone number

Social insurance number (SIN)

Driver's license info (if applicable)

Passport info (if you have one)

Current and prior employers
Financial info:
Credit accounts

Credit transactions

Cell phone accounts

Internet accounts

Accounts closed because of fraud

NFS check info

Judgments

Liens

Bankruptcies

Collections info

Hard pulls

Identity verification
Read this to learn why a collections account would disappear from your credit report.
How Long Does Certain Info Remain on Your Credit Report?
There are different types of credit information that are included in your credit report, but they don't all stay on your credit report for the same amount of time. Here are some of the things that you'll find in your credit report and the length of time that they remain:
Fully repaid credit accounts in good standing: 20 years following the last day of being active

Loans and credit cards: 6 years

Secured loans: 6 years

NSF: 6 years

Closed accounts as a result of fraud: 6 years

Hard inquiries: 3 years for Equifax, 6 years for TransUnion

Judgments: 7 years

Collection accounts: 6 years

Liens: 6 years for Equifax, 5 years for TransUnion

Consumer proposals: 3 years

Bankruptcies: 7 years for the first, 14 years for more than one

Debt management program: 3 years for from the date paid; 6 years if the debt has not been repaid
Hard Pulls Vs. Soft Pulls
We've already briefly discussed what a "hard pull" is, but what is a "soft pull?" And how do they differ?
While hard pulls can have a negative impact on your credit score, soft pulls don't. Instead, a soft pull refers to any time you pull your own credit report, which shouldn't have a negative effect on your credit score.
Habits That Could Be Sabotaging Your Credit
Many consumers have credit scores that are suffering because of poor financial decisions that they make, prompting them to seek help from credit improvement services in Richmond. Yet many of these habits can be avoided, thereby preventing your credit score from suffering in the first place.
Here are some things that could be pulling your credit score down:
Multiple hard pulls – If you're applying for many loans and credit accounts within a short period of time, you'll have several hard pulls on your report, which we already know is bad for your credit score.
Missing loan payments – Whether you have a mortgage, car loan, student loan, or personal loan on the books, you're responsible for making your debt payments on time. If you are overdue on your debt payments by 60 days, your credit score will likely suffer.
Falling behind on your credit card payments? Be sure to check this out.
Drowning in debt – If you are finding it difficult to pay down your debt because it's too much for your income to comfortably handle, your credit score may reflect poorly. Having too much debt and only making minimum payments can be a bad thing for your credit score.
Asking for an increase on your credit limit – Similar to applying for a new loan, asking for a credit limit increase can result in a hard pull of your credit report, which can pull your credit score down temporarily.
Not using your credit card – If you have a credit card, you'd be better off using it responsibility instead of not using it at all. Using a credit card responsibly can help you establish a good credit history.
Try to avoid these 8 mistakes that many first-time credit card users make.
Closing out old credit accounts – Even if you've fully repaid your credit card debt, you don't necessarily have to close the account. Actually, doing so can have a negative impact on your credit score because it can affect your credit utilization ratio. You'd be better off using it once in a while to keep it active rather than closing it out.
How to Change Your Spending Habits to Improve Your Credit
If your credit score needs a boost, there are some things you may be able to do on your own before seeking outside intervention, including the following:
Come up with a workable budget and stick to it

Find ways to increase your income

Work hard to pay down your debt

Get a copy of your credit report to identify any errors and have them fixed

Be on time with every bill payment

Leave old credit accounts open

Use your credit card responsibly

Don't spend any more than 30% of your credit limit

Make more than minimum credit card payments

Did you know that bad credit can affect your daily life? Learn more here.
Credit Building Products to Help Improve Your Credit
If you're still in need of some assistance with credit improvement in Richmond, there are a few credit building products out there that you may want to consider, such as the following:
Secured credit cards – If you're having a tough time getting approved for a traditional unsecured credit card, you may be able to get your hands on a secured card instead. With these types of credit cards, you put up a certain amount of money that serves as collateral. By paying off whatever you spend every month, you can effectively improve your credit score and build a positive credit history.
Debt consolidation – As already mentioned, having too much debt can be detrimental for your credit score. But if you're having a tough time paying down your debt, perhaps a debt consolidation loan would help.
This involves taking out a large loan at an interest rate that's lower than your highest-rate debt and using that money to pay off all other loans you may have. You're then left with only one loan to pay – at a lower rate – which will make it easier to pay down your debt. In turn, this may help improve your credit score.
Read this to discover more ways of conquering your high-interest debt.
Credit Rehab Savings Program – This credit improvement program available in Richmond can help give your credit score a boost and is ideal for those who are finding it challenging to pay down their debt. With this arrangement, you would make low payments on your debts. And if you're responsible with your payments to your credit rehab savings program provider, your payments will be reported to the credit bureaus and your credit score will improve.
Credit counselling – A credit counsellor can guide you on making better financial decisions and adopting healthier habits with your money and debt. These experts can work with you to come up with a realistic budget and develop good spending habits that can help your credit score increase.
Need Help With Credit Improvement Richmond?
Your credit score is a critical component of your overall financial health. Without a decent score, you could find yourself getting shut out from loans, apartments, and even employment opportunities. If you live in Richmond and are looking for help with credit or debt problems, Loans Canada offers a wide variety of financial services that may work for you.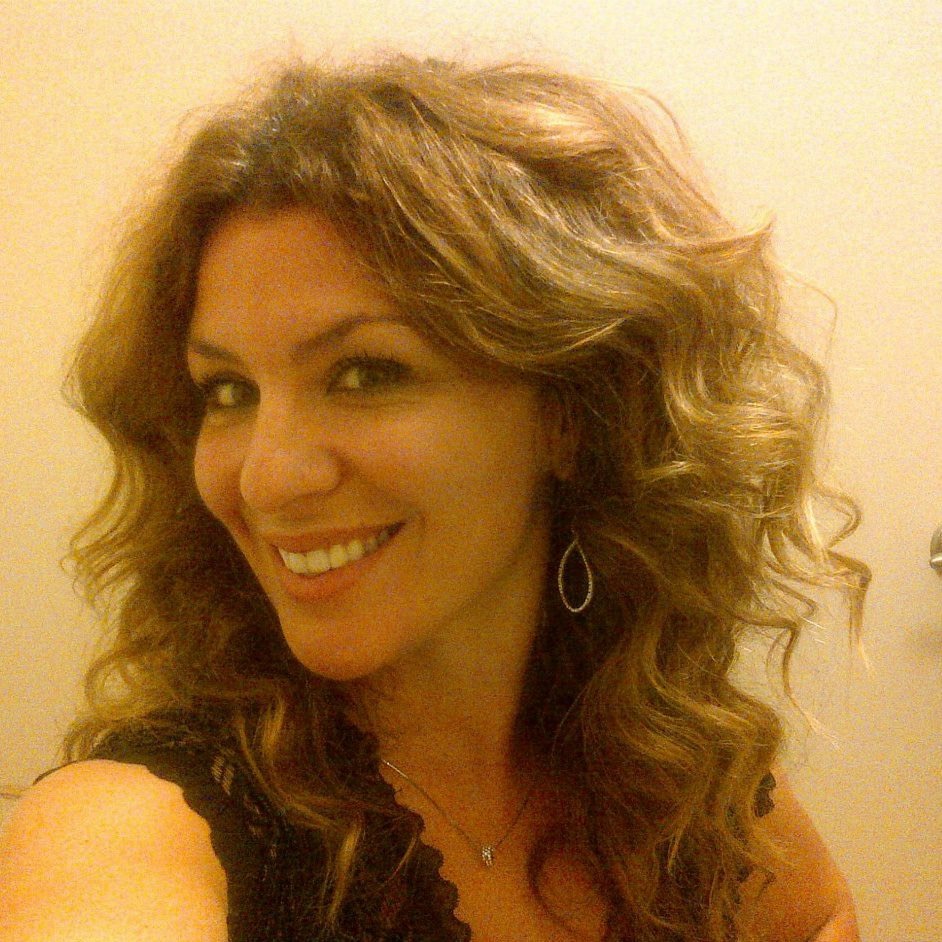 Posted by
Lisa Rennie
Lisa has been working as a freelance writer for more than a decade, creating unique content that helps to educate Canadian consumers. She specializes in personal finance, mortgages, and real estate. For years, she held her real estate license in Toro...