What To Do If You're Falling Behind On Credit Card Payments
Sponsored by
For this blog, we've teamed up with our partners at Fairstone.
Falling behind on credit card payments can happen faster than you think. Before you know it, you're faced with late payment penalties and piling debt and are looking for a way to get back on track. We connected with our partners at Fairstone to put together some tips that can help you catch up on payments, and pay off your credit card debt fast.
Stop using your credit card – but don't cancel it
You'll never catch up on late payments and debt if you continue to rack up a credit card balance. Stop using your card until you've caught up on all your late payments. Tempted to cancel your card? If you've had the card for a while it shows that you have a long-established borrowing history, which reflects positively on your credit score. And if it's your only card, getting back on track with your payments can help you rebuild your credit and demonstrate a positive payment history.
If the only way to avoid temptation is to cancel it, then go for it! Consistently racking up a balance and failing to make payments will leave you worse off. If you get a new card in the future, you'll want to develop better money management habits.
Setup payment alerts or automated payments from your bank account
Automated payments help in two ways. First, you don't have to worry about forgetting a payment – your credit card will be paid on the date you set it up. Second, it forces you to make bill payments before spending your money on anything else.
Tempted to spend your paycheque before paying all your bills? Setup your automated payments to come out the day you get paid. The money will go straight to your bills before you have a chance to touch it.
Reduce expenses to free up some extra money for debt repayment
If you want to pay down credit card debt quickly, it's best to free up some space in your budget. Now is not the time for fancy dinners or shopping trips – sacrifice the fun stuff for a few months so you can make regular debt payments, and you'll be back on track before you know it.
Looking for even more ways to reduce your expenses? Save money on gas by walking to work instead of driving (or carpool), cancel or put a hold on your gym membership, and pack your lunch at home. If you get creative, there are so many ways to reduce monthly expenses – then, put that extra money towards paying down your credit card balance.
Make debt repayment a priority over investing
Saving money is important. But if you're behind on credit card payments, take the money you usually save and instead use it to pay down your balance. You'll get back on track quicker, save money on interest, and will be able to begin investing again sooner than you think.
Talk to your credit card company
It can be nerve-wracking to ask your credit card company for assistance with repayments, but it doesn't hurt to ask. And they'll be a lot more receptive to supporting you if you're showing an effort to pay down your credit card balance.
Payoff your credit card debt with a consolidation loan
Still overwhelmed by your credit card debt? It could be a good idea to consider a debt consolidation loan, especially if you're trying to catch up on multiple credit card balances and other bills. A consolidation loan helps you pay off and combine all of your debts into one monthly payment, which is a lot easier to manage. And, it can help you save money on interest.
Whether you've fallen one payment or several payments behind, it's important to remember there's always a solution that can help you get back on track. Small changes to your money management will help you get back on track to financial freedom – that's something to keep in mind to stay motivated!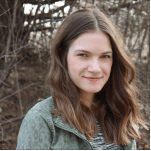 Posted by
Caitlin Wood
in
Debt
Caitlin graduated from Dawson College in 2009 and completed her Art History degree from Concordia University in 2013. She started working as a freelance writer for Loans Canada right after University, eventually working her way up to Chief Content Editor. Her work has led to a large expansion of the company's content department and she manages a staff of talented writers who are passionate about educating Canadian consumers about credit, debt, and all things personal finance. With over five ...
---