Loan SOS
By

Caitlin in Loans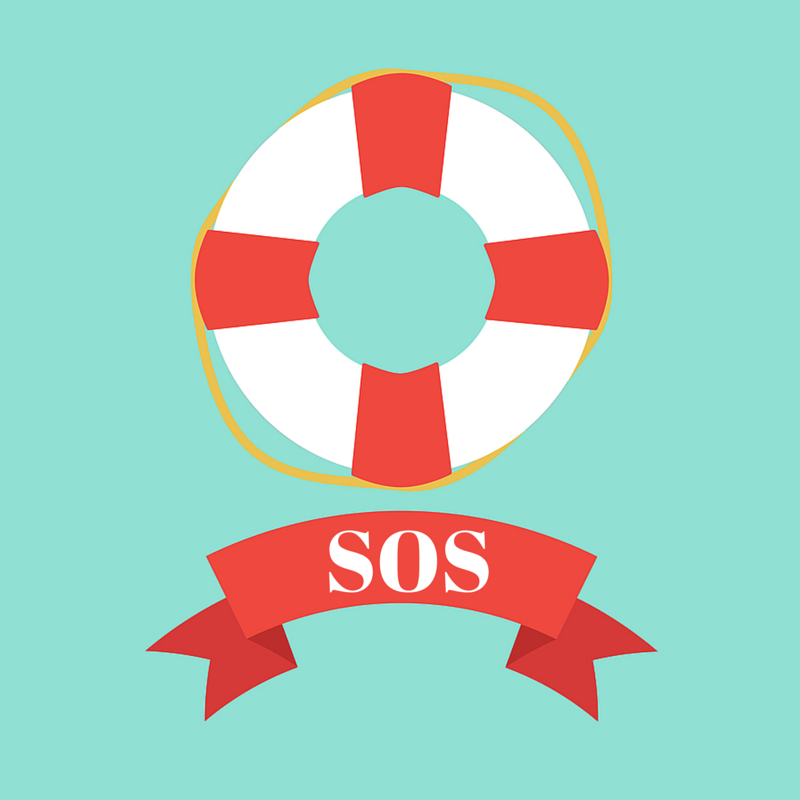 While not all problems can be solved with money, there are a handful of issues and emergencies that can only be dealt with when you have quick access to cash. Unfortunately even though the importance of having an emergency fund these days is encouraged by most financial planners, experts and even parents, the average Canadian doesn't have enough money set aside to deal with any kind of emergency (want more information on emergency funds? Check out this article).
So, what happens when your car won't start on a particularly cold morning? Or your home's heating system decides to stop creating heat? Or you need to purchase an expensive last minute airplane ticket to go home? The list is endless. And while it might seem a bit extreme to always be planning for the worst case scenario, life happens and more often than not it's unfair, stressful and expensive.
Learn how to get a quick cash loan in Canada.
How to Deal With a Financial Emergency
When you do actually have an emergency on your hands, having access to the cash you need is priceless. Having enough money saved up to deal with any emergency that might come your way is obviously the best case scenario, but here at Loans Canada we understand that having an emergency fund isn't always possible. This is way we want to help you figure out how to get the money you need as quickly and efficiently as possible.
Time
Time is extremely important when dealing with any type of financial issue or emergency. This is why we suggest that you find a lender who can work with you right away and approve you for the loan you need. Same day funding is what you should be looking for. Just keep in mind that almost all predatory lenders will offer you same day funding. It's extremely important that you avoid payday lenders, loan scams and other loan providers who are simply looking to take advantage of someone who is desperate for help.
Speed
The quicker you find a lender and get the application process started the quicker you'll be approved for the money you need to deal with your emergency. Your number one priority should be to complete the application quickly and properly, the fewer mistakes you make the better. Too much back and forth between you and your lender can draw out the whole process and lengthen the time it takes for you to get approved.
History
If you're concerned about your credit score or financial past, you should consider working with a lender who considers all applicants no matter what their credit score is. A large variety of the loans and financial products that Loans Canada offers do not require you to submit your credit score. So if you feel as though your credit score is preventing you from getting the financing you need to deal with an emergency, consider giving us a call today.
What are Your Best Options?
There are countless loan options out there for you to choose from. As everyone's financial needs are different, it's up to you to choose the option that best suits your unique situation. To help you out, here are a few options that you might want to consider if you're currently in need of financial help.
Personal Loans
A basic short term personal loan is a great option for anyone who needs to get approved for a small amount of money quickly. Personal loans are more often than not approved right away, the application is easy to follow and the repayment process is straight forward. Consider a personal loan if:
You need less than $1,000.
You need to get approved quickly
Your credit score is less than stellar
Emergency Loans
An emergency loan will allow you to get approved for the money you need as quickly as possible. Same day funding is often an option and your loan terms will be personalized to meet your needs so you can deal with your emergency as soon as possible. Consider an emergency loan if:
You have an emergency that need financial help
You need access to cash quickly and easily
Car Title Loans
A car title loan is another great option for those in need of a loan. With a car title loan your vehicle will add as collateral for the loan, this means you may be able to get approved for a larger loan. Consider a car title loan if:
You require more than $1,000
You own a fully paid off vehicle
Click here for more information on car title loans.
Deal With Your Emergency Today
No matter what your emergency is and no matter what type of funding you need, the sooner you get the process started the sooner you'll be able to deal with your emergency and get back to normal life.
Get in contact with Loans Canada today!
---