The Benefits of a Debt Consolidation Program
Debt relief is a hot topic, everyone has their own opinion and suggestions on what works the best, so ask around because the more information you have the better equipped you'll be to make the right choice for yourself. There are lots of options to choose from when it comes to debt relief but if you're interested in getting help with your debts then a debt management program might be exactly what you need.
Read on to learn the advantages of a debt management program and how it will help you finally conquer your financial problems and become debt free.
Reduce Your Monthly Debt Payments
The main benefit, and probably the one you're most looking forward to, of a debt management program is that your monthly debt payments will be reduced. Depending on your financial situation and how much debt you have you could see a reduction of as much as 50%. Once you apply and then qualify for the debt management program of your choice, all your unsecured debts (the ones that meet the requirements of your program) will be combined into one smaller monthly payment with a lower interest rate.
The great news is that the reduction in interest means that more of your money will be going towards paying off the principle rather than the interest that is accumulating.
One Easy and Affordable Payment
The second best advantage of a debt management program is that you'll only have to worry about making one monthly payment. You'll make your payment to the credit counselor who you're working with and they will distribute the money accordingly. Debt is extremely stressful and trying to juggle multiple monthly payments to multiple creditors only makes the whole situation worse. Your credit counselor will work with your creditors on your behalf so you also won't have to be harassed by collectors anymore.
Curtain Penalties and Fees are Waived
Once you enroll in a debt management program your credit counselor takes control of your debts and negotiates with your creditors on your behalf. This means you'll have a professional on your side who knows what to say and what to ask for. Your counselor might be able to get certain penalties removed, fees reduced or charges waived. Certain fees may have to be paid no matter what, but it never hurts to have a professional working to help you get the best deal possible.
Debt is Paid off Quicker
A debt management program is not meant to give your more time to pay off your debts, it's meant to help you become debt free and quick as possible. Once your credit conselor has negotiated with your creditors you'll be given an amount that must be paid on time to your counselor every single month. This payment will probably be less than you're used to paying, this does not mean you're being given more time to pay off your debts. Your counselor works hard to consolidate your debts and get reductions on fees and interest for you, this in return allows more of your money to go towards paying off the principle of your debt instead of the interest that your debts accumulate.
Avoid Black Marks on Your Credit History
One of the best parts of a debt management program is that you'll be avoiding more serious financial issues, like bankruptcy. Bankruptcy is often the best choice for certain people but if it can be avoided, it should be. With a debt management program you're still paying off your unsecured debts in full which means your credit history won't have the big black mark of bankruptcy on it. Maintaining your credit score while trying to become debt free is extremely important, there's nothing worse than fighting your way through debt to then realize your credit history and score are shot.
With a debt management program your credit counselor will provide you with the tools you need to grow a healthy financial future. You'll be taught how to manage your debts more effectively so that you can guarantee that you won't be back in the same place ever again.
Build a Brighter and Successful Future
Working towards a goal is always a great feeling and that's what a debt management program can provide, a sense of accomplishment that you've avoided larger financial problems and built a solid foundation for a better financial future. Paying back the money you were lent, even if it takes some hard work, will be worth all the effort you put in. Building a future that is bright and not riddled with even more financial issues should be your number one goal when trying to get out of debt. You can't change the past but you can work for a more financially stable future.
Getting out of debt will take time but with hard work and dedication we know that you can achieve your goals and get to the place in your financial life that you deserve to be.
Want more information about a debt management program? Click here.
Related Articles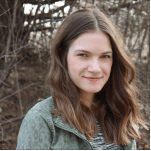 Posted by
Caitlin Wood
in
Debt
Caitlin graduated from Dawson College in 2009 and completed her Art History degree from Concordia University in 2013. She started working as a freelance writer for Loans Canada right after University, eventually working her way up to Chief Content Ed...
---