Video: How Your Credit Score is Calculated
If you've been looking into improving your overall financial health or have simply just been looking to improve your financial knowledge, you've more than likely come across lots of information discussing the importance of the credit score. Credit scores truly are very important, creditors and lenders often use them to assess our creditworthiness. Whether or not you get approved for a loan, mortgage or new credit card can often be reliant on your credit score (just in case you were wondering, there are lenders that do not use credit score to approve loan applications). We believe that in order to have the best possible financial life, you need to know how your credit score is calculated. This way, you'll know what you need to do to improve it if that's your goal. Check out our newest video to learn how your credit score is calculated.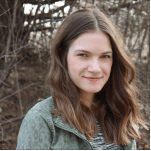 Posted by
Caitlin Wood
in
Credit
Caitlin graduated from Dawson College in 2009 and completed her Art History degree from Concordia University in 2013. She started working as a freelance writer for Loans Canada right after University, eventually working her way up to Chief Content Editor. Her work has led to a large expansion of the company's content department and she manages a staff of talented writers who are passionate about educating Canadian consumers about credit, debt, and all things personal finance. With over five ...
---