Although Victoria is a popular place to call home, like most of British Columbia it comes with a high cost of living. Unfortunately, that cost, coupled with all the payments the average resident has to make daily can lead to significant debt and credit problems.
If you're currently stuck in this kind of situation or you're just looking for a way to improve your credit for the sake of a brighter financial future, don't worry, because we have a few techniques that you can try out. Keep reading to learn more about them.
Need a bad credit loan in Victoria? Read this before you apply.
What You'll Find On Your Credit Report
If you're looking to improve your credit in some way, the first step is to check your credit report, which you can do for free (once per year) through Equifax and/or TransUnion, Canada's leading credit bureaus.
Once you've been approved for your first credit product, those bureaus will create a credit report in your name and modify it regularly. Included within the report are all your credit-related actions over a number of years. For example, a credit card payment will remain there for approximately 6 years, depending on which bureau you check with.
Click here to see how long some information stays on your credit report.
Other information that you can find within your report may include:
Your personal information (name, address, social insurance number, etc.)

Your employment record

Credit inquiries (performed when you apply for new credit)

Unpaid accounts that have been sent to collections

Consumer proposals, bankruptcies, and other legal judgements
It's essential to check your report regularly because many lenders will do the same when you apply for a credit product. They do this to determine how risky it would be to lend you money. If your report is filled with responsible credit usage, you'll have a higher chance of getting approved at a lower interest rate.
However, the opposite will happen if you're constantly defaulting on payments or have gone through a significant debt issue, such as a bankruptcy. So, checking your report will help you confirm that you'll qualify. You can also make sure there are no errors or signs of identity theft within, which can ruin your credit without you even knowing it.
Take a look at this infographic for even more information about credit scores.
The Range of Your Credit Score
Another way that a lender can determine the risk you would pose is by looking at your credit score, which they would generally do at the same time as your credit report.
Your score is three-digits, ranging from 300 to 900. It changes according to your credit habits. A good credit score (700 or more) shows you've been responsible with the credit you've had thus far and should result in better approval odds and a lower rate.
Unfortunately, a bad credit score (under 600) will again have the opposite effect. Many lenders will not trust you, as a low score is typically a sign of financial irresponsibility. If it looks like you'll have trouble making payments, the risk for your potential lender might be too great. If anything, bad credit would come with a very strict payment regime and much higher interest rates.
How Your Credit Changes
As we said, your credit score fluctuates according to your credit habits. The same can be said about your credit report. Habits that are positive in nature are beneficial for your financial future and vice versa.
Here are some prime examples of negative habits that can ruin your credit:
Making payments late or short (common for revolving products)

Missing payments completely

Carrying around too much debt for an extended period of time

Applying for or closing too many credit accounts

Not disputing errors or signs of identity theft in your report
Below, we've included a list of the 5 main factors that affect your credit score, so you'll have a better idea of how you can improve your negative habits (if that's your problem):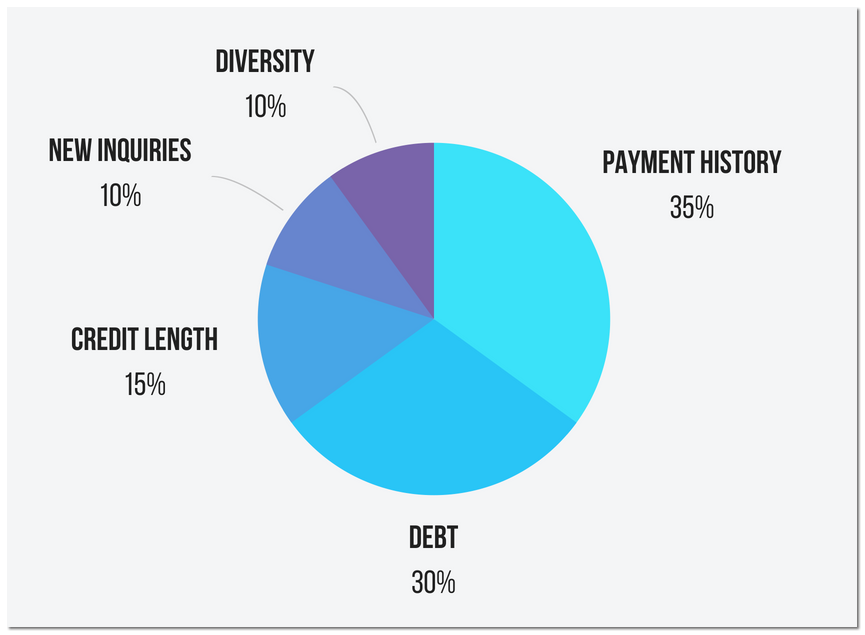 Payment History (35%)
The most profound effect on your score stems from your payment history. If you make a responsible payment, your credit score rises. An irresponsible payment, of course, makes it drop. And remember, those payments will stay on your credit report for 6 years. This is often the first element a lender will examine because, first and foremost, they'll want to make sure you have a good chance of returning their money on time.
Debt Owed (30%)
The money you owe is also a significant factor. This effect can really be seen when it comes to your credit card or any other product with a revolving credit limit. The closer you get to your limit, the lower your credit score will fall. In turn, a lender can see that you have a ton of unpaid debt and may consider you too risky to approve.
Credit History Length (15%)
It's also good to maintain credit accounts for a solid amount of time. The longer an account has been active and used responsibly, the higher your score will be. Additionally, longer credit history will show a lender that you're experienced in handling credit, potentially making you less of a risk.
Credit Inquiries (15%)
There are two kinds of credit inquiries that can be made toward your report. A soft inquiry will occur when a non-credit entity, including yourself, checks your report for whatever reason and will have no effect at all. However, a hard inquiry occurs when a lender pulls your report during your application for new credit and causes your credit score to drop by a few points.
Credit Diversity (10%)
Remember, it isn't a good idea to open more credit accounts than you can handle. That said, it can be beneficial for your score if you have a variety of different types of credit under your belt. Not only would this give you some added experience as a credit user, but responsible activity across all these accounts would also certainly increase your credit score.
Modifying Your Financial Habits
Although it's easier said than done, adjusting your financial habits is the next step to take toward credit improvement, especially in a high-cost city like Victoria. After all, good credit earns you lower interest rates. Lower interest rates will save you money.
After you've checked your credit report, try these basic techniques:
Create a budget that lists all your necessary expenses (rent, bills, etc.)

Slowly cut back on all unnecessary expenses (clothes, eating out, etc.)

Keep up with any and all payments, whether credit-related or not.

Pay down any outstanding debts to reduce late penalties and interest.

If you can't afford such costs, consider asking for a raise or extra hours at work.

If you're still not making enough, taking on a second job is better than being stuck in debt and bad credit for years to come!

Check out this infographic to see how bad credit can affect your daily life.
Getting Help
Again, credit improvement is not easy for everyone. Your financial situation might be completely different than other people's. In fact, you could even be in a position where none of the simpler techniques above are effective or, for that matter, possible. If that's the case and you're concerned about declaring bankruptcy, which you should avoid at all costs, then it may be time to consider more drastic alternatives, such as:
Applying for a Secured Credit Card
When you have bad credit, getting approved for a credit product can be difficult. However, secured credit cards are designed for bad credit borrowers. You provide the credit card company a deposit, that way they have some compensation if you default. You can then use the card to improve your credit. Your deposit will be returned when you cancel your card.
Going to Credit Counselling
If you're looking for professional help, getting advice from a credit counsellor might be an even better choice. Credit counselling can help people gain the knowledge required to maintain healthy spending, borrowing, and budgeting habits. Counsellors are there to teach you all you need to improve your credit alone or refer you to products that have the same effect, such as debt consolidation loans.
Click here to learn about debt consolidation in Victoria.
Entering a Debt Consolidation Program
A credit counsellor can also help you enter a debt consolidation program, which is a good idea if you don't qualify or don't want to apply for another credit product. Your counsellor will contact your creditors and negotiate a plan that allows you to pay back your debt through monthly installments. This should significantly reduce your debt level because you'll only have one payment date to keep up with. Just be careful, because instead of paying interest, a flat fee for your counsellor's services may be necessary.
You can also try out a credit rehab savings program.
Act Now, Save Later
If you're a Victoria resident in need of credit improvement, it's better to act quickly, before things get worse. One way of doing that is by contacting Loans Canada. Together, we can come up with a solution and help you avoid bad credit from now on!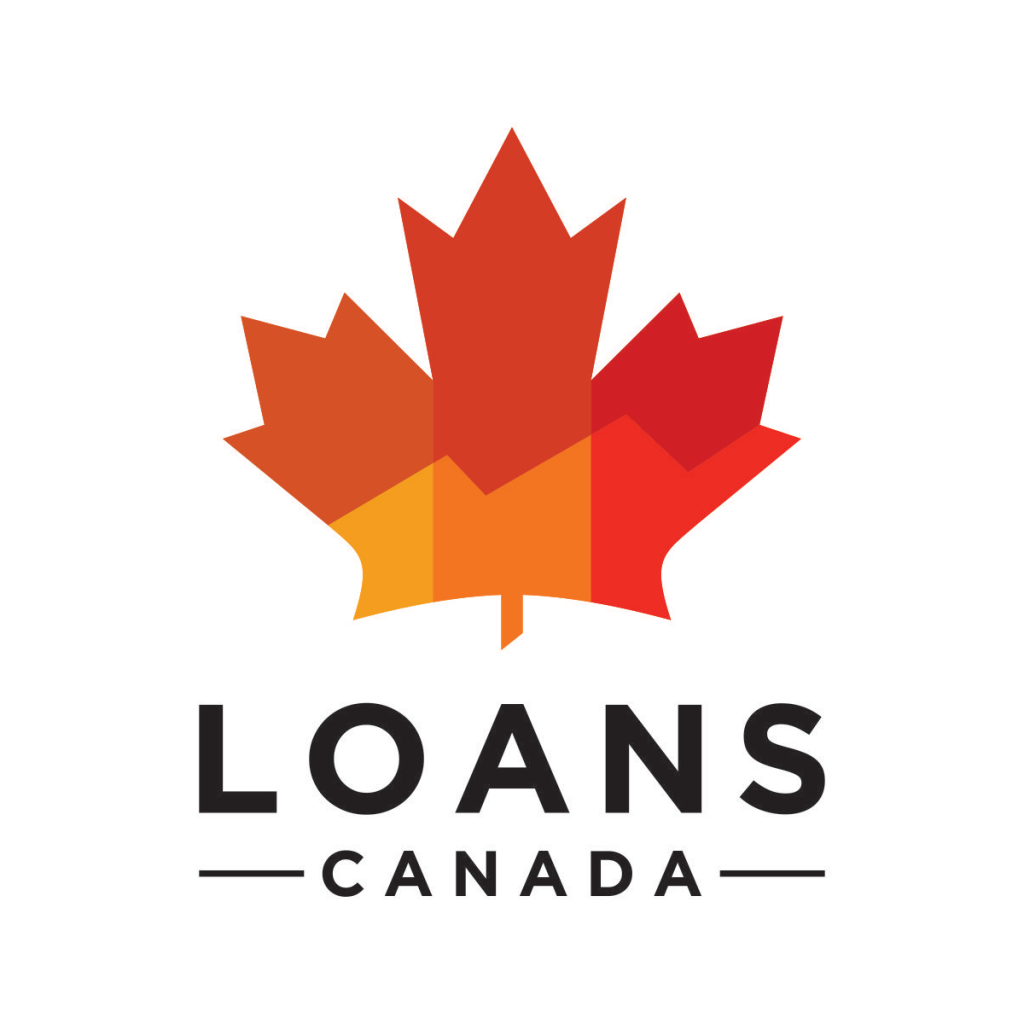 Posted by
Bryan Daly
Bryan completed the Cinema, Video, and Communications program in Dawson College and holds a Bachelor's Degree in English Literature & Creative Writing from Concordia University. Bryan covers a wide range of topics for Loans Canada, including cred...