Becoming a regular credit user comes with plenty of advantages. After all, despite Burnaby being one of British Columbia's fastest growing cities, it's also one of the more expensive places to live as a result. Therefore, the ability to access credit cards, loans, and lines of credit can be a huge asset.
Then again, having unhealthy credit can make any of those same products more expensive and harder to get. In that situation, it pays to improve your credit whenever and however you can. Let's take a look at some ways of doing just that.
Looking for the best rate for your line of credit? Read this to help your search.
Managing Your Financial Habits
As we said, your credit products, while beneficial in more ways than one, can also be one of the leading causes of debt, which can, of course, result in lasting damage to your credit when it becomes unmanageable. However, there are plenty of other unexpected situations and unhealthy habits that can lead to such results.
Examples:
Overspending and not paying bills on time

Reaching (or going over) your credit limits

Reduced work hours or unemployment

Mortgage payments and other housing costs

Car payments and other vehicle costs

Accidents, fires, and other emergencies

Financial delinquency (consumer proposal, bankruptcy, etc.)
No matter what the root cause of your debt and/or bad credit is, the best thing to do is act quickly and try to resolve the situation. After all, obtaining what most lenders consider to be "good credit" will have a chain effect that both saves you money and makes you a more creditworthy borrower in the future.
Check out this infographic to learn about what affects your credit score.
Reporting Your Credit Activity
When it comes to your credit products, one good habit to pick up is checking your credit report on a regular basis. That's because lenders will usually send records of your payment activity to Canada's two main credit bureaus; Equifax and TransUnion. This is the kind of activity that causes your credit score to fluctuate.
Credit Report
Your credit report is a detailed file containing all your credit-related actions over the past decade or so (times vary depending on the product). If you activate, use, or cancel a credit account, it shows up in your credit history and can be seen by lenders when you apply for new credit. If your report looks healthy and lenders see a low chance of risk, you'll have an easier time getting approved and earning an affordable interest rate.
You're permitted one free copy of your report per year from either Equifax or TransUnion (always check both versions). Although extra copies would cost a fee, it's worth it to consistently review your report so you can monitor your progress and spot any errors, signs of fraud or identity theft.
Click here to see which errors most frequently appear on credit reports.
Credit Score
Ranging from 300 – 900, your credit score is the other element that most lenders will look at to judge your creditworthiness.
Good credit

is typically associated with a score of 660 or more and signals that you're a low-risk borrower. The closer your score is to 900, the easier it will be to get approved for credit products with decent rates. Not only can you potentially access larger amounts of credit, but you'll also save a lot of money in the process.

Fair credit

means your score has dropped to the 560 – 660 range. As this may be a sign that you've had a bit of trouble making payments on time, you'll usually be approved for lower credit amounts and slightly higher interest rates.

Bad credit

is when your score has fallen below 560 due to many missed payments, severe debt or other delinquencies. It may also be the result of an uncorrected error, fraud or possibly identity theft. No matter the cause, most prime lenders will not approve you. Although you can qualify with an alternative, private, or bad credit lender, it will be for a lower credit amount and a much higher interest rate.
Calculating Your Credit Score
Being that your credit score plays such an important role in the borrowing process, it's also good to know what factors affect it. Generally speaking, credit bureaus use a formula that factors in 5 different components.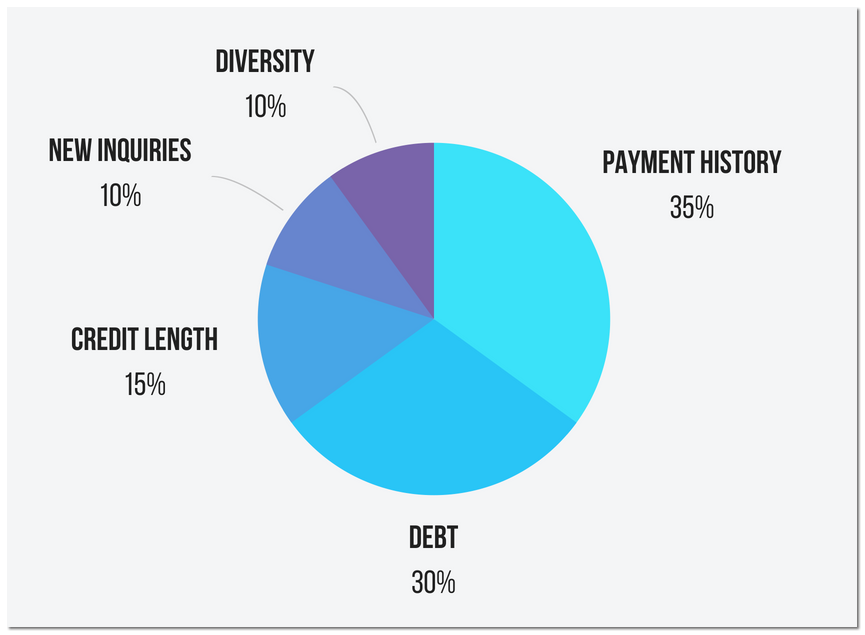 Payment History (35%) – Making up the largest percentage of your score is your payment activity. Any payments you make on time and in full will make your score rise, while any short, late or missed payments will make it drop.
Debt Owed (30%) – The more unpaid debt you have in your credit history, the further your score will fall. This is most often seen with credit cards and other products with revolving credit limits, in which case the more available credit you use up, the worse it is for your score.
Do you know what your credit utilization ratio should be? Find out here.
Credit History (15%) – The older your credit accounts are, the better it is for your score, as long as you're paying all your bills properly. For example, a credit card you've been using for years is better than consistently cancelling and applying for new card accounts.
New Credit (10%) – Another reason it's best not to apply multiple times for any credit product is that each instance could result in a hard inquiry on your credit report and decrease your score by a few points. To many hard inquiries can make your score drop drastically, especially if you already have bad credit and keep getting denied.
Credit Types (10%) – It's also good for your score to have a variety of credit products listed on your report. While one credit card can certainly help build and improve your score, using a loan or line of credit at the same time would be even healthier. Once again, this is only healthy if you have the ability to make payments as agreed.
Improving Your Credit
So, it's clear that building and, if necessary, improving your credit is an important part of being a healthy credit user. If that's your goal, there are numerous remedies, including effective products and programs if you're struggling with bad credit or simpler options if you're just trying to bypass the more drastic measures.
Simple Techniques
Increase your income so you can make all your payments

If you can't earn more income, cut down on all your unnecessary costs

Create a proper budget and divide your income responsibly

Pay off and cancel the products with the highest interest rates

Dispute any errors, signs of fraud or identity theft on your credit report

Request your non-credit bills (utilities, etc.) to be reported to the credit bureaus
For an in-depth look at how you can improve your credit score, check this out.
Improve Your Credit With Loans Canada
If you're looking to improve bad credit or avoid it altogether, then you've come to the right place. We're dedicated to helping you find the best credit improvement solutions in Burnaby. Give us a call for more information or apply below when you're ready!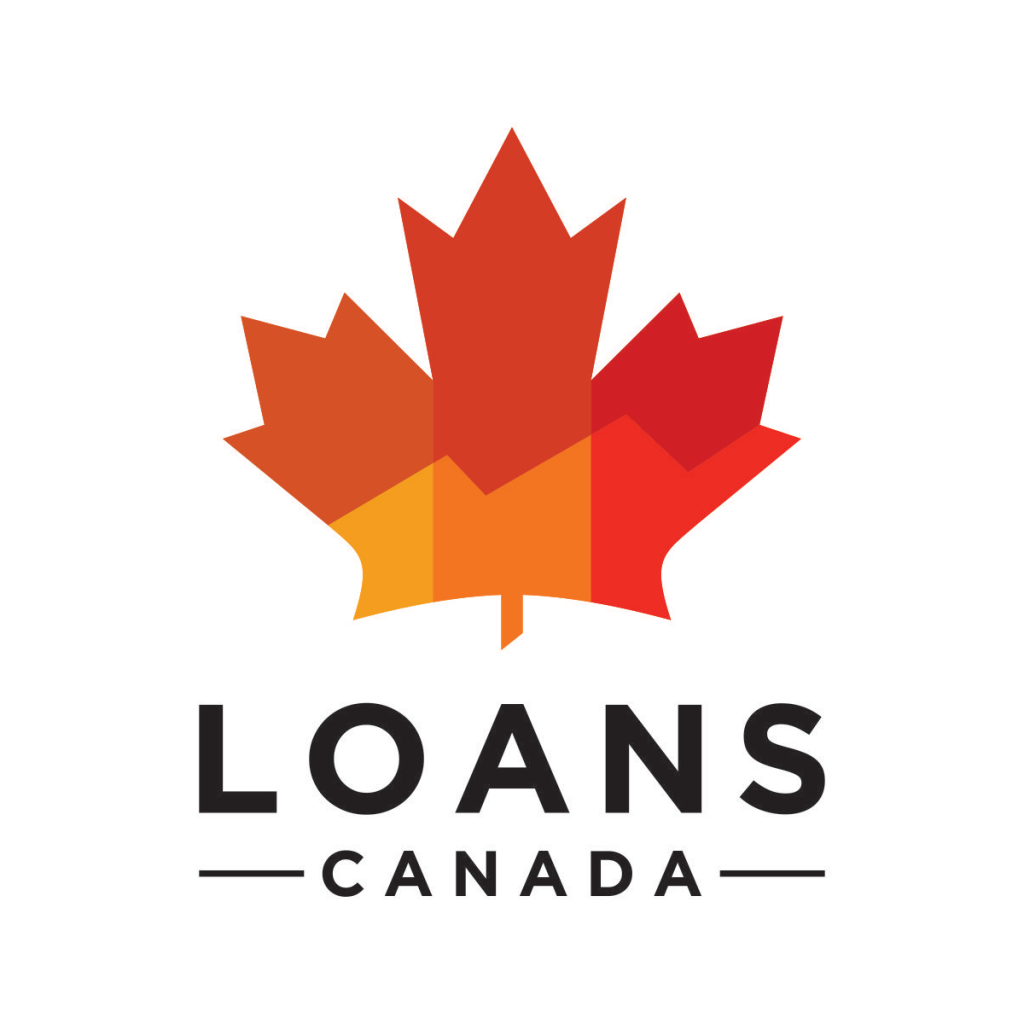 Posted by
Bryan Daly
Bryan completed the Cinema, Video, and Communications program in Dawson College and holds a Bachelor's Degree in English Literature & Creative Writing from Concordia University. Bryan covers a wide range of topics for Loans Canada, including cred...