As the years go by, you're likely to accumulate all sorts of different expenses, especially when it comes to your living situation in Lethbridge. Despite wages in Alberta being some of the highest in the country, it's not always the best idea to pay for all your daily costs with simply your cash, debit, and credit cards.
In fact, introducing a short term loan into your credit mix can do wonders for your financial profile, as long as you're using it responsibly. Interested in knowing more about this helpful credit product? If so, keep reading.
Learn how to tackle any expense with a short term loan, click here.
Short Term Loan FAQs
As a credit user in Lethbridge, you'll have the opportunity to access many kinds of credit products, such as credit cards, lines of credit and, of course, loans. When considering any of these products, it's important to understand that each comes with various benefits and drawbacks that can affect your finances both positively and negatively.
A short term loan is no different, so before you apply, it's a good idea to speak to a financial advisor so you can ask them these types of questions:
What is a Short Term Loan?
Traditionally speaking, a short term loan is a lump sum of money that you can apply for through both prime (banks, credit unions, etc.) and subprime lenders (private, alternative, etc.). While every lender likely offers a variety of products and credit amounts, your loan sum will usually be a few hundred to a few thousand dollars that's deposited directly into your bank account.
These loans are labeled as "short term" because they are smaller and can be paid off quicker than most larger credit products, such as car loans and mortgages. Most borrowers can successfully complete their short term loan through equally divided installments over 1 – 2 years, although some lenders will allow extra accelerated payments per year without charge, so you can get out of debt quicker.
What Interest Rate Can I Get?
An interest rate is what every lender charges in exchange for the money you're borrowing. Most short term loans come with a fixed rate, which won't change during your payment plan.
The particular rate you receive will be largely based on your ability to make payments as agreed. For example, if you have good credit, a decent income, and a reasonable debt load, most lenders will give you a lower, more affordable rate. This will also depend on where you apply, as some subprime lenders will charge higher rates, regardless of your financial strength.
Overall, these loans come with higher rates than other products simply because their repayment terms are so short. Since interest, loan payments, and fees can certainly add up quickly over the course of your own term, it's essential to get a quote from your lender and factor that rate into your budget before you actually apply!
What Credit Score Do I Need?
In Lethbridge, there are many lenders that will not even check your credit when you apply for a short term loan. That said, a credit check is standard procedure for most, so it pays to have the best credit score you can muster before you make the leap. In fact, a good credit score can not only help you secure more money, but it can also get a lender to lower your interest rate.
Remember, every lender has different standards for who they can and can't approve. Prime lenders, for instance, are more strict when it comes to their clients. Generally, however, a credit score of 650 – 900 will earn you the best odds of approval and the most favorable rates available.
Take a look at this infographic to learn more about credit scores in Canada.
Can I Get a 100% Guarantee of Approval?
Another thing to consider carefully is where your short term loan would actually be coming from. Unfortunately, this is because there are many predatory lenders and scam artists in Canada that take advantage of unsuspecting borrowers, especially those with bad credit or financial emergencies to deal with. One way they do this is by making the promise to "guarantee" the approval of your application, no matter who you are or what your finances look like.
Predatory lenders make will make this claim in order to charge you ridiculous rates for otherwise substandard loans. Scam artists are even worse because they don't actually have anything to offer and will instead manipulate you into giving away your financial information so they can steal your money and even your identity.
Never trust any supposed lender that promises to guarantee your application, doesn't have confirmable credentials (business license, address, etc.) or demands payment before they deposit your loan. These are almost always signs of a scam.
To learn more about the loan scams Canadian consumers are dealing with, click here.
How to Get Approved for a Short Term Loan
Even though short term loans are a bit easier to get approved for than many other credit products, you'll still have to go through your lender's specific application process, which will typically involve an inspection of your finances. Similar to the way your interest rate is calculated, the stronger you are as a candidate, the more money you can qualify for and the more favorable your repayment conditions will be.
For the best results overall, take these measures before you apply:
Shop around for the right lender

Have a steady job for at least 6 months

Earn and save up as much income as you can

Pay off as much of your outstanding debts as possible

Create a proper budget and cut down on non-essential costs

Check your credit report for signs of fraud, identity theft, and errors

Improve your credit score as much as possible
What is a loan origination fee? Find out here.
Short Term Loans vs. Payday Loans
When it comes to short term credit products, you may find another option in Lethbridge known as a payday loan. Similar to a traditional short term loan, a payday loan is a relatively small lump sum of money (usually only $100 – $1,500) and is also deposited directly into your bank account.
In many ways, payday loans are even more appealing because you can receive your funds within 24 hours if you apply during business hours. In addition, they are very easy to get approved for. You only need to be the age of majority in Alberta, have an active bank account, steady job, and proof of your permanent residency. No credit check, no judgement because of poor financial health, just fast cash in your wallet.
However, payday loans can be much more hazardous to your finances as they come with extremely high-interest rates and fees, as well as mandatory repayment terms of only 14 days following approval. More often than not, the final payment will be automatically withdrawn from your account and a hefty penalty will apply if you don't have adequate funds. On top of that, the risk of predatory lending and scamming are even greater, because desperate borrowers are often drawn to "solutions" like this.
So, although a payday loan can be helpful when you don't qualify for a regular short term loan or have a financial emergency, they can also push you into a cycle of debt that can last for months, even years if you're not careful. Only apply for a payday loan if you have no other choice and have confirmed that your lender is a legitimate business.
How Best to Use a Short Term Loan
Once again, a short term loan is liquid cash that you should only apply for when you're absolutely certain that you can handle the responsibility that comes with it. While you can freely spend your money on whatever you want, it's highly recommended that you only use it to finance things that are essential, rather than unnecessary goods.
For Example:
Debt consolidation

Vacations and travel costs

Car accidents and other unexpected events

Household repairs and/or maintenance

New appliances and other large expenses

Tuition and other education costs

Payment of various bills (utilities, internet, etc.)
Benefits and Drawbacks of Short Term Loans
To summarize what we've learned about short term loans, let's conclude with a list of the potential benefits and drawbacks that come with them. This way, you'll have a much easier time deciding whether a short term loan in Lethbridge is right for you.
Benefits:
Most lenders offer them in some capacity

Small loan amounts and short terms make them easier to pay off

Repayment plans can usually be adjusted to suit your financial needs

Every responsible payment you make is good for your credit report/score

A good solution for one-time expenses and avoiding payday loans
Drawbacks:
Higher interest rates than other credit products

Risk of predatory lending and scamming without proper research

Any defaulted payments (late, short, missed) will damage your credit

Debt problems may occur if you aren't responsible with your payments

Bad credit/financial health can make your loan more expensive
Check out this article for more information about the pros and cons of short term loans.
Choose the Loans Canada Network Today
Whether you're looking for a short or long term loan in Lethbridge, rest assured that Loans Canada can help you find it. In fact, we can connect you will all kinds of lenders, credit products, and financial solutions in your area. All you have to do is call us today or apply below. Getting a loan has never been easier!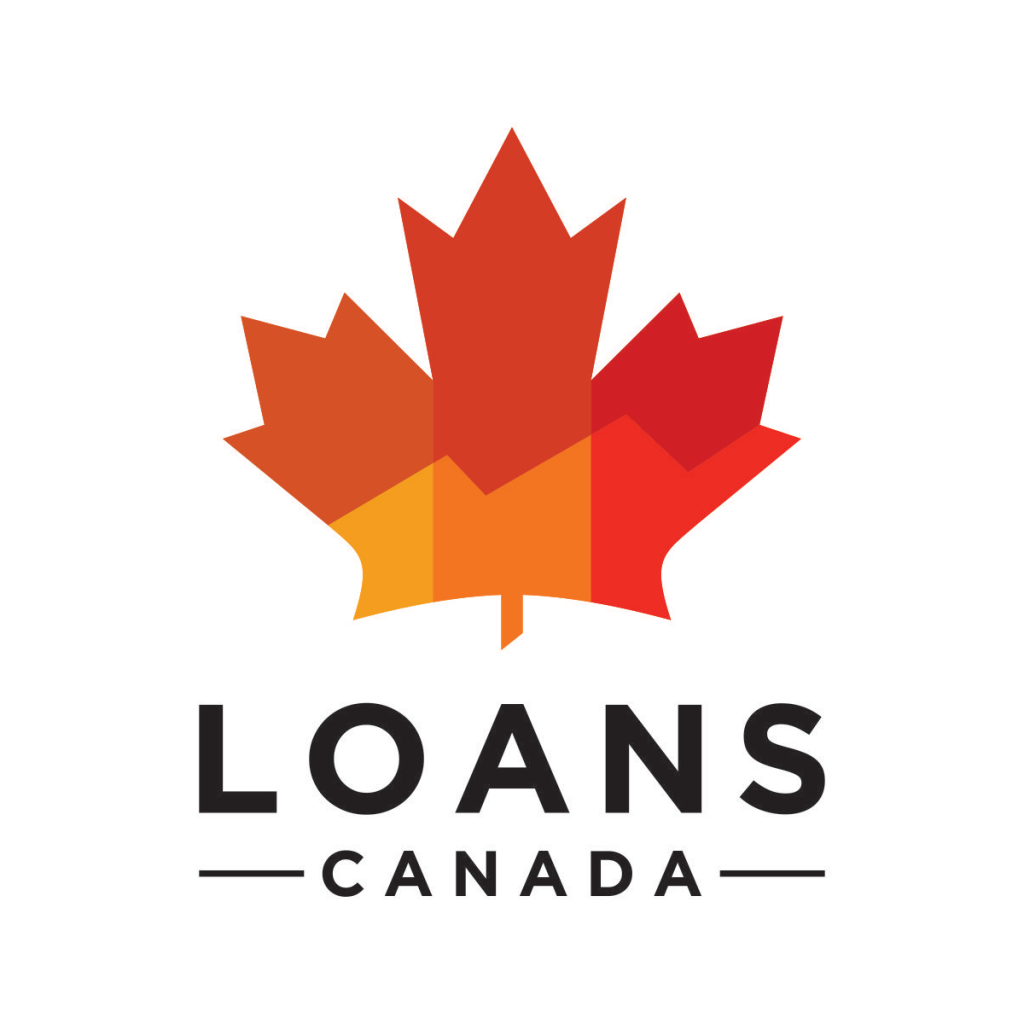 Posted by
Bryan Daly
Bryan completed the Cinema, Video, and Communications program in Dawson College and holds a Bachelor's Degree in English Literature & Creative Wri...