What can I keep if I go bankrupt in Canada?

When debt starts to overwhelm your life, you may feel compelled to file bankruptcy. While it is a complex choice for any Canadian, sometimes it's the right thing to do. That's why the opportunity is in place for those who need it most. The good news is that it's possible to move on from the experience while keeping some of your most needed possessions, and your creditworthiness can indeed bounce back over time.
All of the items that you get to keep after filing for bankruptcy are actually referred to as bankruptcy exemptions, and no trustee is allowed to seize them. Be assured that the laws are not designed to leave you with nothing; they are simply designed to provide debt relief to honest people who have fallen into hard times.
If you're interested, check out this article on bankruptcy myths here.
A trustee will be appointed to help you figured out which exemptions apply to your case and circumstances. It can vary by the province and territory that you live in. All areas do allow you to keep essentials like plenty of food, an adequate amount of clothes, pensions, your furnishings, health-related supplies, funds that are specifically secured for retirement, and tools that are necessary for work. Farm land that's used for one's livelihood, farming equipment, agricultural items, and even live animals are generally considered exemptions as well. Only your own bankruptcy trustee can look at your unique situation and confirm a full list for you.
Although it does vary among provinces, those living in Ontario are able to keep up to $5,000 worth of things that are considered personal possessions. This can include jewelry, collectibles, art, perfumes, DVDs, beauty products, sports equipment, and even shoes. Any personal things in excess of this amount, or whatever amount is assessed by your particular province, are subject to being seized within the bankruptcy process.
Many people who file for bankruptcy are still able to keep their car and home, but some are not able to do so. It depends on several factors, including how much equity is left in the car and home as well as which province you live in.
It may surprise you to know that your bank account will not be an exempt asset. You will need to be very careful with your bank accounts at this time. Use them carefully and arrange your finances to ensure that you don't overpay or underpay your creditors during this whole process. You may opt to close accounts that are shared with you and your loved ones so that their funds do not get counted or seized as part of the filings.
You should expect anything that does not qualify as a bankruptcy exception to be seized and sold for the repayment of your debt during the process. If you have special circumstances and want to try to argue your case to keep more of your possessions, you do have the option of filing a consumer proposal. If you can work out an agreement with your creditors, you may be able to both file bankruptcy and maintain more of your things than the law typically allows. Your situation will be judged on a case by case basis.
After you file bankruptcy and go through the proceedings, you will start the long process of starting fresh with your finances. This decision will affect your credit score, and bankruptcy in Canada can stay on your credit report for a full seven years. The two credit bureaus in this country are TransUnion and Equifax. You will find that Equifax will dismiss the bankruptcy file after only six years, but TransUnion keeps it on the credit report for seven years if you live in Ontario, Quebec, New Brunswick, Prince Edward Island, Newfoundland and Labrador, or Yukon.
After the bankruptcy is discharged from your record, you want to start building your credit again to prepare a prosperous financial situation for yourself. First, you want to make every effort to bring the bankruptcy to an end as soon as possible. Then start a new savings account and contribute to it as often as possible. Keep an eye on credit changes by keeping a close eye on the credit reports at both Equifax and TransUnion. Make sure to meet all obligations and pay all bills on time from this point on. Also, since some debt cannot be included within the bankruptcy, pay those other bills on time or make arrangements with those debtors so that your credit does not continue to be harmed.
Once you feel you are on track, it's time to inquire about obtaining a loan after a bankruptcy discharge. This will ultimately help build your credit back up because it starts over again as though you don't have any credit after the bankruptcy has been cleared. Getting a loan and paying on it every month will show that you are now fiscally responsible.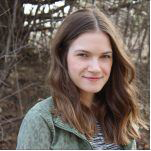 Posted by
Caitlin Wood
in
Bankruptcy
Caitlin graduated from Dawson College in 2009 and completed her Art History degree from Concordia University in 2013. She started working as a freelan...
---