The Cost of Filing For Bankruptcy a Second Time in Canada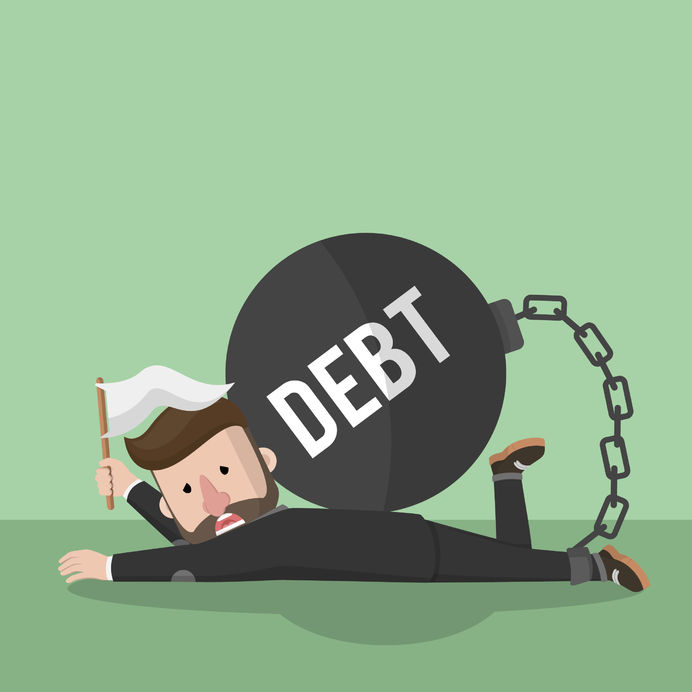 When you are in a dire financial situation, sometimes there is no other choice but to file for bankruptcy. Bankruptcy is meant to give you a fresh start and teach you a lesson about financial literacy to ensure you are better with finances going forward.
Check out our video explaining personal bankruptcy.
However, the lesson doesn't always work. For one reason or another, people might find themselves in a rough spot financially again. Whether it is a costly emergency, low savings or that they simply didn't learn their lesson, people sometimes need to file bankruptcy a second time.
It is uncommon, but there are those out there who file for bankruptcy more than once. About 15% of people who file for one bankruptcy end up having to file a second time. While you might think a second bankruptcy is almost exactly like the first, that isn't really the case. In fact, there are some very different rules and costs associated with a first bankruptcy vs. a second.
To learn how much filing for bankruptcy will cost you the first time, read this.
With that in mind, this article will cover the costs, as well as other important information associated with filing for bankruptcy a second time in Canada.
The Cost Increase of Filing For Bankruptcy a Second Time in Canada
The first thing to know about filing bankruptcy for the second time in Canada is that it will be more expensive for you than the first time. This is especially true for those who have surplus income. Surplus income is a threshold that is set by the government, which is basically the income required for an individual or family to have a quality standard of life. If you have surplus income, this is considered extra money that can be applied to your bankruptcy debts.
For some information about surplus income payments, click here.
If you have no surplus income, your first bankruptcy will cost you $200 a month for 9 months. However, your second will cost you $200 a month for 24 months, so more than twice as long as the first instance!
If you do have surplus income and are on your first bankruptcy, you will be required to pay your monthly fee for 21 months. But, if you are on your second bankruptcy and still have some surplus income, you will pay your monthly fee for a whopping 36 months. That's three years! The actual amount you will be required to pay during each of those months will depend on how much surplus income you have and will differ from individual to individual.
So, as you can see, filing for bankruptcy is a great deal more expensive than when you file for the first time.
How Long Does a Second Bankruptcy Last in Canada?
Not only will your second time filing for bankruptcy be more expensive than the first, the second bankruptcy actually lasts longer. As you could likely decipher from the breakdown in the last section, a first bankruptcy lasts a minimum of 9 months and a second will last a minimum of 24 months. However, if you do indeed have surplus income, your second bankruptcy can extend to 3 whole years.
However, while these bankruptcies only last this long, they will appear on your credit report for a lot longer. Your first bankruptcy will show on your credit report for at least 6 years from the date of discharge. However, if you have a second bankruptcy, it will, unfortunately, be a lot longer. According to Equifax, the largest credit bureau in the country, a second bankruptcy is kept on your credit report for 14 years.
Look here to find out how long other credit information stays on your credit report.
That's why you should be absolutely certain that a second bankruptcy really is your best choice, as it leaves a lasting impression on your report. If you are concerned about the potential of filing for a second bankruptcy, be sure to reach out to a licensed insolvency trustee to see what other options you might have at your disposal.
Before filing for bankruptcy at all, consider these better options.
Are The Rules Different When Filing for Bankruptcy a Second Time?
Back in 2009, the federal government brought into effect some new bankruptcy rules for those who have filed more than once. Those rules state that if a person who has filed for bankruptcy twice performs all of their required duties during the period of bankruptcy, they are entitled to an automatic discharge from bankruptcy in either 24 or 36 months, depending on if they need to make surplus payments or not. Other than that, the rules aren't that different.
If you'd like to know more about bankruptcy discharge, check this out.
However, if you declare bankruptcy for the third time, there are some additional requirements. One of those requirements is that you are not allowed to be automatically discharged and must go to court to request your own discharge. Another requirement states that the court may impose a penalty fee, depending on the time that has elapsed between each of your previous bankruptcies. So, you've gone through multiple bankruptcies within a relatively short period of time, that will not look very good in the eyes of the court.
Instead of racking up the bankruptcy filings and suffering the consequences, it can be a good idea to consider other options. Consumer proposals are a common alternative, but before you make your decision, be sure to talk to an expert about the best steps to take.
How Many Times Can You Apply for Bankruptcy?
Technically, there is no law against filing or applying for bankruptcy as many times as you want. However, any more bankruptcy filings after your third are unlikely to be accepted/discharged. Remember, your third bankruptcy involves asking a court to discharge you, so if you go back for a fourth, there is a good chance they will refuse to give you a discharge. Because of this, it is best not to file more than twice, if you can help it.
Want to know if you can file for bankruptcy online in Canada? Find out here.
Final Thoughts
In conclusion, we hope this article has shed some light on what happens and how much it will cost when you file for a second bankruptcy. It can be stressful to deal with the prospect of bankruptcy, but by familiarizing yourself with the rules and costs, you can better prepare yourself.
★
★
★
★
☆
Rating of 4/5 based on 1 vote.
Posted by
Kale Havervold
in
Debt
After dipping his toes into freelance writing while still enrolled in school, Kale decided to pursue freelance writing as his career after earning his Bachelors degree from the University of Regina. In his six-year career as a professional writer, Ka...
---