Surprise Bankruptcy
By

Caitlin in Bankruptcy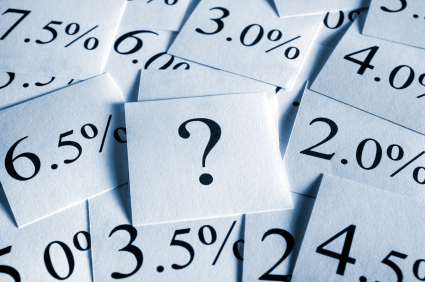 Surprise! You're Bankrupt! Why a Perfect Credit Score May Still Lead to Sudden Bankruptcy
Imagine you have no credit card debt. You are frugal, budget to a tee, contribute to your RRSP regularly, and you've even managed to save a sizeable down payment for a home. It would be of no surprise to you that your credit score is immaculate. You have no worries about struggling with debt, let alone ever needing to declare bankruptcy; that's completely out of the picture – or is it? Here's an eye-opener: according to TransUnion, one of the largest credit bureaus in the Canada, 70% of bankruptcies are filed by borrowers with good credit history. Long gone are the days when you could track the steady downfall of a prime borrower to subprime. In fact, today's borrower starts right away as subprime. For lenders, it has become harder to predict if a borrower will end up bankrupt.
No Surprises: The Predictors of Sudden Bankruptcy are clear
One of the major contributors to surprise bankruptcy is the accessibility and variety of loans available. Interest rates are low enough today to allow people to take on record debt, more than they ever could before. Borrowers can mix various debts together to amplify their loan-taking potential. Debt can be transferred to another credit supplier to avoid extra fees and penalties, all the while making just enough payments to satisfy lenders. This pattern of fleeting debt management can put up the illusion of financial stability to the current credit-checking mechanisms in place. Essentially, borrowers have learned to construct a seemingly safe but ultimately vulnerable glass fortress which can shatter at any instant from one unforeseen blow: an illness, a divorce, or losing a job. Despite this, borrowers continue on this trend of sustained debt, even into retirement, where indebted seniors are becoming one of the biggest bankruptcy demographics due in part to declining income from savings interest, and their continued borrowing.
What can you do to Prevent Sudden Bankruptcy?
Ultimately, instant bankruptcy can be the result of not having a financial contingency plan. A solid credit score is not enough of a good indicator of your financial stability, but merely an indicator to lenders in determining if they can make money off of you. It is important to take on the responsibility in determining how much debt you can take on. You simply cannot sustain debt with minimum payments and no plan to ever pay the debt off, otherwise any unforeseen circumstances can have a severe impact on you financially and put you at risk for sudden bankruptcy. If you have scattered debts, it would be advisable to take on a debt-consolidating loan. It can reduce your monthly payments which may allow you to pay off your debt beyond minimum payments, and will help focus your debt-paying efforts, making it easier to manage. As always, budgeting and saving is the corner stone of financial stability. Do not rely on credit score and make sure to understand your place financially and minimize risk.
Also, don't forget to check out this article on the truth behind various bankruptcy myths.
---