Improving your Credit
Having a good credit score is very important because creditors use it to determine your likelihood of bankruptcy or repayment. In other words, your credit score is used to determine whether you are a liability. Improving your credit score benefits you in many ways, including the interest rate you pay, or more importantly, it could be the basis for credit approval or denial. The most common misconception is that credit checks are just for loans, but the reality is that your credit could be reviewed when you are searching for insurance, apply for a job, or even look for a new mobile device plan. It is essential that you understand how you are being scored and what the model is that credit companies base this score on.
You must take control of your financial future and understand the correlation between your well-being and your credit score. Now, improving your credit score can be a long process that requires some persistence but it is essential in this day and age. This post is dedicated to helping you learn a few ways to get started on improving your credit.
Getting Started on Improving Credit
The first step to improving your credit score is to actually find out what your score is. I would recommend checking your score three to four times a year. Now, getting a detailed report of your credit score does come with a price; however, that price is minimal and understanding where you are now and where you need to be is essential to your success in this process. Also, you can receive a free credit score yearly from sites such as Transunion.ca or Equifax.com, both of which offer free or paid credit reports. After you have checked your score you are now ready to move on to the next step.
People who own multiple credit cards often forget to make their payments and leave balances on their card for months on end. Leaving an outstanding balance is a crucial mistake, and will sink your credit score lower every month. Often overlooked, a solution to raising credit is simply to make your payments on time each month. Do not leave a balance on your account if you do not have to.
On the contrary, if you are someone who has multiple credit accounts and you pay your bills every month then you too are decreasing your score. See, when you have a credit account that is not being used at all your score automatically decreases. So, if this paragraph applies to you then close some of those open accounts that you do not use and watch your credit score get stronger. Ideally, credit companies want to see three to six long-standing accounts that remain stable. Also, never max out your credit account because companies then see you as someone who could walk away from that debt and consequently your score will decrease.
Lastly, make sure to budget your monthly expenses. This strategy is essential not only for your credit score but your financial stability as well. Develop and remain consistent with a budget that you have mapped out to ensure that you are capable of consolidating your monthly credit debt and other expenses.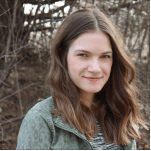 Posted by
Caitlin Wood
in
Posts
Caitlin graduated from Dawson College in 2009 and completed her Art History degree from Concordia University in 2013. She started working as a freelance writer for Loans Canada right after University, eventually working her way up to Chief Content Editor. Her work has led to a large expansion of the company's content department and she manages a staff of talented writers who are passionate about educating Canadian consumers about credit, debt, and all things personal finance. With over five ...
---