The Best Canadian Aeroplan Credit Cards
Aeroplan credit cards are credit cards that give airline rewards points to Canadians when used. Currently, there are several Aeroplan credit cards competing for your business and offering tempting sign-up bonuses in order to gain your attention. By applying for any of the following credit cards, you can take advantage of their attractive sign-up bonuses and be able to accumulate even more Aeroplan points.
Here is a summary of the best Aeroplan credit cards currently available on the market:
American Express offers three great deals.
Firstly, with the American Express Aeroplan Plus Platinum Card, you will receive 50,000 miles when you spend $1,000 within the first 3 months of activation. There is an annual fee of $499 and a minimum required income of 40,000.
Secondly, with the American Express Aeroplan Plus Gold Card, you can receive 15,000 miles if you spend a minimum amount of $500 within the first 3 months. It has an annual fee of $120 and requires a minimum income of $20,000. With this credit card, you'll get fewer points but have to spend less per month.
Lastly, the American Express Gold Rewards Card is the most profitable and beneficial plan, offering 25,000 miles when you spend $1500 within the first 3 months of activating your card. No annual fee for the first year but for every year following, the monthly fee is $150. Even though you need to spend the most per month in order to get this credit card, it offers a very high amount of points and no fees for the first year. Additionally, this rewards card offers to transfer Amex Gold points to Aeroplan for free and requires a minimum income of $20,000. This makes it more accessible to the general public. This card also gives users two points for every dollar spent on gas and groceries and for purchases at pharmacies and on travel costs. Users will receive one point for every dollar spent elsewhere.
TD offers two great deals.
Firstly, with the TD Aeroplan Visa Infinite Privilege Card, you receive 25,000 miles for your first purchase, no minimum required. There is a $399 annual fee and minimum income requirement of $200,000. Because of the annual fee and the high income requirement, it's obvious that this card is not the best option for everyone, but those who can afford it will definitely benefit.
Secondly, using the TD Aeroplan Visa Infinite Card gives you 15,000 miles as a sign up bonus. For the first year, there are no fees but is $120 for each consecutive year. The minimum income requirement is $60,000.
As you can see, there is no minimum spending constraint in order to qualify for TD's bonuses, while the American Express rewards cards require a minimum spending amount ranging from $500 to $1500. Whichever you chose depends on you. Your spending habits, personality, and income are all factors that should contribute to your decision. Additionally, each credit card has a minimum income and spending requirement, thus, not all people will qualify for certain credit cards.
Here are some features to help identify which Aeroplan credit card is best for you:
Bonus size. Always wait for an Aeroplan bonus involving 25,000 miles not only 15,000 points. Waiting for a unique and profitable deal will be worth it.
Welcome bonuses. Make sure to choose the deal with the lowest spending requirement, if not, make sure you have the time and means to pay off your credit card.
Is the annual fee waived? While most credit cards that offer Aeroplan rewards charge annual fees, you should always look for deals where the annual fee is waived.
Can you transfer the points? Take a look at other credit card reward programs that allow users to transfers other types of points into Aeroplan points.
If you travel frequently or are looking to make it a priority, Aeroplan Miles are a great way to offset the cost of airfare. Any of the above Aeroplan credit cards can help you accumulate Aeroplan Miles even faster, especially those that offer bonus sign-up miles.
Interest in more information about credit cards and credit card debt?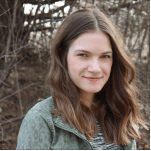 Posted by
Caitlin Wood
in
Money
Caitlin graduated from Dawson College in 2009 and completed her Art History degree from Concordia University in 2013. She started working as a freelance writer for Loans Canada right after University, eventually working her way up to Chief Content Editor. Her work has led to a large expansion of the company's content department and she manages a staff of talented writers who are passionate about educating Canadian consumers about credit, debt, and all things personal finance. With over five ...
---