Payday Loan Changes in Ontario
By

Caitlin in Loans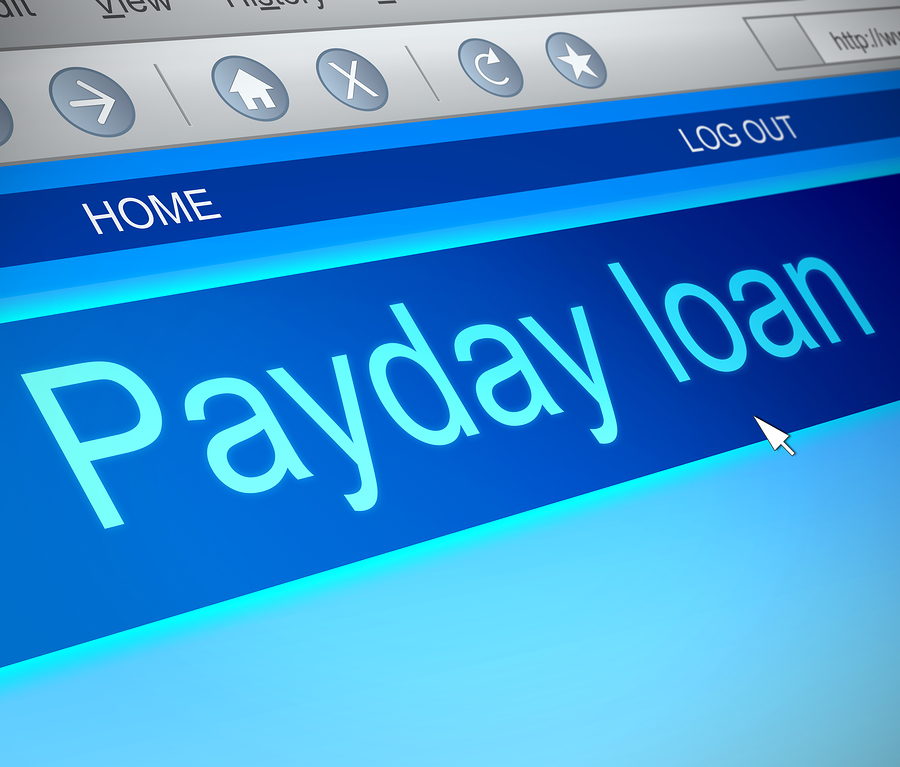 The payday loan industry in Canada has been forced into the spotlight over the last year. Once a topic that was rarely discussed, it's now making headlines in every major Canadian newspaper. In particular, the province of Ontario has taken up issue with the interest rates, terms and overall lending conditions that payday lender have been using to trap its citizens into a cycle of debt.
It's no secret that payday lenders in Ontario charge outrageous interest rates for these short term loans and require borrowers to repay their loans in one lump sum payment on their next payday. More often than not borrowers are unable to repay their first loan by the time their next paycheque arrives, thus forcing them to take on another payday loan. This industry is structured in a way that forces it's borrowers to become dependent on the service it provides.
The Current Ontario Payday Loan Landscape
Currently in Ontario payday lenders can charge $21 for a $100 loan with a 2 week term. If you were to take out a new payday loan every 2 weeks for an entire year the annual interest rate for your loans would be 546%.
In 2006 the Criminal Code of Canada was changed and payday lender policy became regulated by provincial law instead of federal. While under the regulation of the Criminal Code of Canada, payday loan interest rates could not be any higher than 60%. Once these loans became a provincial issue, lenders were allowed to charge interest rates that were higher than 60% so long as there was provincial legislation in place to regulate them, even if it allowed lenders to charge a rate that exceeded the one put in place by the Criminal Code of Canada.
The regulations ($21 for a $100 loan with a 2 week term) that we discussed above were enacted in 2008 as a part of the Payday Loans Act.
The Payday Loan Cycle Explained
Payday lenders argue that these loans are meant for emergencies and that borrowers are to pay them back after the 2 week term is up. Of course this is not what happens in reality. Payday loans are the ultimate option of last resort for most Ontarians. This means that most borrowers have already accumulated large amounts of consumer debt and are potentially living paycheque to paycheque. Once the 2 week term is up most borrowers are back in the same place they were before they took out their first payday loan, with no money to pay it back.
This forces the borrower to seek out another payday lender to pay back the first one. This situation can continue to snowball for months if not years plummeting the borrower into the payday loan cycle.
Bill 156
In December of 2015 Bill 156 was introduced, it looks to amend certain aspects of the Consumer Protection Act, the Payday Loans Act, 2008 and the Collection and Debt Settlement Services Act.
As of June 7, 2016, Bill 156 is being discussed by the Standing Committee on Social Policy as part of the process that any bill must go through in Legislative Assembly of Ontario. While we can hope that the Bill 156 will in fact pass this year, its common thought as of right now that we shouldn't expect any real change to take place until 2017.
As of today, Bill 156 is still in the beginning stages and while we should expect more news in the future, here's what we know right now about the proposed changes to payday loan laws in Ontario.
Restrictions on 3rd Payday Loan Agreement
One of the changes that will affect borrowers the most is the proposed change in how an individual's 3rd payday loan agreement must be handled. If an individual wished to take on a 3rd payday loan within 62 days of taking on their 1st payday loan, the lender will be required to make sure that the following happens:
The term of this payday loan must be at least 62 days. This means that an individual's 3rd payday loan can be paid back after 62 days or longer, not the typical 2 week repayment period.
Restrictions on Time between Payday Loan Agreements
Another change that will affect the way individuals use payday loans is the amount of time a borrower must wait in between entering a new payday loan agreement.
Bill 156 proposes to make it mandatory that payday lenders wait 7 days (or a specific period of time, this may change if and when the bill is passed) after the borrower has paid off the full balance of their previous payday loan before they can enter into another payday loan agreement.
Changes to the Power of the Ministry of Government and Consumer Services
Bill 156 will also provide the minister with the power to make even more changes to protect borrowers from payday lenders. The minister will be able to change the Payday Loan Act so that:
Lenders will be unable to enter into more than a specific number of payday loan agreements with one borrower in one year.
A loan broker will be unable to help a lender enter into more than a specific number of payday loan agreements with one borrower in one year.
Keep in mind that Bill 156 has yet to pass and therefore none of these changes are currently in effect. We will have to wait until the bill has passed and legislation is brought into affect before we can fully understand how Bill 156 will change the payday loan industry in Ontario.
Interested in More Information About Payday Loans?
---