Merchant Cash Advances vs Business Loans
By

Caitlin in Loans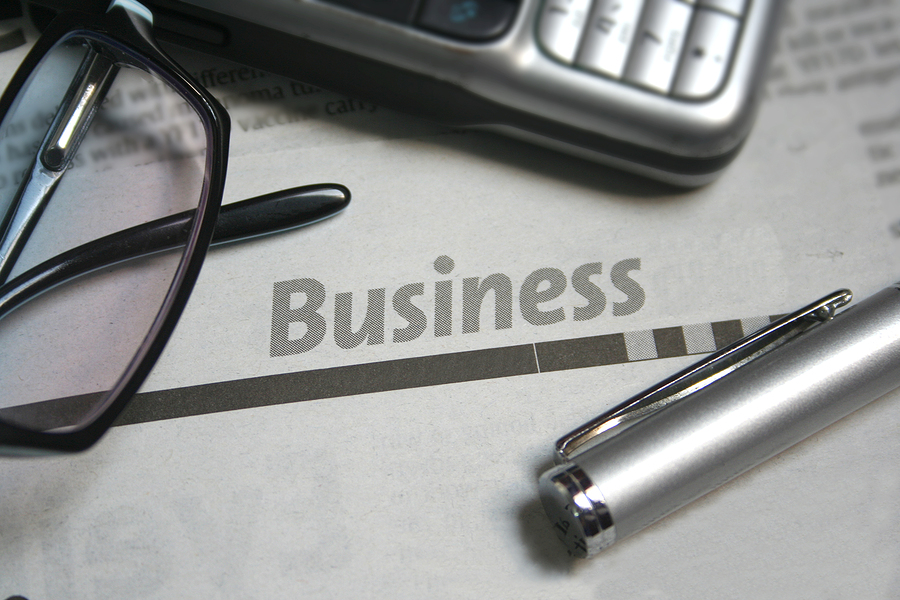 If you're looking to improve an already established company and need some cash fast then you should look into getting a merchant cash advance. This type of financing is similar to a business loan in that it provides a business with a lump sum of money when it's in need, but it's also technically not a loan. A merchant cash advance is best suited for a business that needs a small amount of capital quickly and can pay back that capital just as fast (learn more about how they work).
Just like any kind of loan or line of credit a merchant cash advance comes with its own set of risks and regulations. Some people believe that merchant cash advances are not suitable sources of capital for businesses, but just like any other financial decisions it's important to be informed. Here's what you need to know about the merchant cash advance and how it differs from an average business loan.
Merchant Cash Advance
A merchant cash advance provides a business in need with an amount of cash; a business must use its future sales to pay back the advance. This means that merchant cash advance providers are technically not loaning money but are purchasing future sales from your company. These cash advances are paid off through credit card sales, every time your business is paid with a credit card a percentage goes towards paying back the cash advance. This goes on until the entire cash advance is paid off, usually less than a year.
Providers of merchant cash advances are not like banks in that they are not covered under the same kind of laws and regulations. This means that the interest rates can be quite high, but it also means that you can get the cash you need quickly. The not so strict regulations means that a merchant cash advance is a good option for a business which cannot qualify for an average business loan. Merchant cash advance providers typically look for service industry businesses like restaurants whose credit card sales are high but who usually don't have good business credit or collateral to qualify for a business loan.
How a Merchant Cash Advance is Different from a Business Loan
Now that you understand what a merchant cash advance is, it's important to see how one differs from a bank loan. This should help you make the decision about which option is best for your business.
Time. The approval process of a merchant cash advance takes significantly less time than a bank loan, there is less paper work to fill out and the cash will be yours quickly.
Approval rates. The approval rates for a merchant cash advance are much higher than those of a business loan. Companies that cannot qualify for a business loan are more likely to be approved for merchant cash advance.
Collateral. No collateral is needed to be approved for a merchant cash advance.
Restrictions. The cash is yours to use how and when you choose.
Repayment. There is no set date for repayment. Your payments are made automatically based on your businesses credit card sales.
Experience. A merchant cash advance only requires a business to have been in operation for 12 month, a business loan typically requires 5 years.
The Pros and the Cons
With any kind of business decision there comes a list of pros and a list of cons. It's unlikely that there will be no issues but what's important is that you understand the risks involved and that in terms of your business the pros outweigh the cons.
Pros
Easier to get than typical banks loans.
Approval is not based on credit score/ history or assets of owner.
In order to qualify you simply need to provide a record of your credit card sales.
If your business is having a slow month then your payments will reflect that.
Perfect if your business only needs a short term advance.
No business plan or financial statements are needed for approval.
Cons
More expensive than typical banks loans.
Not a good option for all businesses.
Not a good alternative for a long term loan.
For 7 more reasons why a small business loan is a great idea, go here.
When starting a business you accept that there will be risks involved but that eventually the outcome will be favourable. Most of the time one of those risks is not having enough capital at any given time to simply run the company or to invest in developing it. A merchant cash advance is a great option for those companies that are relatively new, who need cash quickly and who don't want to be tied down with a set payment plan. When deciding to get any kind of loan or cash advance it's important that you make an informed decision so that your business will benefit as much as possible.
Need a business loan and don't know where to go? Click here.
---