Loans, Credit, Mortgages and Financing in Prince Edward Island
By

Caitlin in Geo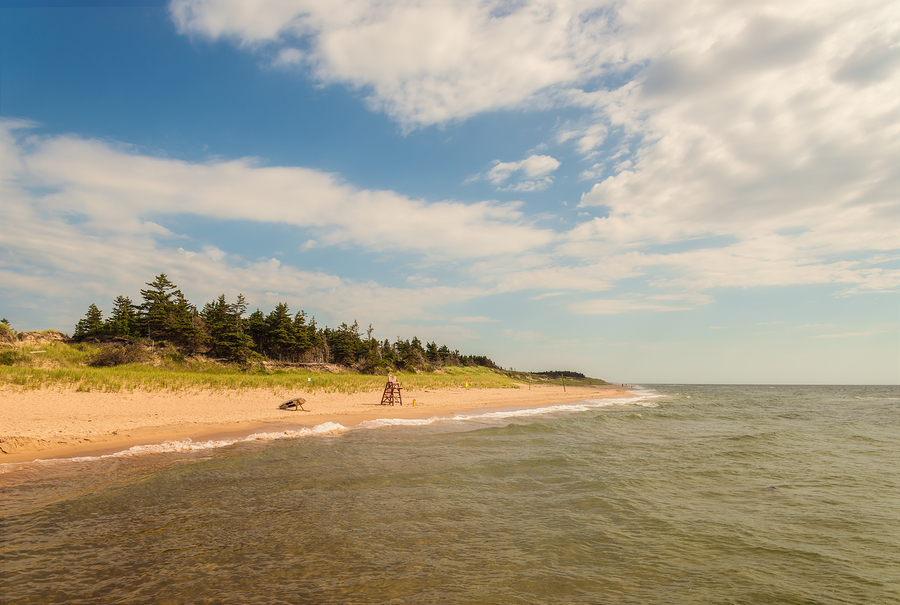 Prince Edward Island is the smallest Canadian province and is comprised of one main island and 231 minor islands. It's located in the Gulf of St. Lawrence with the Confederation Bridge connecting it to mainland New Brunswick across the Northumberland Strait. The island's natural beauty and lush landscape inspired Canadian author Lucy Maud Montgomery when she wrote the bestselling novel Anne of Green Gables in 1918.
Fun Facts
Charlottetown, the capital of P.E.I, is widely considered the Birthplace of Confederation. Even though the province didn't join the Confederation until 6 years later.
The island is quite small and there is no place that is more than 16 kilometers from the ocean, that's about a 2 hour walk.
E.I has two lobster seasons, each happens in a different part of the island. May 1st to the end of June and then mid-August to mid-October.
Although P.E.I might be the smallest province in Canada it's also the most developed and densely populated. Almost all other provinces contain vast areas of undeveloped wilderness.
Statistical Analysis
| | |
| --- | --- |
| Population | 146,447 |
| Average Family Income | $70,270 |
| Average Price of House | $149,079 |
| Provincial Income Tax | 9.8% on the first $31,984 of taxable income |
| | 13.8% on the next $31,985 |
| | 16.7% on the amount over $63,969 |
| Provincial Sales Tax | n/a |
| Unemployment Rate | 9.3% |
| Insolvency Rate | 5.3% |
Prince Edward Island Housing
P.E.I is the smallest province in Canada therefore the housing market is significantly smaller than the rest of the country. But this doesn't make the province any less desirable when it comes to owning a home, in fact some might say that its picturesque landscape makes it all the more desirable. With the current economic state and with P.E.I mortgage rates at an all-time low it's a great time to think about purchasing a home on the island or renew or refinance an already existing mortgage.
How to be a Responsible Consumer
Protecting yourself from consumer fraud, credit scams and identity theft should always be a priority. By learning how to be a responsible and conscientious consumer you'll be able to arm yourself with the information you need.
Keep an Eye on Your Credit Report. Your credit report contains all your financial and personal information. Including your employment record, credit card use, previous and present debts and marital status, this is all extremely valuable information and you should always make sure it is up to date.
Maintain a Healthy Credit Score. Maintaining a healthy credit score will give you the financial freedom to pursue all your life goals. A high credit score will make applying for loans all the more easy and could potentially afford you more favourable interest rates.
Responsibly Manage Your Credit, Debts and Loans. Always pay your bills on time, especially credit card and loan payments. Only borrow money that you need and can afford to pay back. And If you're having difficulty keeping up with your bills get in contact with your lender or creditor right away.
Consumer Safety in Prince Edward Island
It's important that you, as a consumer, know your rights so that you can responsibly participate in the economy while being able to protect yourself from scams and potential fraud. The Prince Edward Island Department of Environment, Labour and Justice provide the province's citizens with all the information they need to make the best choices possible as consumers, farmers, sellers and business owners. For any concerns, issues or questions you might have, get in contact with the Consumer Services office or visit their website for more information.
Consumer Services, Office of the Attorney General
Shaw Building, 4th Floor
95 Rochford Street
PO Box 2000
Charlottetown, Prince Edward Island C1A 7N8
Telephone: 902-368-4580
Telephone: 902-368-4550
Toll Free: 1-800-658-1799
Fax: 902-368-5283
Website: http://www.gov.pe.ca/consumerservices/
Protect Your Personal Information
Always keep all of your personal information private; never share more information than you need to. Keep an eye out for strange charges on your credit accounts or errors on your credit report. If you think you might be the victim of identity fraud or a credit scam get in contact with the two major Canadian credit reporting agencies (Equifax and TransUnion).
Equifax Canada Inc.
Toll-free: 1-800-465-7166
www.consumer.equifax.ca/home/en_ca
TransUnion of Canada
Toll-free: 1-800-663-9980
www.transunion.ca
---