Named after the queen consort of the United Kingdom, Charlotte of Mecklenburg-Strelitz, Prince Edward Island's capital city of Charlottetown was first established in 1855 and is populated by just over 34,500 residents. The city is well known for its abundance of Victorian-era buildings leading down to Peakes Wharf, a popular harbour for people docking all manner of sailing vessels, fishing trawlers, and cruise ships.
Due to Prince Edward Island's position in the Gulf of Saint Lawrence, Charlottetown usually experiences mild temperatures of around 23 degrees Celsius during the summer months, making Brackley Beach a perfect hangout spot. The Confederation Centre of the Arts is another fun tourist attraction, where theatre lovers can go watch Canada's most popular and longest-running musical, Anne of Green Gables – The Musical, adapted from Lucy Maud Montgomery's classic novel.
Want some more information about loans in Prince Edward Island? Check this out.
Myths About Loans In Charlottetown
Charlottetown, like any other city in Canada, will have its fair share of lenders where you can apply for a loan. However, there are many myths surrounding the idea of loans, passed from borrower to borrower. Some of those myths are just facts that have been blown out of proportion, such as:
Only banks and other traditional financial institutions provide loans. Actually, banks and financial institutions are no longer the only lenders in town. There are plenty of other organizations out there that will grant you a loan with less hassle involved than with a traditional bank. Trying to compare lenders in Canada? Take a look at this.
Credit scores are the only thing that lenders look at while considering you for a loan. This is also false. Most lenders are going to look at a variety of factors before deciding to let you borrow, including your credit history, bankruptcy score, debt-to-income ratio, and your financial standing in general. In fact, some lenders don't even check your credit score.
Your house is the only thing you can use as collateral to secure a loan. Yes, your house is an asset that can be used as collateral. However, you can also use any other property that's of value, such as your car, a piece of land or your business/office.
Payday loans are a quick and easy option for those who need a small amount of money. While a payday loan is a fast way to get small sums of money, they are actually far less efficient and more costly, because they can put into a cycle of revolving debt and will charge far more in interest. Many places in North America are starting to outlaw them. Take a look at this infographic about the payday loan cycle.
Applying for a loan is a lengthy and difficult process.

If you make sure to have all your proper financial documentation in order, then complete the loan application with honesty and efficiency, the loan process can go smoothly.
Preparing to Apply For a Loan In Charlottetown
When a lender is looking into your finances, they're really checking for signs that you are responsible with your money and credit, in the past and in the present. After all, you are borrowing money from them, so they want to know if there's any risk that you will file for bankruptcy and not be able to pay them back. So, when you want to apply for a loan, one of the best things you can do to improve your chances is to have all your financial information up-to-date and ready for inspection.
Wondering how applying for new credit affects your credit score? Find out here.
Before applying, you should also have an idea of how much you want to borrow and how much you'll be able to afford during the repayment process. Remember, depending on your monthly income and size of the loan, paying the lender back in full could take months, if not years. While it's not always required, another good first step is to check your credit, make sure that your debt-to-income ratio (which should not be more than 30-35%) is manageable. If you take out a large loan and have no way of paying it back, you'll only be setting yourself up for further financial problems down the road.
Check out this debt timetable to see how ongoing debt would affect your finances.
Then, once you are certain that you have enough to finance the loan payments, do as much research as possible to find a legitimate lender that will suit your financial needs with the lowest interest rate and payment fees.
Loans and Your Credit Score
Another very important thing to remember about getting a loan in Charlottetown is that it will certainly affect your credit score. For instance, making your payments on time and in full will have a positive impact on your score, causing it to rise. On the other hand, if your payments are coming in late or you're failing to pay them all together, your score will drop drastically, ruining your credit until you can build it back up again.
However, if you already have a low credit score, but wish to apply for a loan, don't give up. While most banks will require a high score before they decide to let you borrow from them, there are many other lenders throughout Canada that won't even check your credit score. The majority of lenders just want to be assured that you are trustworthy when it comes to your finances and your loan payments. So, if you're being a responsible borrower, it will be very good for your credit. Make sure that your lender is reporting your payments to Canada's major credit bureaus, Equifax and TransUnion.
Can you get a loan in Charlottetown with a credit score of 450? Find out here.

Looking for more information about your credit score? Check out this infographic.
Frequently Asked Questions
Will my loan application be rejected automatically if I don't have a high credit score?

Not necessarily. As we said, many lenders don't even pull your credit score. What they really want to know is that you're in good financial standing before approving you.

Which is better? A credit card or a loan?

Depending on the size of the expense you're trying to pay for, both forms of credit are acceptable. For instance, cheaper items like consumer goods can be paid for using a credit card (as long as you're able to pay your monthly bill). However, it's most likely better to pay for bigger purchases, like a house or car, with a loan in Charlottetown.

How can I get approved?

There are many ways that you can get approved for the loan you need, including but not limited to:

Pulling your credit report and checking your credit score before applying. While many lenders don't look at your credit score, it's a good idea for your finances in general.

Shopping around and doing lots of research before committing to one lender.

Paying off any other debt you might have first.

Gathering all your important financial documents and organizing them properly.

Consider looking into online lenders, they might be better suited to your needs.
What if I don't have a credit history? Can I still apply for a loan? Yes, you can still apply for a loan if you've never used a credit product (like a credit card). However, a responsible history of credit usage is definitely an asset, especially when applying for a larger loan (like a mortgage). Want to know how the length of your credit history affects your credit score? Check this out.
Why did the first lender I talked to ask for a security deposit?

Steer clear! It is illegal in Canada for a lender to demand a payment before giving you a loan. Do not give them any personal or banking information and report them to the Charlottetown authorities. They are trying to scam you!

My bank rejected my application. Why did this happen?

Most major banking institutions have certain criteria that they must adhere to. It's possible that you don't meet their standards for lending, possibly because you have a low credit score or a history of debt issues. Don't worry, there are other lenders that can help you.

Once it's approved, will my loan have an effect on my credit score? Absolutely. During the payment process, it's essential that you make your payments on time and in the designated amounts. If you're doing this, your credit score will be built up positively. On the contrary, if you're not paying on time or you've stopped making payments altogether, your score will be damaged. To learn more about your payment history's effect on your credit score, look here.
How long will it take for my lender to get me a loan?

Depending on what kind of loan you applied for, it can take several business days for your loan to arrive. However, if you've been efficient during the application process by filling out your forms properly and having all the necessary documents in order, it can take as little as 24-hours.

Do I have to stick to the payment schedule or can I make payments sooner than expected? This is up to your chosen lender. Actually, most lenders don't let you pay early because they won't make as much in interest. Some lenders will allow advanced payments, but charge an extra fee to compensate for their loss. Wondering how lenders set their interest rates? Read this.
The Financing That's Right For You!
If you're in the market for a loan in Charlottetown, we can help. We partner with a wide variety of lenders and service providers all across P.E.I and Canada, submit an application today and get matched with a lender who meets your needs.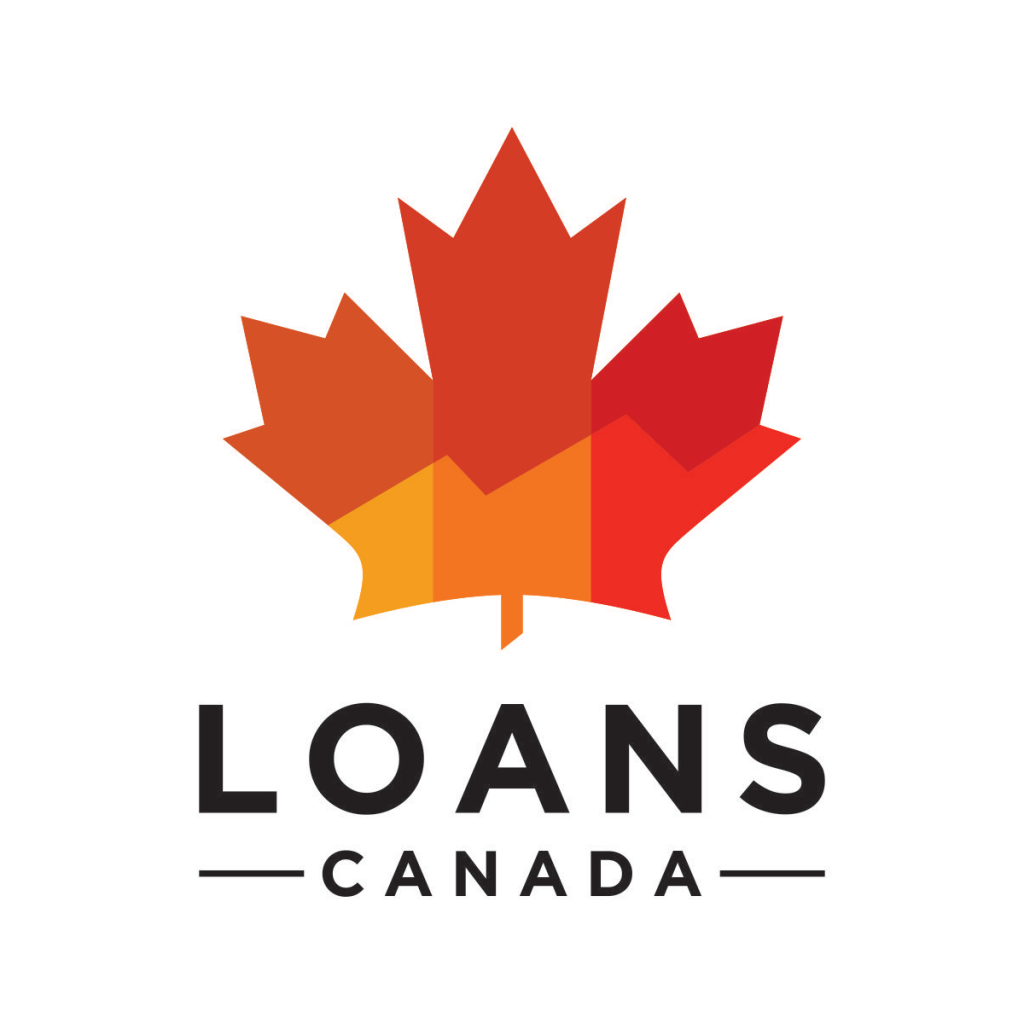 Posted by
Bryan Daly
Bryan completed the Cinema, Video, and Communications program in Dawson College and holds a Bachelor's Degree in English Literature & Creative Wri...