Loans, Credit, Mortgages and Financing in Halifax
By

Caitlin in Geo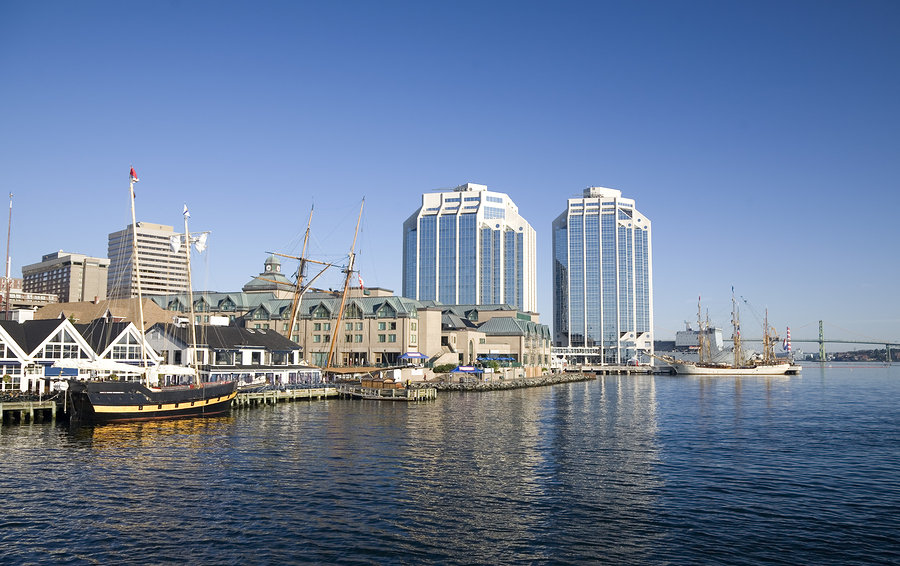 Halifax is the 11th largest city in Canada and the most populated in the east coast. It is home to Halifax Harbour, a large natural harbour that is one of the largest commercial ports in Canada and home to Canada's east coast Navy. Halifax is best known for its Maritime heritage, people from all over the world travel to Halifax to visit its charming fishing villages, breathtaking shores, prosperous farming communities and metropolitan downtown areas. The city of Halifax embodies both the allure of modern big city living and the charm of a laid back seaside town.
Fun Facts
It was illegal for men and women to drink together in public until the mid-1970s.
In 1969 a container ship transporting Volvos sustained water damage while in the Bedford Basin, therefore there are currently 32 Volvos sitting on the floor of the basin.
In 1844 four crew members of the British ship Saladin become the last people, in Canadian history, to be hanged as pirates; their trial took place in Halifax.
Before Hiroshima, The Halifax Explosion in 1917 was the world's largest man-made explosion. The SS Mont Blanc, a French ship that was transporting wartime explosives collided with a Norwegian ship, killing roughly 2000 people.
Statistical Analysis
| | |
| --- | --- |
| Population | 414,400 |
| Average Family Income | 80,490 |
| Average Price of House | $286,698 |
| Provincial Income Tax | 8.79% on the first $29,590 of taxable income |
| | 14.95% on the next $29,590 |
| | 16.67% on the next $33,820 |
| | 17.5% on the next $57,000 |
| | 21% on the amount over $150,000 |
| Provincial Sales Tax | n/a |
| Unemployment Rate | 6.3% |
| Insolvency Rate | 5.8 |
Halifax Housing Market
The average price of a house in Halifax has risen only slightly over the past 3 years. The city's sluggish economy and the ever increasing number of homes for sale on the market are two of the main reasons why it's fair to say that Halifax is in fact a buyer's market. The Halifax housing market should continue to be stagnant well into 2016, with prices and sales remaining low, until the economy is able to recover.
How to be a Responsible Consumer
Protecting yourself from consumer fraud, credit scams and identity theft should always be a priority. By learning how to be a responsible and conscientious consumer you'll be able to arm yourself with the information you need.
Keep an Eye on Your Credit Report. Your credit report contains all your financial and personal information. Including your employment record, credit card use, previous and present debts and marital status, this is all extremely valuable information and you should always make sure it is up to date.
Maintain a Healthy Credit Score. Maintaining a healthy credit score will give you the financial freedom to pursue all your life goals. A high credit score will make applying for loans all the more easy and could potentially afford you more favourable interest rates.
Responsibly Manage Your Credit, Debts and Loans. Always pay your bills on time, especially credit card and loan payments. Only borrow money that you need and can afford to pay back. And If you're having difficulty keeping up with your bills get in contact with your lender or creditor right away.
Consumer Awareness in Halifax
It's important that you, as a consumer, know your rights so that you can responsibly participate in the economy while being able to protect yourself from scams and potential fraud. Service Nova Scotia's main goal is to promote fairness in the marketplace for both consumers and sellers and service providers. For all the information you need about consumer protection and legislation in the province of Nova Scotia visit the Consumer Awareness section of the Access Nova Scotia website.
Service Nova Scotia and Municipal Relations, Public Enquiries
Mail Room, 8 South
Maritime Centre
1505 Barrington Street
Halifax, Nova Scotia B3J 3K5
Telephone: 902-424-5200
Toll Free: 1-800-670-4357
Fax: 902-424-0720
Email: askus@gov.ns.ca
Website: www.gov.ns.ca/snsmr/access/individuals/consumer-awareness.asp
Protecting Your Personal Information
Always keep all of your personal information private; never share more information than you need to. Keep an eye out for strange charges on your credit accounts or errors on your credit report. If you think you might be the victim of identity fraud or a credit scam get in contact with the two major Canadian credit reporting agencies (Equifax and TransUnion).
Equifax Canada Inc.
Toll-free: 1-800-465-7166
www.consumer.equifax.ca/
TransUnion of Canada
Toll-free: 1-800-663-9980
www.transunion.ca
---