What it Means to Have a Credit Score of 780
Your credit score matters a great deal when it comes to accessing various financial products. From something as big as getting a mortgage for a home purchase to something as small as getting a cell phone contract, your credit score plays a crucial role.
That's why it's so important to make sure your credit score is as high as it can be. While credit scores certainly vary from one consumer to another, some have a score of 780. The question is, what does a credit score of 780 mean? Is it good? Bad? Somewhere in between?
Read on to find out what it means to have a credit score of 780.
What is a Credit Score
In Canada, credit scores range from 300 to 900. These numbers represent the odds that lenders will be repaid when they loan money to a borrower. The higher the number, the higher the odds that the lender will get back the money loaned out.
How is a Credit Score Calculated?
Credit scores are calculated based on a number of factors, including the following:
Payment history (35%) – Your history of either timely or missed payments weighs heavily on your credit score. Missing payments will cause it to drop while paying them on time will cause it to increase.
Debt load (30%) – When you apply for a loan, the amount of debt that you already have matters a great deal to a lender. Your current debt payments determine whether or not you will be able to handle any more payments from an additional loan.
Length of credit history (15%) – A long credit history will tell lenders how you've been using your credit. Consumers who haven't used credit for a long time will make it difficult for lenders to tell if they have been using their credit responsibly.
New loan applications (10%) – Taking out too many loans in a short period of time is not good for your credit score. In this case, lenders would be concerned about how often a borrower applies for more credit because the more loans a person takes out, the more difficult it will be for them to manage all their payments.
Types of credit used (10%) – Different types of credit will tell lenders how you manage your money overall.
What Does Having Good or Even Great Credit Mean?
If you have a credit score of 780, you should be happy. In fact, you should be rather proud of yourself, as a score of 780 is not just considered good, but excellent. With a score that high, you must have been making the right financial decisions in the past, including making all debt payments on time and not maxing out on your credit cards.
With 780 as your credit score, you have far more financial tools available to you. You'll also be able to get approved with more favourable terms.
That said, a score of 780 isn't perfect. Instead, a "perfect" credit score is 900. But 780 certainly is rather close to that perfect score and can still afford you with attractive terms on loans and other forms of credit. But of course, there's always room for improvement.
The closer you can get to perfection, the better your terms will be when it comes to loans and credit cards. Any improvement will not only make it easier to get approved for any loan product you want but will also help you save a ton of money in interest.
How Do Other Scores Compare to 780?
As already mentioned above, a score of 780 is considered excellent. But how does that compare to other credit scores on the spectrum? The following table will be able to help you see where you stand with a 780:
| | |
| --- | --- |
| Credit Score | Rating |
| 750 – 850 | Excellent |
| 700 – 749 | Good |
| 650 – 699 | Fair |
| 550 – 649 | Poor |
| 549 and under | Bad |
Can you get a loan with a credit score of 450? Find out here.
Great Credit: The Door Opener
Having a high credit score can open many more doors in your financial world compared to having a low score. A good to excellent credit score proves that you've got a healthy track record of making timely bill payments and adequately managing your credit.
Consumers who have great credit scores are more attractive to lenders and credit card providers who will usually offer these borrowers prime lending terms. These can include lower interest rates, more flexibility with repayment schedules, and the opportunity to sign up for credit cards with great rewards.
Click here to discover more surprising perks of having a good credit score.
How to Get a Credit Score of 780
If your credit score currently falls well below the 780 mark, don't fret. There are things you can do right now that can help improve your score and get it up to the 780.
Read this article to find out why you have more than one credit score.
With a low credit score, you'll be at a disadvantage when it comes to getting approved for loans and credit. Even if you are approved, you'll likely be stuck with a high-interest rate to offset the risk associated with your lender providing you with a loan despite your low credit score.
To give your credit score a boost, consider the following and take action:
Never miss a bill payment – If improving your score is on the agenda, then it's imperative that you never miss a bill payment. Your payment history plays the biggest role in the calculation of your credit score, and if you're late on payments or miss them altogether, your score will certainly suffer. However, the opposite is also true: by making timely payments, your credit score can increase.
Pay down your high-interest debt – If you have any high-interest debt lingering – such as credit card debt – do what you can to pay it down. Having sky-high debt loads is not good for your credit score, but paying it down can have the opposite effect. Besides, having too much debt can put a squeeze on your finances, which can make missing payments more likely.
Further, paying off your credit card debt can reduce your credit utilization, which is another important factor used to calculate your credit score. By reducing your credit utilization, you can improve your credit score.
How to Maintain a Great Credit Score
If you've got a score of at least 780, fantastic. But you've still got to maintain that score. Here are a few ways to do that:
Keep your credit utilization low – Consumers who have managed to get their credit scores into the 800s and keep it there likely use very little of their available credit. It's generally recommended to keep your credit utilization to no more than 30%, but it's much better to keep it a lot lower than that. In fact, keeping it as low as 5% will help you keep your credit score as high as possible.
Here's how to increase your credit score without increasing your credit card debt.
Avoid "hard" inquiries as often as possible – While it's ok to take out loans sporadically – such as a mortgage or car loan – keep in mind that such loan applications will mark a "hard" inquiry on your credit report. This can cause your credit score to dip. While such dips may only be temporary, they still have some sort of negative impact on your score.
Make your payments on time – This is a no-brainer but is worth mentioning nonetheless. Timely payments are crucial to increasing your credit score and keeping it up there. Do what you have to do to make sure all payments are made on time.
Can't make your loan payments on time? Try reading this.
Keep old credit accounts open – Old credit is good credit. Even if you don't use some of your old credit accounts, keep them open. As mentioned earlier, a long history of credit is a good thing, so keep those credit accounts open and manage them appropriately if you do end up using them.
Mix up your credit – Having a variety of different types of credit – such as mortgages, car loans, personal loans, and credit cards – can help you keep your credit score up, as long as you manage all accounts properly.
Did you know that bad credit can affect your daily life? Learn more here. 
Protecting Your Great Credit Score From Fraud
Identity thieves are rampant these days, and consumers with excellent credit scores are major targets. As such, you could be vulnerable to having your credit taken advantage when scammers try to open up accounts in your name.
If you have a great credit score, you should do what you can to protect it. To do this, consider looking into credit-monitoring services which will monitor your credit and notify you when applications for new credit are detected. These services can also help to keep tabs of any changes in your credit score. If your credit score starts to dip, you can jump into action.
Learn Even More About Your Credit Score
You might know what your credit score is right now, but anything can change that could affect it. It's important for all Canadians to take things one step further and get a copy of their credit report from one of the major credit bureaus in Canada. Doing so can help you remain vigilant with your credit and ensure you have not fallen victim to identity theft.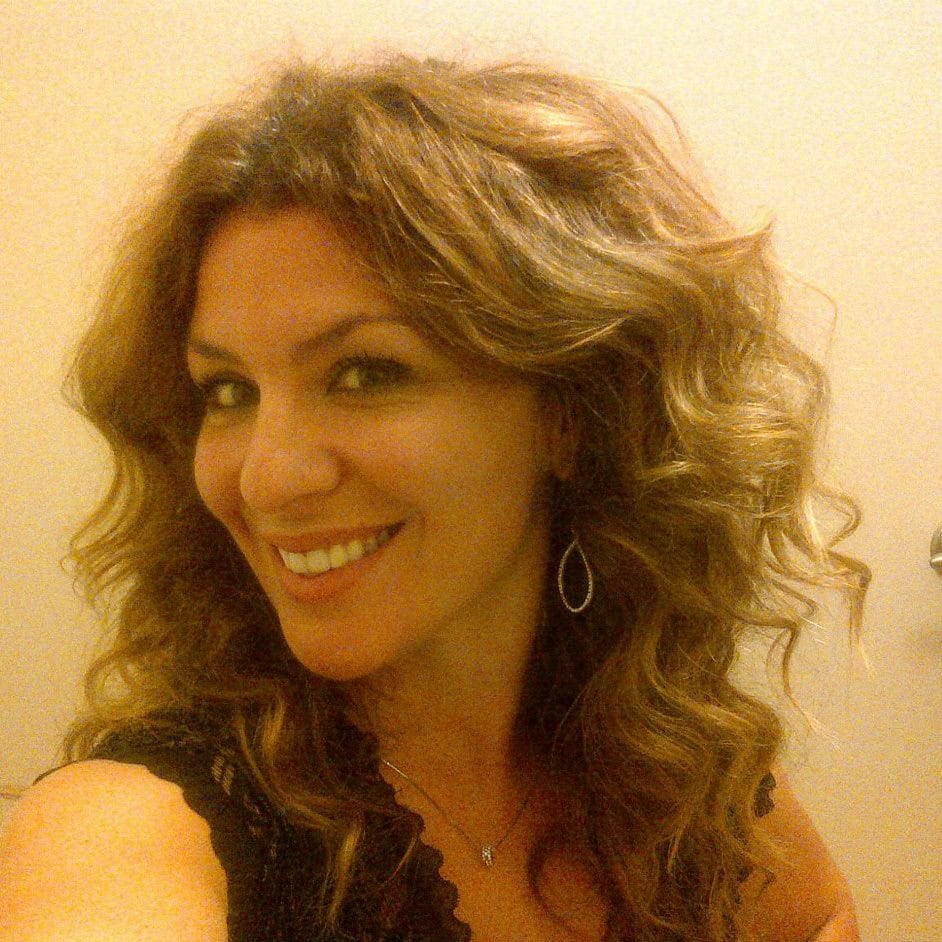 Posted by
Lisa Rennie
in
Credit
Lisa has been working as a freelance writer for more than a decade, creating unique content that helps to educate Canadian consumers. She specializes in personal finance, mortgages, and real estate. For years, she held her real estate license in Toronto, Ontario before giving it up to pursue writing within this realm and related niches. She enjoys sharing her knowledge and experience in real estate and personal finance with others. In her spare time, Lisa enjoys trying funky new recipes, spendin...
---