Refinancing a Loan, Does it Hurt Your Credit Score?
Anyone who holds a loan may want to refinance down the road for the associated benefits that come along with the offer. Your credit score may take a slight hit, but if the benefits of the refinancing outweigh the downfall, you should definitely seize the opportunity. Remember that everyone's situation is different, be sure to fully understand your finances before making your final decision.
Refinancing a car loan? Read this first.
What is Refinancing?
Refinancing is the process of paying off your existing loan with a new loan. A variety of loans have refinancing options, such as mortgages, auto loans, student loans, and personal loans.
It may seem redundant to refinance a loan, why bother taking out a new loan for an old loan? There are actually several advantages to refinancing as loans can become less beneficial to you over time, especially as better options become available to you. Below are several reasons why people are motivated to refinance their loans:
Lower Interest Rates.

Through refinancing, it is possible to achieve a lower interest rate than your current loan. Lower interest is a huge benefit because the debtor won't have to pay as much each period. In addition, if you have an adjustable interest rate, you may be able to get a refinancing offer at a fixed rate.

Fees.

Some refinancing offers can reduce fees related to your loan which saves you money in the long run.

Extending Repayment Term.

By increasing the repayment term, the debtor will be making payments for a longer period of time but each payment will be smaller. Smaller payments are always beneficial because it allows the individual to use their excess money elsewhere. Alternatively, an individual may want to shorten the repayment period, if they have higher income to cover the cost, to repay their loan off quicker.

Larger Loan.

For debt consolidation purposes, refinancing can help you attain a larger loan balance to cover any additional costs you may now have.
Click here before you start shopping for low-interest rates.
Has Your Credit Improved Since Approval?
Before you consider refinancing a loan, you should check if your credit score has improved since your approval for the initial loan. Lenders will be pulling your report as a part of their approval process for refinancing, they will want to ensure that the new loan won't put them at risk.
The benefits of refinancing will be greater if your credit score has improved because it demonstrates that you're better at handling finances now. Be sure to clean up your credit report by disputing errors and boosting your score in whatever way you can before potential lenders see it.
Check out this infographic to learn how your credit score is calculated.
What Happens to Your Credit When You Refinance?
Your credit score might take a hit when you refinance, but it's important to think of the big picture as a part of your refinancing decision. Fortunately, the aspects of your credit score that will be impacted by refinancing can easily be fixed in the long run.
Credit Inquiries
Any time you apply for a loan, the potential lender will check your credit report which contributes to your hard credit inquiry count. The number of hard inquiries can cause your score to dip, but it depends on how many there are and how close together the inquiries were made.
Fortunately, hard inquiries will not significantly impact your score, they will only have a slight impact. Part of the refinancing process is shopping around for the best interest rates and other offers. This will require a number of hard inquiries, but so long as they all occur within 45 days the inquiries will only count as one.
Look here to see how applying for new credit affects your credit score
Keep in mind that when you pull your own credit report, this counts as a soft credit inquiry. These types of inquiries do not impact your credit score.
Account History
By refinancing, your old loan will be closed using the funds from the new loan. This causes your average age of credit accounts to decrease which may negatively impact your credit score. In other words, your account's history will be shortened by the closed loan.
Here's how the length of your credit history affects your credit score.
Keep in mind that the gravity of this impact depends on the scoring model, some models will include closed accounts in the average age of credit accounts while others won't.
Payment History
Some scoring models will consider the payment history of a closed account for up to ten years but others don't. If a scoring model does consider payment history of a closed account, it may not be weighted as high as payment history of open accounts. Because payment history is heavily factored into your credit score, you may experience a sudden blow as a result of a closed account.
Luckily, your new loan will be incorporated into your payment history moving forward. To ensure that your credit can go nowhere but up, make sure to manage your new loan effectively by not missing payments or paying late.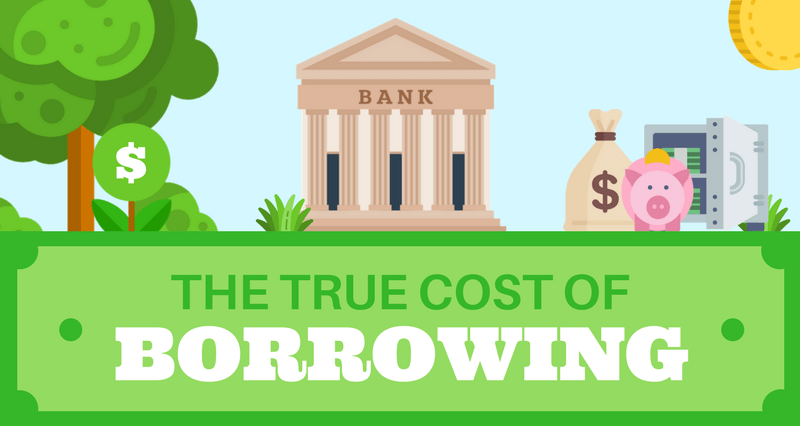 Do you know what the true cost of borrowing is? Find out here.
Is it Ever a Bad Idea to Avoid Refinancing a Loan?
There are two situations where you may not want to refinance. It's important to remember that everyone's financial situation is unique, what works for one person may not work for another. Be sure to exercise judgment as a part of your decision-making process, foregoing something small now for an immense benefit in the future could be worth the risk.
Upcoming New Loan
If you are applying for a new loan, in addition to the current one you have that you'd like to refinance, you should think twice before refinancing your current loan. You don't want to put your new loan at risk for a higher interest rate or even getting denied in exchange for refinancing your current loan. This doesn't mean you can't refinance at all, just hold off until you get your new loan and then move forward with refinancing.
Need to know how to refinance a second mortgage? Click here for the answer.
Also, if you are planning to refinance multiple loans, make sure to refinance the loan that will give you the most benefits first. For example, you should refinance your mortgage before your car loan because you will get much more out of it. From there, you can work your way down your list of loans.
Poor Refinancing Offers
Before moving forward with a refinancing option, deep dive into the offers you've been given to determine if they'll really make you better off or not. It's likely that you'll get a lower interest rate or monthly payment, but be sure to consider what the tradeoff is.
Before you refinance your mortgage, read about Canada's mortgage stress test.
Part of a refinancing deal is usually to extend the loan term which is how the loan payments are lower, but it also means it will take longer for you to pay off. The payments at the beginning of your refinanced loan will be mostly made up of interest, leading your total interest costs for the asset to be higher. Be sure to read the fine print, lenders may make it seem like you're getting a better deal when in actuality you're paying more and have a longer term.
Lastly, consider qualitative factors such as the benefits that come with certain lenders. Take student loans as an example. If you're trying to refinance your student debt and you're considering moving away from the government to a private lender, you're giving up the benefits of government debt. Private companies may not be as lenient about payments and terms which could hurt you down the road.
Click here if you're trying to compare lenders in Canada.
The Refinancing Trade-Off
Your credit score might take a hit when you refinance, but that doesn't mean that it's not worth it. The whole point of having a good credit score is to take advantage of the financial benefits, including the low-interest rates and cost savings that come with refinancing. If you have the opportunity to get yourself a better loan and put yourself in a better position, by all means, take the opportunity.
If you are having difficulty selecting a refinancing option or are unsure of the impact it will have on your credit score, Loans Canada can help!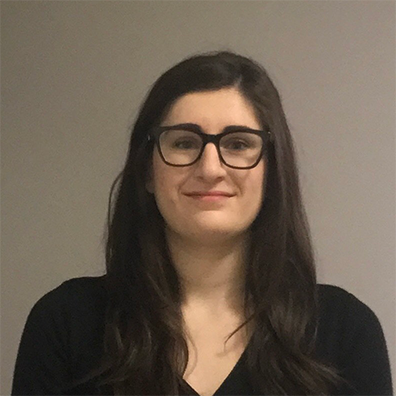 Posted by
Veronica Ott
in
Credit
Veronica is a freelance writer who specializes in creating unique and educational personal finance content. She has extensive experience writing blog posts for companies in the financial sector. Veronica's background is in accounting as she graduated...
---