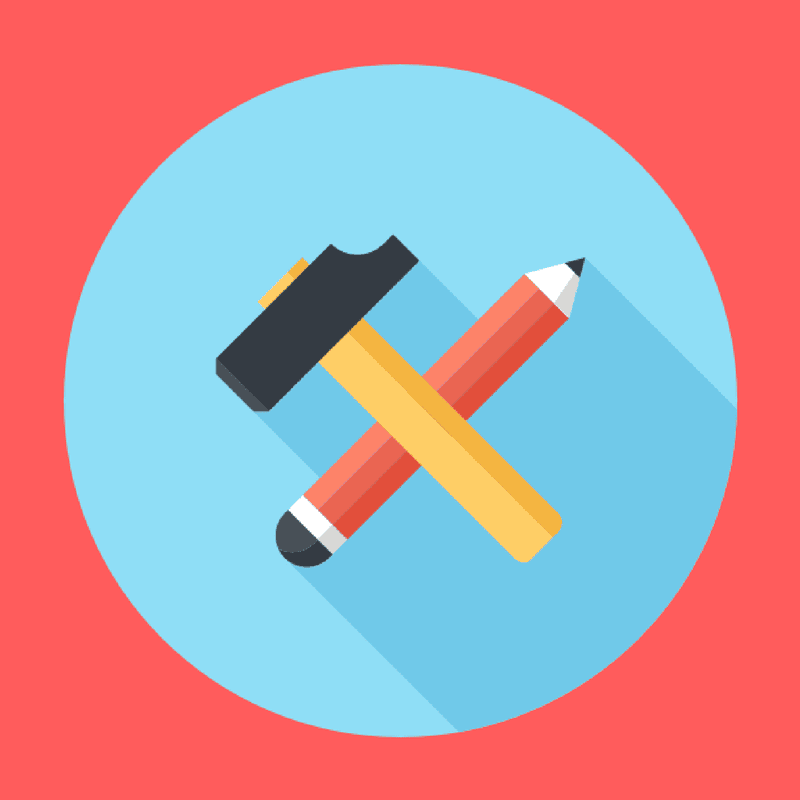 How to Repair Bad Credit
As you go through life and start becoming more attuned to the various credit products on the market, you'll slowly start to realize just how beneficial good credit can be for your overall financial health. In fact, a solid credit score is one of the best stepping stones you can create for yourself, as a good score can help you secure a healthy financial future for yourself by being able to get approved for affordable rates on car loans, mortgages, and any type of loan for that matter. So, it's good to keep up to date with all your credit-related transactions and make your payments whenever it's necessary. Once you've been able to maintain that solid record of credit usage, the possibilities are almost endless.
However, life sometimes has a way of knocking us down a peg and giving us a good kick while we're down there. Situations arise that are out of our control. Emergencies both physical, mental, and financial can cause us grief for months, even years on end. Then again, some people just have a hard time controlling their spending. Bad credit, in particular, tends to rear its ugly head after a long spell of debt problems. Consumer proposals and bankruptcies, as difficult as they may be, happen every day, all over the country. For all those reasons, repairing and maintaining credit after it's been damaged badly can be one of the most frustrating and time-consuming financial difficulties there is. So, what's to be done about it? How do you start repairing your bad credit when it needs to be fixed? Well, the Loans Canada team has a couple of tips that you can use, if and when bad credit shows up for an uninvited visit.
For more information on what your credit score means for your finances, read this.
What Causes Bad Credit?
A bad credit score can be attributed to a number of different factors in the financial world. One of the main causes is racking up consumer debt due to unpaid credit card bills and various types of personal loans, anything consumable that has no long-term value. Defaulting on loan payments is another huge credit killer that many Canadians deal with on a regular basis. Whatever the cause of your debt problems might be, most of the information goes straight into your credit report, where it can stay for years on end. And with every bad transaction that you make, your credit score will drop along with it.
How long does information stay on your credit report? Find out here.   
Irresponsible Credit Card Usage
One of the main causes of debt in Canada is, of course, the almighty credit card. Credit cards are often the first credit product that people apply for and start using regularly. In fact, responsible use of a credit card (i.e. paying bills on time and in full) is a good way of building and maintaining a good credit history. However, using a credit card is becoming easier and more convenient, which is not always a good thing. At most retail locations, you don't even have to enter your PIN (personal identification number) anymore, as the majority of credit card machines have the "tap" to pay option. And, since you technically only have to pay a minimum monthly fee on your credit card bills to avoid a penalty, it can be all to tempting to do so. Unfortunately, that same level of convenience is exactly why so many people end up in severe consumer debt.   
Funny enough, even a lack of credit card usage can lead to a low credit score, which in turn could result in lenders rejecting your loan applications. After all, if you can't handle the responsibility of a credit card, how are you supposed to handle the debt that comes with a loan?
Then again, irresponsible use of a credit card (late payments, short payments, or not paying at all) can quickly poke holes in your credit score. Constantly having a high balance or maxing out your cards has a similar effect. If you fail to pay your bills for months at a time, you could be put into "credit card charge-off". This happens after a borrower goes for more than 6 months without paying their credit card bills. In fact, being in charge-off is one of the worst things you can do for your credit score. When you're put in charge-off status, your credit card company will mark your accounts as "delinquent" and demand payment for every penny you owe. If you continue to avoid them, your account will go to collections. Once that process has started, matters can quickly turn toward the legal system. Then, not only might you be subject to wage garnishment, but that notice of delinquency will damage your credit score and remain on your credit report for 3-7 years.
If you need to consolidate your credit card debt, read this first.
Defaulting on Loans
Defaulting on your loan payments is right up there with not paying your credit card bills. Even worse in some respects, because "secured" loans are the kind that involves collateral, a piece of property that might be repossessed to compensate the lender for their loss in the event of a borrower defaulting. Missed car loans and mortgage payments are huge credit killers that plague many Canadians on a daily basis. While one missed payment on a secured loan probably won't hurt your credit beyond repair, multiple defaulted payments will cause some serious damage. Any repossession will stay on your credit report for 7 years and have a significant impact on your credit score.
Consumer Proposals
When filing for a consumer proposal, you will have to hire a licensed insolvency trustee to negotiate with your creditors on your behalf, informing them that you don't have the ability to pay them back all at once. Once the proposal is accepted, you'll pay off your debts in regular installments, through the trustee. While it's a step above bankruptcy, a consumer proposal will still damage your credit score for at least 3 years. In fact, if your level of debt is so bad that your consumer proposal takes 4 years to complete, the notice of it will remain on your credit report for 7 years.  
Bankruptcy
Quite possibly the worst thing you can do for your credit score is declaring bankruptcy. While it's sometimes the only choice for many consumers with severe debt problems, be warned that it will have a significant impact on your credit score for a very long time. In fact, the first instance of personal bankruptcy will remain on your credit report for 6-7 years depending on which credit reporting agency you're with and what province/territory you live in (TransUnion has been known to keep bankruptcy information on file for 7 years in Quebec, New Brunswick, Newfoundland & Labrador, P.E.I, and Ontario). And if it's your second bankruptcy? 14 long, credit damaging years. For that reason alone, declaring bankruptcy should always be considered as a last resort for the most dire of debt cases. So, before jumping to any conclusions, it's extremely important, like you would with a consumer proposal, to get a free consultation from an insolvency trustee to determine that bankruptcy is the only option you have. Just remember, for both consumer proposals and bankruptcy, after the first free consultation, you'll need to start paying for both the trustee's services and any legal fees that follow.
How to Improve Bad Credit
Now, all this isn't to say that having bad credit will ruin your life forever. So, if your credit is a bit worse for wear, don't panic, because it is possible to repair it. The key here is to be patient and proactive. If your credit is damaged severely (i.e. a credit score under 500), it's going to take time and effort to fix it. Even if your credit is currently better than most, it's never a bad idea to find out ways that you can improve it. Here are just a few of the things that you can do.
Always Pay Your Bills On Time, and Take Care of All Your Other Debts
This is a healthy practice for all credit users and is especially important for those whose credit is already damaged by a consumer proposal or bankruptcy. Keeping up with all your bills, no matter what they are, is the first step you should take. While most utility bills won't show up on your credit report, a string of unpaid bills could cause those companies to turn your account over to collections. Credit card bills, on the other hand, both paid and unpaid, will definitely be listed on your report. Even some cell phone companies will inform the credit bureaus about unpaid bills. For those pesky credit card statements, if you can't afford to pay the full balance, you can get along by making the minimum monthly payment, but try not to keep doing this for too long.
While it's important to save money for the future, taking care of your larger debts, like the ones pertaining to your mortgage, car loan, or any of your other assets is more important. Remember, the longer you ignore your debts, the worse the situation will get. Not only will your credit be damaged in the event that your case goes to court, but you could end up having those assets seized as collateral. So, if you can't afford to pay them, contact your lenders immediately. Any legitimate lender would much rather negotiate a longer payment schedule and be paid back in full than go through the motions of a consumer proposal or bankruptcy. Depending on how high your lender is in the food chain, after consumer proposal or a bankruptcy, they might not even get their money back at all, since high-ranking organizations like banks will get paid first.  In fact, any legal process that occurs is going to be time consuming and expensive, so they'll do anything they can to avoid it.
Do Not Apply For Too Many Credit Products
While building a solid credit history is usually better than having no credit history at all, applying for too many credit products all at once is not a good idea. When you or someone else review your credit report, a soft or hard inquiry will be listed there. Soft inquiries occur when someone is performing a background check and when considering you for something non-credit related, such as a job (potential employer) or a rental property (potential landlord). The same type of inquiry happens when you yourself request a copy of your credit report. Soft inquiries do not affect your credit report.
However, hard inquiries, which occur when a lender or other financial organization review your report after you apply for credit, do affect your credit score. When a hard inquiry is made, a notice of it will appear on your credit report for 3-6 years, and your credit score will drop by around 7 points in some cases. That's why it's important not to apply for too much credit at once. Not only will your credit score drop with every application, but it could be a warning sign to potential lenders that you have a debt problem and are constantly being rejected for new credit.
Consider Getting a Secured Credit Card
If your credit is poor and you don't qualify for a regular, unsecured credit card, you can apply for a secured card instead. In fact, secured credit cards are often advertised to borrowers who have bad credit. Unlike a normal credit card, a secured card requires a security deposit, usually equal to the desired credit limit, just in case the borrower defaults. The longer the borrower goes without missing a payment, the more their credit score will improve. After a couple of years of responsible usage, they can apply for a regular unsecured credit card and their initial safety deposit will be refunded.   
Create a Budget and Start Saving
Learning to budget and save is an important part of your financial health, whether your credit is good or bad. However, it becomes especially important when you're trying to rebuild your credit. Creating a budget and cutting down on costs should come first. Think about what unnecessary items and expenses you might be able to eliminate from your life. Every penny you don't spend is a penny you can put into your savings account, then use to pay your debts. If you're already in the midst of paying your debts, you might not have a lot left over on your weekly paychecks to put in savings. However, you can open up a totally separate savings account specifically for unexpected expenses, depositing whatever you can, whenever you can. Anything is better than nothing.
Beware of Bad Credit Repair Companies
When your credit score is damaged badly and your applications for credit are being denied because of it, bad credit repair companies will try and lure you in with promises of wiping your record clean. Watch out! These are likely scam artists preying on those desperate to get back to financial stability. Canada's credit bureaus (TransUnion and Equifax) will not remove any information, negative or positive, from your credit report before the time they're legally allowed to do so, and no amount of money or negotiation will change that. The only way a piece of information on your credit report can be changed is if you yourself report it as inaccurate and submit a complaint to your credit bureau. If they determine this inaccuracy to be factual, they should change it immediately. And, in terms of improving your bad credit score? Only you can make sure that happens by working for it.    
Still having trouble tackling your debt? Read this for a list of loans and programs that might help you.
Don't Give Up
If your bad credit is making you worried, the only thing you can do is take a deep breath, relax, then start working your way towards repairing it. As we mentioned before, depending on just how bad your credit is, fixing it is certainly not going to be easy or cheap. However, draining your hard earned money to pay your debts will likely be better than being handed over to collections or resorting to bankruptcy. If you've already gone through a proposal or bankruptcy, your credit score will probably be pretty low, but not irreparable. If you're determined enough to fix your situation, all you have to do is be patient and be responsible for whatever money you have left. Pay your debts first, have fun later. Not a very inspiring motto, we realize, but one that's important to stick by if you want to have a solid financial future to look forward to.  
---
★
★
★
★
★
Rating of 5/5 based on 1 vote.
Posted by
Bryan Daly
in
Credit
Bryan completed the Cinema, Video, and Communications program in Dawson College and holds a Bachelor's Degree in English Literature & Creative Writing from Concordia University. Bryan covers a wide range of topics for Loans Canada, including credit improvement, debt management, and all things related to personal finance. In his spare time, he maintains a passion for editing, writing film and television screenplays, staying fit, and traveling the world in search of the coolest sights our plan...
---