Does Credit Repair Actually Work?
By

Caitlin in Credit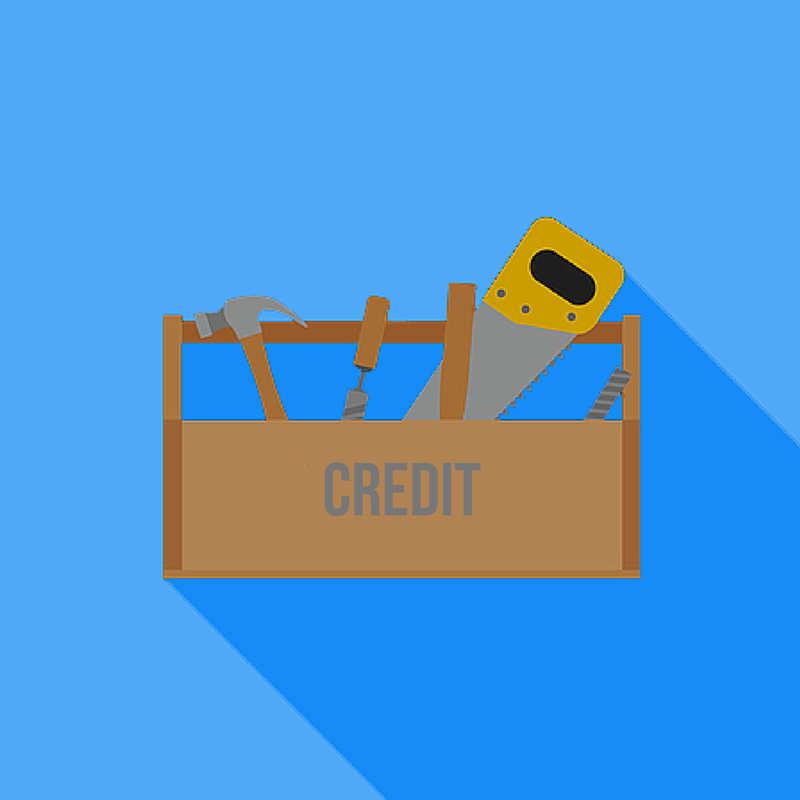 Good credit is one of those financial achievements that we all want. We know that it can help improve our chances of getting approved for a variety of different financial products, but more often than not we have no idea how to get the good credit we want. Because of this it's no wonder why the credit repair industry exists.
Credit repair companies advertise that they can help improve your credit score and therefore provide you with access to financial opportunities that you didn't have before. This of course makes credit repair sound very appealing. But the question on everyone's mind and the one we're going to address and try to answer below is; does credit repair actually work?
A Credit Repair Breakdown
For those who are new to the idea of credit repair or are simply interested in more information, let's take an in depth look at what credit repair entails. There are two ways you can go about repairing your credit, the do-it-yourself way or you can go the professional rout and hire a credit repair company or firm.
Whichever option you choose to go with you'll need to get a copy of your credit report from both Canadian credit reporting bureaus, Equifax and TransUnion. Each of these bureaus has their own way of compiling your credit information so it's important you have a copy of both.
The point of credit repair is to make sure your credit report and credit score are accurate representations of your financial life. Errors or misinformation can seriously damage your overall financial health. Let's take a look at the steps you or your credit repair company will need to take.
Want to learn how to read your credit report? This article is for you.
The Credit Repair Process
Step 1: Check
As we discussed above, you first need to check your credit report. This is how you'll find any errors that may be hurting your credit score. You can request a free copy of your credit report from Equifax and TransUnion.
Step 2: Challenge
If you've decided to go the DIY route you'll need to call up both the original creditor and the two credit bureaus. First you should get in contact with your creditor and register a dispute about the item or entry that you believe to be an error.
You'll more than likely need to call back both your creditor and the credit reporting bureaus several times in order to make sure that they are in fact communicated with each other and working to resolve the error.
While it is possible to repair your own credit, this step can be very time consuming and frustrating. Working with a reputable and experienced credit repair company will save you a lot of time, energy and stress.
Step 3: Change
If you or your credit repair company is able to successfully dispute any errors on your credit report you should hopefully see a change in your credit score within 45 days. Obviously this all depends on what type of error was corrected.
Situations When Credit Repair Works
The truth is credit repair will not work for everyone. Credit repair is meant to help those in very specific situations. If you've mismanaged your credit and have a low credit score as a result, credit repair will most likely not work for you. Here are 3 situations where credit repair should work for you.
If there are actual errors on your credit report
Because the main point of credit repair is to fix errors on your credit report, only those who have legitimate errors will benefit. You can find errors in either how your personal information has been recorded or in how your credit information has been reported by your creditors.
If you can provide documentation that verifies the errors
All the information on your credit report needs to be verified. If there is wrong information that hasn't been verified you can dispute it and if it can't be verified then the credit reporting bureaus may be required to remove the information from your report.
The same goes for the information you want to have removed, if you can't verify that it's incorrect you may not be able to get it removed.
If your lenders are willing to work with a credit repair agency
One of most frustrating issues you may need to deal with is a creditor or lender who does not want to work with you at all. Some are willing to negotiate and help you out, some are not. If you are having trouble getting a creditor to cooperate you may want to consider seeking the help of a professional credit repair company.
If none of these examples represent your current situation but you're still looking to improve your credit score, there are countless other ways you can go about that. Take a look at one of our other credit improvement articles for all the information you need:
How to Choose a Credit Repair Company
Choosing an experienced and reputable credit repair company could be the different between improving your credit health and wasting your money. Here are a few of the most important things your credit repair company should provide you with:
Your rights as a consumer. Your credit repair company should always provide you with the information you need to fully understand your rights as a consumer. If they do not provide you will this information, do not sign any contract until you've discussed this with them.
Enough time to explain your situation. For a credit repair company to be able to help you fix your credit they need to understand what the issues are and why you want to fix them.
Information on how they will try to help you. A good credit repair company will be able to explain in full detail the process that they will go through in order to help you correct any errors and fix your credit.
Looking for Other Ways to Work on Your Credit?
Credit repair is not the only way to improve your credit score. Take a look at some of the other options that Loans Canada can provide you with to help you work on your credit score and overall financial help.
Click below to learn more about apply for a credit rehab savings loan.
Click below to learn more about how a credit card can help you improve your credit score.
---