While a certain amount of debt is manageable and even healthy for most consumers, excessive debt can be debilitating. When income is not sustainable enough to cover the cost of monthly bills and expenses, a downward spiral of debt will continue to worsen until something is done to stop it.
And while many consumers who find themselves with mounting debt may try their best to tackle the issue on their own, many do not find success, despite their best efforts. Unfortunately, many consumers end up having little recourse other than to file for bankruptcy.
Keep reading to find out everything there is to know about bankruptcy in Ottawa and whether or not it's a path that you will have to take to deal with your debt issues.
What is Bankruptcy in Ottawa?
There are many avenues that consumers can take to deal with their debt, depending on how excessive their debt is. Bankruptcy is the last resort that is chosen only after all options have been exhausted. That's because the repercussions of bankruptcy on a consumer's financial health are rather serious and can negatively impact a person's credit for years.
Bankruptcy in Ottawa is overseen by the Bankruptcy and Insolvency Act (BIA) and involves relieving consumers of their debt while helping ensure that all creditors involved are treated fairly.
When bankruptcy is filed for, the consumer involved agrees to surrender many valuable assets in exchange for protection against continued collection calls from creditors. Consumers can be immediately shielded from continued collection calls when bankruptcy is filed, though the consequences involved in exchange for such protection are typically hefty.
In order to file for bankruptcy, a Licensed Insolvency Trustee (LIT) will need to be involved. These are professionals who are designated to help carry out the bankruptcy process on behalf of the filing consumer.
Interested in more information about Licensed Insolvency Trustees? Click here.
Which Assets Do You Lose, and Which Ones Can You Keep?
While many valuable assets are typically surrendered with bankruptcy, that doesn't mean that all assets are taken. Exemptions in Ontario include:
Required clothing

Household furniture and appliances up to a value of $13,150

Tools and property required to sustain business operations up to a limit of $11,300

One motor vehicle up to a value of $6,600

Home equity if less than $10,000

RRSP and RRIF savings, not including contributions made over the most recent 12 months
Everything you need to know about bankruptcy court in Canada. Click here.
When is Bankruptcy Appropriate?
Bankruptcy should only be sought if all other options have been exhausted. This includes consumer proposals, debt consolidation, debt settlement, and credit counselling. If debt continues to be a dire situation, then bankruptcy may be a viable option.
More specifically, bankruptcy is best suited if you are:
Unable to keep up with your bill payments

Defaulting on your loans

Unable to earn any more income

Unable to solve your debt problems with other options
How Will Your Credit Score Be Impacted By Filing For Bankruptcy?
Bankruptcy has the heaviest negative impact on credit scores compared to all other debt relief options. Your credit score will certainly be hit hard after filing for bankruptcy in Ottawa.
More specifically, your credit report will be marked with an R9 credit rating, which is the worst credit rating you can get. It will remain noted on your credit report for at least six years after your bankruptcy has been discharged if this is your first bankruptcy. If this is not your first (click here for more information about second bankruptcies), bankruptcy will remain on your credit report for at least 14 years.
You won't be able to improve your credit score until after the bankruptcy has been discharged and all of your obligations have been fulfilled.
For more information about what affects your credit score? Check out this infographic.
How to Improve Your Credit Score After Filing For Bankruptcy
While you can't do anything about your credit score before the initial six years (or 14 years if this is not your first bankruptcy), you should absolutely take action once it has been discharged. Here are a few things you can do to improve your credit score following bankruptcy:
Pay your bills on time. Perhaps the most important thing you should do to improve your credit score is to make sure that all your bills are paid on time. Missing bill payments versus paying them on time has the biggest influence on your credit score, so make sure you're diligent about bill payments.
Review your credit report. Go over your credit report (which you can get for free from one of the major credit bureaus once a year) and make sure it's free of errors. If you find any mistakes, have them reported and rectified, as they could be artificially pulling your score down.
Be responsible with your spending. Now is probably not the best time to let your spending get out of control. Make sure to keep your spending in check so you don't pile on more debt, which may have contributed to your woes before you filed for bankruptcy.
Save your money. Instead of spending your money, save it. Having a cash reserve to fall back on can really come in handy when big expenses creep up. This will give you a financial cushion to rely on rather than having to take out a loan to cover a pressing expense.
Apply for a secured credit card. While it might be difficult to get approved for new loans or credit with a bad credit score because of bankruptcy, a secured credit card should be relatively easy to get approved for. Having a secured credit card and using it responsibly can actually help you improve your credit score and even rebuild it from the ground up.
What Kind of Debt Can Bankruptcy Resolve?
Not all types of debt can necessarily be dealt with through bankruptcy. More specifically, bankruptcy in Ottawa only discharges unsecured debts, including credit card debt. Secured debts, however, cannot usually be dealt with through bankruptcy. The collateral that secured debt comes with will often become the property of the creditor if you can't pay your debt.
For instance, if your home (a collateralized asset) is worth more than what you still owe on your mortgage, then much of the remaining equity may have to be surrendered, though not necessarily all of it.
Debts that bankruptcy can resolve include:
Credit card debt

Payday loans

Unsecured personal loans

Unsecured lines of credit

Medical bills

Taxes in arrears

Unpaid utility bills

Unpaid insurance premiums
Debts that may remain even after bankruptcy include:
Secured debt, such as mortgages

Fines

Child and/or spousal support

Court-awarded damages

Student loans under 10 years old

Debts from theft or fraud
Do you know the difference between secured and unsecured debt? Find out here.
How Much Does it Cost to File for Bankruptcy in Ottawa?
Anyone considering filing for bankruptcy in Ottawa should know that the process isn't free. There is a cost associated with filing for bankruptcy, and the amount paid will depend on a number of factors, such as the following:
Base contribution

. Your base contribution is mandatory and covers the administrative costs required to handle your estate. Generally speaking, you can pay anywhere around the $200 mark for this fee.

Surplus income

. Your monthly income will be reviewed on a regular basis. If it goes over a certain limit, any excess will be classified as

surplus income

, which will have to be paid out.

Assets given up

. The value of any assets that you end up having to surrender will be factored into the equation.
Alternatives to Bankruptcy
Bankruptcy in Ottawa is the last resort because of the impact it has on your credit and financial health, and should only be opted for after all other options have been considered. Before you file for bankruptcy, make sure you've looked at other alternatives, including the following:
Debt consolidation loan – If you have many different loans with high interest rates, they can not only be tough to manage but difficult to pay down.
A debt consolidation loan can replace all those loans and make your debt more affordable and easier to manage. With a debt consolidation loan, you would take out a bigger loan at a lower interest rate compared to the highest-rate debt on the books. The funds from the larger loan can then be used to pay off all other eligible debt.
Debt settlement program – With this option, you would work with a debt settlement company that will negotiate with your creditors to establish an agreement whereby you pay less than what you initially owe, or reduce the interest rate, or both. With this arrangement, your debt will be considered "settled" rather than "paid," which could still have a negative effect on your credit score.
Consumer Proposal – If the above two options aren't viable, a consumer proposal may be considered. With this option, a Licensed Insolvency Trustee will help you draft and submit a written proposal to your creditors to have the majority of your debt forgiven in exchange for paying a smaller amount toward the debt that you still owe. Again, this will also impact your credit score, though not as much as bankruptcy would.
Video: Personal Bankruptcy Explained
How Does Bankruptcy Differ From a Consumer Proposal?
While both bankruptcy and consumer proposals are meant to help alleviate your debt, they're different in certain ways:
Assets – As already mentioned, bankruptcy will involve you losing many of your valuable assets. But with a consumer proposal, your assets don't have to be surrendered.
Cost – The cost associated with a consumer proposal simply involves your monthly payments made to the Licensed Insolvency Trustee until the agreed-upon debt amount is repaid. On the other hand, bankruptcy costs can fluctuate depending on your income.
Credit score – While both bankruptcy and consumer proposals will have a negative effect on your credit score, bankruptcy's impact will be more significant.
For more information about filing a consumer proposal, take a look at this.
Is Bankruptcy Your Only Option?
If you're drowning in debt, are unable to keep up with your payments, and have looked into all other alternatives, then bankruptcy may be your last resort. If you're certain that bankruptcy is the next logical step, Loans Canada can help. We'll connect you to a Licensed Insolvency Trustee to help you determine if this is the right step for you to finally eliminate your mounting debt.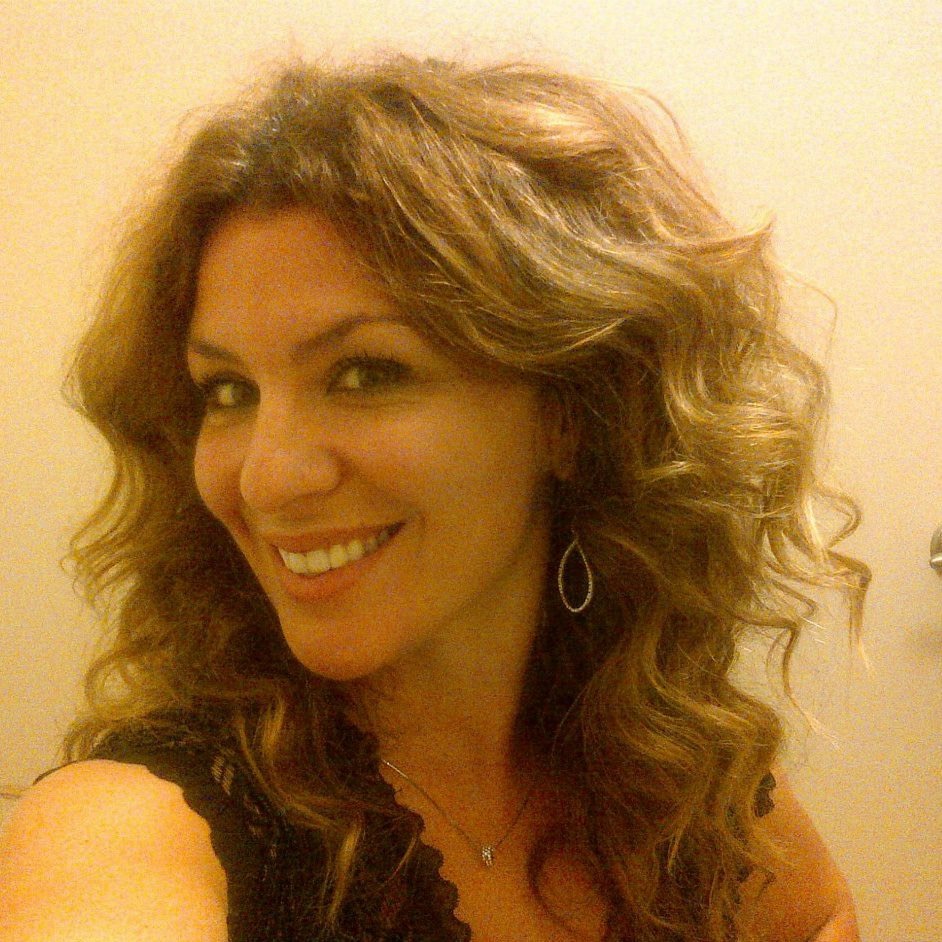 Posted by
Lisa Rennie
Lisa has been working as a freelance writer for more than a decade, creating unique content that helps to educate Canadian consumers. She specializes ...