What Happens to My Debt if I File a Consumer Proposal?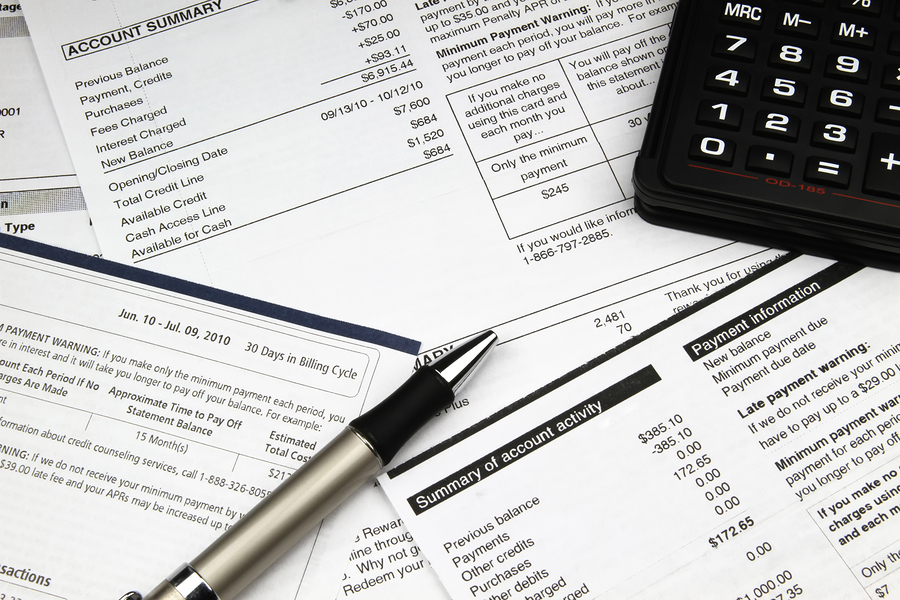 Some people can handle their debts on their own. However, others struggle to stay afloat. Whether their debts are too high, their income is too low, or a variety of other factors, some people need assistance when it comes to tackling their debts. While budgeting and credit counselling can help people who are in the early stages of debt, they often aren't enough for those who are in serious debt trouble.
These people will likely need to speak with a Licensed Insolvency Trustee to see what options are available to them. You may have heard about declaring bankruptcy as a last resort for your debt issues. However, another option that you should consider is a consumer proposal. In this article, we will take a closer look at what a consumer proposal is, what happens to your debt during a consumer proposal and more.
What is a Consumer Proposal?
Before going any further into the topic, it is important for everyone to understand what a consumer proposal is. A consumer proposal is an agreement with your creditors that is created by a Licensed Insolvency Trustee.
With a consumer proposal, you are essentially agreeing to pay back a percentage of what you actually owe and asking to have the rest forgiven. It is a legally binding agreement that will provide you with protection from debt collectors, who can be a nightmare to deal with.
Trying to stop collection harassment in Canada? Click here.
What Are the Qualifications For a Consumer Proposal?
While that all sounds great, not everyone can file a consumer proposal. There are a few different qualifications you must meet. So, before you apply, ensure that you meet all the following qualifications. They are:
You have

debts

that are over $5,000 but no more than $250,000, not including your mortgage

You make enough money to afford your payments each and every month

You simply cannot afford to pay back every creditor in full, including interest

You can't secure a

debt consolidation loan

, as your debts are too high

You don't want to declare bankruptcy
If you check off these qualifications, you are able to apply for a consumer proposal.
Want to pay off your consumer proposal and start building credit faster?
What Are the Benefits of a Consumer Proposal?
So, why do some people decide to go with a consumer proposal instead of a bankruptcy? Well, there are many benefits that come along with filing a consumer proposal. These include:
Surplus income

isn't something you need to worry about, as it is with a bankruptcy

Your

assets

will not be seized

Your payments will never change or increase, even if you get a higher income. The agreed amount is what you will be responsible for paying, nothing more

The negative impact on your

credit report

and

credit score

will not be as severe, compared to bankruptcy. A consumer proposal will usually lead to an R7 credit rating, whereas a bankruptcy will lead to an R9

You only need to pay back a portion of your debts
If you had to resort to bankruptcy and need to rebuild your credit, read this.
What Happens to My Debt When I File a Consumer Proposal?
Now that you know what a consumer proposal is, how they work, and what their benefits are, what happens to your debt when you file one? What happens to debt during a bankruptcy is quite straightforward, as is the legal status. Consumer proposals, however, can be a bit trickier.
When you file a consumer proposal, you're asking your creditors to accept repayment of a certain percentage of the total amount you actually owe them, over an agreed amount of time. Throughout the proposal period, your debts still exist? They still exist at the credit reporting agencies (Equifax and TransUnion) and with the creditor that provided you're indebted to in the first place.
At the credit agencies, your debts will continue to show, not just throughout the proposal process itself, but also for 3 years after the completion of your consumer proposal. You need to prove that the proposal was successfully completed to have the debts discharged and completely removed from your credit report.
How else does a consumer proposal affect your credit? Find out here.
Once you file your proposal, your creditor can no longer reach out to you to make payments. However, the debts don't just disappear. Your creditors will receive payment from your proposal administrator. The amount will depend on the specifications of the proposal. You need to be sure to finish all your duties within the proposal, or else you will be right back where you started.
So, while you will not be making payment directly toward these debts during your consumer proposal, they are still active. They won't disappear until after the consumer proposal and all your duties are completed.
Other Occurrences
Here are a few other things that will occur when you file a consumer proposal:
The

wage garnishment

that might be affecting you will cease immediately

Interest will stop accumulating

Collection companies and creditors will no longer be legally allowed to contact you for payment

You are not in jeopardy of losing your home or other assets, like you might when you file for bankruptcy
Final Thoughts
In conclusion, we hope this article has helped you better understand consumer proposals, including what happens to your debts when you file for one. Consumer proposals should always be considered before you start thinking about filing for bankruptcy, as they are an option that is far less extreme. However, as always, you should be sure to speak to a Licensed Insolvency Trustee before making any decisions about which debt relief option you will go with.
Posted by
Kale Havervold
in
Debt
After dipping his toes into freelance writing while still enrolled in school, Kale decided to pursue freelance writing as his career after earning his Bachelors degree from the University of Regina. In his six-year career as a professional writer, Ka...
---