Repairing your Credit after Bankruptcy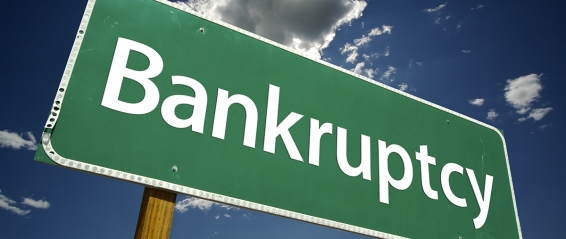 Not having enough income to meet personal bills and living expenses is extremely troubling in this economy. Adults who have never faced the possibility of not having anywhere to live or losing their transportation are difficult to talk to regarding financial troubles. Most people do not have wealthy family members to receive large loans from in their time of need. After the bankruptcy is finalized it is difficult to deal with the realization of a low credit rating. Less than perfect credit ratings can affect the type of rental home that is approved and if an application will be approved for a personal loan or a new car. Moreover, many employers check the credit score before extending a permanent job offer for an hourly or salaried position.
Take time to request a copy of the credit report from the major credit bureaus. This can be done online or by telephone with Transunion and Equifax. Budget conscious requesters can receive a detailed report for no charge once each year. This report will not list the personal credit rating. Instead it will list all the positive and negative entries. If the current credit rating is desired a minimal fee will be charged before the score is released.
Scheduling time to go through the credit reports once they are received is important. Highlight all information that is not completely accurate. Names that are misspelled, incorrect account name, or a wrong address are all considered inaccurate. All inaccuracies must be taken off the credit report. Dispute all entries that are not accurate immediately to start improving personal credit. Any tangible proof that shows the information is not correct can be mailed into the credit bureau. Examples of items to send in are banking statements, check stubs, money order receipts, and bills that show the amount that was paid.
Keeping more money on hand is essential after coming out of a bankruptcy. The need to receive a new loan will occur at some point. Having cash that will cover a large down payment is one way to sway lenders and get them to agree to an approval even though there is a recent bankruptcy. Start thinking long-term about ways to have more cash on hand. Many people have gone into deep debt because they were not earning enough money. If there is a deep deficit in the amount of money that is earned consider small things that can be done to earn more. This could be by working additional hours at work, applying for a second job, starting a side business, or cutting back on household expenses. Keeping track of all money that enters the household is important. Knowing how the money was spent is the best way to clearly identify personal spending habits. Most people are surprised when they start to clearly see which areas of their budget are being negatively affected. Changing a few buying patterns ins one way to always have more cash on hand that does not involve taking up any additional jobs. Paying attention to local sales for groceries and household items is one way to save on weekly expenses. Purchasing coupons online for products that are actually purchased from coupon clipping services is one way to save a consistent amount of money with each shopping trip. Using cash for gas, groceries, and meals eaten outside of the house is one way to always stay within the budget.
Schedule time each month to double-check the current household bills. Paying for all installment loans, credit cards, and utilities on or before their due date is one way to improve personal credit. No matter how small or routine the bill is it must be paid for promptly. Putting some bills on automatic withdrawal from a checking account or a debit card near employer pay dates is one way to feel confident that bills are getting paid. Viewing the bill prior to the date it is scheduled to draft the account is one way to catch discrepancies in the bills set up for auto payments. Keeping at least one credit card is one way to improve personal credit and be prepared for financial emergencies. It is challenging to rent a car or pay for certain items on-line without using a credit card. Applying for a secured credit card does involve leaving a deposit to activate the credit card. This deposit helps to offset the lenders liability and helps reestablish personal credit each time the card is used and the payments are made on time.
Gather all outstanding bills and calculate them to see the total amount tha is still owed. Many people do use debt consolidation loans to make the repayment easier. This is simply a loan that pays for all the past due debt. One single monthly payment is used to cover the costs of the loans. This is one way to have less stress around bills that could not be included within the bankruptcy.
Repairing your credit after a bankruptcy does take time and will involve doing different actions. Cash is essential for all situations where an approval could be denied. Finding ways to earn more money and spend less on expenses that are flexible is one way to move closer to a better financial condition. Use these tips when improving personal credit after filing for bankruptcy.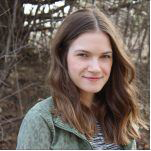 Posted by
Caitlin Wood
in
Bankruptcy
Caitlin graduated from Dawson College in 2009 and completed her Art History degree from Concordia University in 2013. She started working as a freelance writer for Loans Canada right after University, eventually working her way up to Chief Content Ed...
---