Steps To Guide You When You Refinance Your Rental Property Mortgage
A rental property ensures a steady flow of cash to the owner or the real estate investor. However, you may want to opt for a mortgage refinance on your rental property, to take advantage of the low rates in the market. You can also refinance to change from an adjustable rate mortgage to a fixed rate one. A mortgage refinance can also be done to make use of the equity that you might have built up over time. Several such reasons might prompt you to refinance your existing mortgage on rental property. Read along to know how to refinance a rental property mortgage loan.
Steps To Refinance a Rental Property Mortgage
The following steps will be able to guide you, if you intend to change the loan terms on your rental property mortgage through a mortgage refinance:
Identify the purpose – First you'll need to find out about the purpose behind a refinance for the rental property mortgage. You can go for a conventional mortgage refinance to change the existing loan terms, or can even opt for cash out refinance. Cash out refinance takes note of your home equity and allows you to take out a larger loan amount. You can make use of the surplus money to repair your rental property or pay taxes for it.
Repair your credit – Order your credit reports from the credit bureaus, and check your credit ratings. You need to have a credit score of around 620 or more, if you want to refinance your rental property mortgage. You'll need to repair your credit, if you have poor credit ratings.
Determine the loan-to-value ratio – You'll need to have a low loan-to-value ratio for your existing mortgage on rental property, if you want to refinance it.
Compare refinance rates – You can find out about the current mortgage refinance rates online. Choose only after comparing the rate quotes by different lenders.
Count in all the costs – Before you opt for a mortgage refinance on your rental property, calculate the total costs on it. The home appraisal costs more for a rental property. Count in the closing costs as well, to see whether or not the refinance will actually be a profitable option for you.
Fannie Mae and Freddie Mac, both allow the rental property owners to refinance. You'll need to provide detailed information about your rental property, to your lender when you go for a mortgage refinance.
★
☆
☆
☆
☆
Rating of 1/5 based on 1 vote.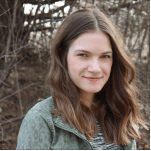 Posted by
Caitlin Wood
in
Posts
Caitlin graduated from Dawson College in 2009 and completed her Art History degree from Concordia University in 2013. She started working as a freelance writer for Loans Canada right after University, eventually working her way up to Chief Content Editor. Her work has led to a large expansion of the company's content department and she manages a staff of talented writers who are passionate about educating Canadian consumers about credit, debt, and all things personal finance. With over five ...
---