10 Reasons Against Co-Signing For a Loan
Helping out a friend or family member by co-signing a loan might seem like a great idea but what most people don't know is that the quite often, co-signers will have to pay the loan in full themselves. The problem is people don't really understand what co-signing a loan entails.
When a friend or family member is unable to qualify for a loan because of their bad credit history they ask you to co-sign for their loan and promise to make all the payments by themselves on time. You, who has good credit and is easily able to qualify for a loan says yes to help them out. Here's what co-signing a loan really means and all the important information that you need to know.
Most people believe that the two people who co-sign for the loan are simply responsible for half of the loan amount, this is wrong; each person is responsible for 100% of the loan.
Co-signing a loan is exactly the same as signing for your own loan.
If your friend or family member is unable to make the payments themselves then you, as the co-signer, must make them.
If no one makes the payments then both of your credit scores will be negatively impacted.
There is a reason why your friend was unable to get a loan on their own. Simply put, they cannot afford it.
Still thinking about co-signing a loan for a friend or family member? Read our top 10 reasons why it's a bad idea to co-sign a loan.
1. Your risk is the same as the other signer but your reward is zero.
This is the most obvious reason why co-signing for a loan, a car or even a mortgage is not a good idea. There is no benefit to you at all, you won't get to drive the car or live in the house but you're definitely responsible for the payments. If the person you're co-signing for is unable to make a payment then it is completely up to you to make the payment.
2. Legally you will be held responsible if the payments stop being made.
Here's the deal, if you co-sign a loan with someone you are technically the only reason they are able to get the loan. Your good credit score and history is why your friend or family member with a bad credit score and history is able to get a loan.
If the payments stop being made then the person with the good credit, which is you, will be held legally responsible because you are more likely to be able to pay off the debt.
3. Don't co-sign just to make someone happy.
Yes deciding to help out a friend or family member, by co-signing a loan, will make them happy and you'll feel like you've done a good deed until you start to regret what you've done. The satisfaction won't last for long, especially if your friend stops making payments because in reality don't care about the negative effect it will have on your credit score.
4. You will ruin a relationship.
Because you are now financially and legally responsible for someone else's loan you'll probably want to start checking up on your friend to see if they are in fact making the payments on time, this could cause some tension in your relationship. If the other signer thinks that you don't believe they can make their payments on time then there could be some issues.
Personal relationships and money don't mix very well; keep that in mind if you're thinking about co-signing a loan with a friend or family member.
5. You will be 100% accountable for the entire loan.
If no payments are being made then the lender can and probably will come after you, because you're the reason why a person with bad credit was able to get a loan in the first place, for the entire balance. You won't be able to simply pay "your half" of the loan; you'll have to pay the whole amount.
6. Tax consequences are a possibility.
If you settle the loan, instead of paying it, because the other signer is unable to make the payments there could be tax consequences.
Furthermore, settling a loan negatively affects your credit score and will show up on your credit report.
7. You could be rejected for a loan you need in the future.
Co-signing a loan now could make it impossible for you to get a loan if and when you need one. Think about your future carefully before you decided to co-sign a loan. You might not think you'll need a loan in the near or even distant future but you never really know and you don't want to be rejected if the time comes.
8. You will have to make the payments.
Prepare yourself to make the payments no matter what. Since you have taken on the responsibility of being a co-signer you need to protect yourself and your credit score. Put aside some money just in case the other signer defaults and be prepared for the worst.
9. Counter suing may be your only option.
You may have to sue the primary signer in order to get them to help you pay off the unpaid loan. Obviously, legal action is a last resort but it is a possibility, one that you might not want to have to deal with. There are endless issues with trying to sue someone for a co-signed unpaid loan, and in the end, you might have to pay for the whole loan anyway.
10. You will have to keep track of the payments.
Even if your friend or family member swears up and down every month that they are making the payments, you will still need to check for yourself. Simply putting it to the back of your mind and not checking up on them every month will not be an option. You will have to treat it like all of your other monthly bills and stay organized and on top of it.
Wanting to help out a friend or family member is never a bad idea but when they ask you to put your financial life on the line because they have created a bad credit score for themselves you should think carefully about the consequences. The reason your friend needs you to co-sign for their loan is because they have been rejected and shouldn't be getting one in the first place. If you can't afford to make payments on another loan then you shouldn't be co-signing for one.
---
★
★
★
★
★
Rating of 5/5 based on 2 votes.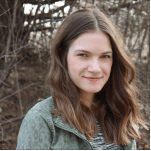 Posted by
Caitlin Wood
in
Loans
Caitlin graduated from Dawson College in 2009 and completed her Art History degree from Concordia University in 2013. She started working as a freelance writer for Loans Canada right after University, eventually working her way up to Chief Content Editor. Her work has led to a large expansion of the company's content department and she manages a staff of talented writers who are passionate about educating Canadian consumers about credit, debt, and all things personal finance. With over five ...
---