Canadian Loan Landscape Part 1: Unsecured Loans
There are a ton of lending options available to Canadians. Options range from mortgage loans to car loans, credit cards and even payday loans. There's a lot out there. The question is, if you are looking specifically for an unsecured loan, what are your options?
The unsecured personal market in Canada was traditionally held by Wells Fargo and Citifinancial, for the most part. Wells Fargo exited the Canadian market in 2010 and sold its non-mortgage loan portfolio (or in other words, its personal loan portfolio) to DBGS Anthem LP (we wrote about that previously here).
Since then Citifinancial held a strong position in the market, and we have seen an explosive growth in the payday loan sector. The important distinction to make here is that a lender such as Citifinancial offers installment loans with longer, more affordable terms, whereas payday lenders typically offer short term loans with high fees. Also worth noting is that payday loan fees, if amortized over an entire year, actually result in interest rates upwards of 400%. The rise of payday lenders has resulted in what many call the "payday loan cycle" or the "payday loan trap". An example of the a payday loan trap is when you need a cash advance on your pay check once, but can't pay it back in time and so you obtain a second payday loan to pay back the first. This results in an endless cycle that's very difficult to break if you cannot obtain a larger loan to consolidate this debt. The other problem is that missed payments can hurt your credit score, and if you cannot obtain other financing to consolidate your debt quickly enough your credit score might take so hard a hit that you may never actually be able to break out of this cycle and will have to look into other options including debt reduction programs, consumer proposals and even bankruptcy.
A few companies have taken notice of this turn of events and have taken the necessary steps to participate in this sector. Citifinancial still remains in the game, though they are typically a good credit lender (an A-lender). On the flip side, a few alternative lending sources, including Loans Canada's lending partners, have established themselves as personal loan lenders focused on either pulling Canadians out of the payday loan cycle or helping them avoid it altogether.
Now, besides the institutions named above, most Canadian cities are home to various small time lenders. Of course, they are scattered and their lending guidelines differ from region to region but unsecured lending solutions do exist. Now, let's look at other options:
If You Have Bad Credit…
If your credit score is low then there are a lot of options for you. Here's a break down:
1. Secured Credit Cards
Secured credit cards are a great way to satisfy short term cash demands specially because they card is secured against your initial deposit and thus the lender is ready to give you credit, risk free. Approval is quick and easy, so long as you have the deposit available.
2. Secured Loans
Although we will leave this discussion for part 2 of the Canadian Loan Landscape series, know that it is easy to find financing via vehicle title loans, second mortgages and even pawn loans.
If You Have Good Credit…
If you have a good credit score some of the options available to you include credit cards and personal lines of credit. Credit cards are straight forward enough to understand: you apply for a credit for X amount of credit and so long as you make your payments on time then you're in business. On the other hand, personal lines of credit are typically offered to individuals that both have good credit scores and are great customers at their banks. In fact banks often call individuals who aren't even looking for a personal line of credit and offer it to them as these customers are perceived to be financially responsible and thus present a low risk to the financial institution. In simpler terms, these individuals are pre-qualified and benefit from great lending rates.
On the same token, if you seek a personal line of credit on your own the same rules apply: banks want you to be employed, have good credit and show financial responsibility. Not being pre-qualified obviously does not mean that you do not qualify, but keep in mind that banks have very narrow qualification constraints for customers. Banks hate risk, most of the lending they do is secured against assets such as property or vehicles. Unfortunately if your financial profile isn't as strong as it could be you may face a rejection, in which case you will have to find the financing you require from a private lending institution or a credit card.
In Conclusion
Loans Canada has positioned itself very strongly in the lending sector and so no matter what you are looking for, we can help. If you seek any form of financing, do not hesitate to contact us.
Stay tuned for part 2 of our series, focusing on secured lending solutions!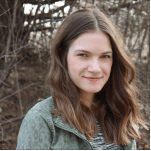 Posted by
Caitlin Wood
in
Loan landscape
Caitlin graduated from Dawson College in 2009 and completed her Art History degree from Concordia University in 2013. She started working as a freelance writer for Loans Canada right after University, eventually working her way up to Chief Content Editor. Her work has led to a large expansion of the company's content department and she manages a staff of talented writers who are passionate about educating Canadian consumers about credit, debt, and all things personal finance. With over five ...
---