Understanding Debt Consolidation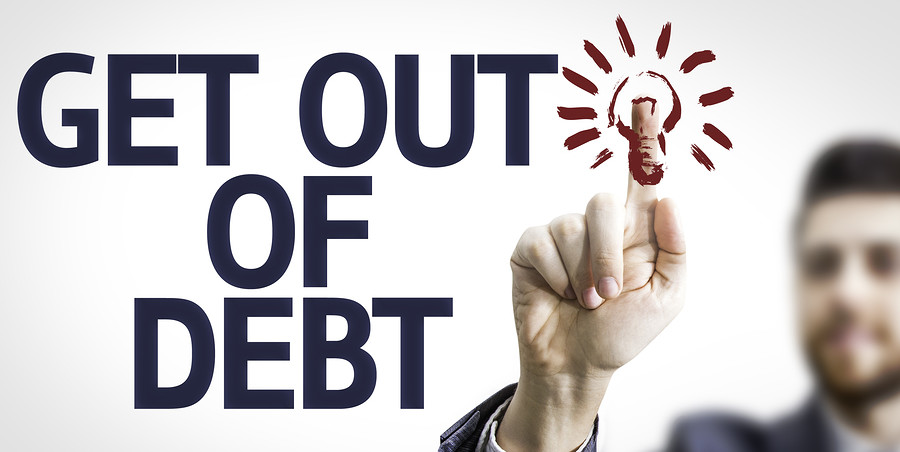 Too much unsecured debt can and will ruin your financial future while at the same time cause serious stress in your life right now. When you take on too much debt and use your credit cards far too often your bills will become too much for you to handle. Eventually, no matter how much you juggle your money around and no matter how many favours you ask for you'll be unable to make ends meets. The money you bring home from your job will no longer cover all your daily living expenses and your bills.
Unfortunately this scenario is far too common among Canadian families, out of control unsecured debt is one of the main reasons the average family struggles on a day to day basis to stay afloat. In Canada the average debt-to-income ratio is 164%, this means that for every 1$ a Canadian family brings home they also owe $1.64. If this is your reality or you feel like you might be heading in this direction you need to take action today. Debt consolidation can help you get out of your debt hole and teach you to handle your money better so that you won't end up in the same situation ever again. Here's everything you need to know about debt consolidation.
How Debt Consolidation Can Work For You
Debt consolidation helps people who have lost control of their finances because of extreme unsecured debt. When you're unable to pay all your bills because your debt payments have become so large, debt consolidation can give you the help and relief you need. Debt consolidation works by combining your multiple debts in one low monthly payment. The goal is to get a lower interest rate so that your debt accumulates slower and you're monthly payments will make a bigger dent in your actual debt.
There are several different types of debt consolidation available to choose from. If you're currently thinking about consolidation your debt then you should have a good understanding of what options are available before you make your final choice.
Credit card balance transfer: If you want to try to consolidate your debt on your own then you might want to consider a credit card balance transfer. This is not the best option as you'll need to qualify for a new credit card with a lower interest rate and one with few if any fees for balance transfers. If you can get a new credit card with these two features then you can transfer your current debt to your new credit card. This way you're debt won't increase so quickly because of high interest rates so you'll have a better chance at becoming debt free.
Unsecured debt consolidation loan:If you have a significant amount of debt but still want to handle it on your own then you can get an unsecured debt consolidation loan from a bank or a private lender. Typically these types of loan have lower interest rates than high interest credit cards. You can use your loan money to pay off all your other debts, and then you'll only have to worry about making one payment.
Home equity loan:If you own a home then this might be a good option for you. A home equity loan is like a secured debt consolidation loan; generally speaking it works in the same way as an unsecured debt consolidation loan. The difference is with a home equity loan your home is used as collateral, this is why it's a secured loan. This type of loan should be a last resort as it will put your home at risk.
Debt management program: For those that feel like they need some extra help tackling their debts, there are debt management programs. You'll sit down with a professional credit counselor who will negotiate on your behalf with your creditors. You'll make affordable monthly payments to your counselor who will then distribute it to your creditors.
When Should You Consolidate Your Debt?
Choosing to consolidate your debt is a big decision, that's why it's important to know exactly what's going on with your finances; here are a few steps you should take before you make any final decisions.
First you need to identify the cause of your increasing debts.
Take a look at your debt to income ratio, this is the ratio between how much debt you have and how much money you bringing in.
Don't forget to also take into account the ratio between your monthly income and your monthly credit card bills.
Once you've determined what the main source of your debt is you need to figure out the best course of action to get your finances back on track.
First determine how long it will take you to pay off your debts if you continue to only make the minimum monthly payment.
Now try to create a budget that will allow you to both pay for your daily necessities and make debt payments that are more than the minimum required.
If you are unable to create a budget that works then you probably need to consider debt consolidation as an option.
If you determine that debt consolidation is your best bet you should act quickly as the soon you get back on track the sooner you'll be debt free.
Start Today!
Debt can continue to accumulate quickly so it's important that you act just as fast. If you're considering debt consolidation as an option but feel like you need more information, check out one of these articles. They should provide you with all the additional information you need to make the best choice for you and your financial situation.
Related Articles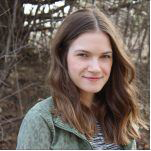 Posted by
Caitlin Wood
in
Debt
Caitlin graduated from Dawson College in 2009 and completed her Art History degree from Concordia University in 2013. She started working as a freelance writer for Loans Canada right after University, eventually working her way up to Chief Content Ed...
---