How Long Does it Take For a Consumer Proposal to be Accepted or Rejected?
Consumer proposals are Canada's number one alternative to bankruptcy, they can and will allow those who are experiencing serious debt problems repay a portion of the money they owe, work toward being debt free and finally get back on track.
A consumer proposal offers relief for those who are unable to fully repay the debts they have accumulated. More often than not in these types of situations time is important, therefore let's take a look at how long you'll typically need to wait before your proposal is either accepted or rejected.
How to Get Started
Before a consumer proposal is accepted or rejected there is of course a process that must be completed.
Find a License Insolvency Trustee in your area.
Set up a free initial assessment.
Meet with your LIT to discuss your current debt issues and overall financial situation.
Make an informed decision, with the help of your LIT, about which debt relief option is best suited for you.
If a consumer proposal is the best option for you, your LIT will create a proposal and send it to your creditors.
Want to pay off your consumer proposal and start building credit faster?
Time to Wait
Once your LIT files your consumer proposal your creditors are legally given 45 calendar days to respond with their votes. There are several ways that your creditors can vote:
They can accept your consumer proposal
They can reject your consumer proposal
They can accept your consumer proposal on the grounds that you will meet certain additional terms
They can submit a proof claim but decide not to vote either way
They can simply ignore your consumer proposal and decide not to vote either way
Your Licensed Insolvency Trustee is an officer of the court therefore they must remain impartial and cannot try to persuade your creditors in any way.
Concerned about how a consumer proposal will affect your credit? Check out this article.  
Once The Votes Are in
After the 45 day voting period, your LIT will count the votes and determine whether or not your consumer proposal has been accepted or rejected. This may seem counterintuitive but you LIT actually looks at the percentage of your creditors who voted to reject your proposal as opposed to the percentage who voted to accept it. For your consumer proposal to be deemed accepted you can't receive a majority of votes to reject your offer.
If the process wasn't confusing enough already, if you receive a vote that is 25% to either reject or change the terms of your proposal and your creditors ask for a meeting, your LIT must set up what is called a First Meeting of Creditors.
This meeting is meant to facilitate an agreement between you and the majority of your creditors. As everyone's situation is different, your LIT will provide you with all the information and advice you'll need to make sure the meeting goes as smoothly as possible. Simply put you can either choose to change your proposal so that more of your creditors will accept it or you can choose to keep it the same and allow it to be rejected.
Keep in mind that if your consumer proposal is rejected you'll more than likely need to file for bankruptcy to deal with your debt.
Choosing a Consumer Proposal
Choosing to file a consume proposal is a serious decision one that will affect your financial life for years to come, but for those in need, it is a great financial tool that can help you deal with and eliminate year's worth of debt. Finding an experienced and professional Licensed Insolvency Trustee to work with is the first and one of the most important steps you should take. If you're currently looking for a LIT in your area we can help. Give us a call today.
---
★
★
★
★
★
Rating of 5/5 based on 2 votes.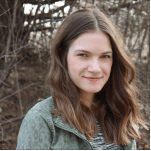 Posted by
Caitlin Wood
in
Debt
Caitlin graduated from Dawson College in 2009 and completed her Art History degree from Concordia University in 2013. She started working as a freelance writer for Loans Canada right after University, eventually working her way up to Chief Content Editor. Her work has led to a large expansion of the company's content department and she manages a staff of talented writers who are passionate about educating Canadian consumers about credit, debt, and all things personal finance. With over five ...
---