Handling Debt Through Tough Times
Are you having trouble managing your debts? Have your financial obligations sunk you into an endless abyss of debts and you are wondering how you will get yourself out? Well, you do not have to worry yourself sick about it. Anybody can find themselves in a similar situation. The good news is that, like everything else in life, bankruptcy and debts are not permanent situations. This is because there are various strategies that you can implement to manage debt through the tough toughs and get back on your feet. These include:
Prioritize your needs
You should prioritize essential needs over the non-essentials. The non-essentials are items that an individual can afford to live without. It is imperative that money is allocated to expenses that are important for survival and are unavoidable. This will enable proper management of your available funds and allow you to use any surplus income to pay off your debts. Revising surplus expenditure enables you to identify aspects of your lifestyle that contributing to the debt or the strain on your finances.
Set emergency funds aside
Its good practice to set aside some savings to act as a cushion should you ever experience financial challenges. At times, budgeting and reduction of expenditure are not enough to accommodate increasing monetary obligations. You also need to consider the possibility of a financial emergency, either because of tough economic times or because of a job lose. Planning ahead for such catastrophes will soften the blow once the crisis hits. Saving money as a precaution will enable an individual weather the financial storm in a much more comprehensive manner. Instead of looking for a bail out from a financial institution, you can simply access your emergency fund.
Optimize current financial resource
There are ways you can also bolster your financial strength during challenging economic times. You can decide to optimize your current employment opportunity. Keeping a focused and engaged attitude at work indicates an individual who has the business's best interest at heart. Employers take notice of individual who contribute to the success of the company. This could potentially put you in line for bonuses, salary increments, and even promotions.
Revise insurance policy
Revising your insurance policy is also a vital step in the proper management of debt levels in a challenging financial environment. You need to make sure not to get over insured or underinsured. The objective of proper insurance practice is getting the needed coverage for the best possible rate in the market. Ensure that your deductibles are at the most comfortable and affordable amount ensuring that you are getting the coverage you need for all the essentials.
Debt management plans
A solution your credit advisor would probably forward in a critical financial situation is a Debt Management Plan. Note that DMPs are not practical to all scenarios. You should make sure your credit advisor has thoroughly combed through your financial situation before deciding that a DMP is the best option for you. It involves depositing money with a credit-managing company, which pays your debts on your behalf based on a schedule you agree on with your credit advisor and creditors. It is likely for the latter to agree on waiving certain fees or lower rates. It is good practice to check with your creditors that they have in fact accepted the concessions your credit managing company has proposed to you.
Reduce expenses
If you realize that there are some expenditure that you are not utilizing fully, you can always cut back on them. These include expenses such as mobile phone plans and premium cable packages.
There are much more intelligent ways of managing debt than the typical budgeting and expenditure reduction practices. These may stabilize the financial complications, but do not improve it. Active, aggressive solutions such as optimizing financial resources and seeking credit council do not only provide a smart means of managing debt but improves your credit capability as well. It is important to be knowledgeable about the way money behaves or can be managed in the financial environment. With proper information you should be able to come up with a reasonable budget, facilitate the revision of credit obligations and even plan for unexpected scenarios like emergencies. It will also go a long way to understanding the way the available credit management options work and facilitate proper financial money management in your daily life.
For more resources on debt and debt management, click here.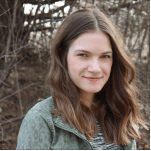 Posted by
Caitlin Wood
in
Debt
Caitlin graduated from Dawson College in 2009 and completed her Art History degree from Concordia University in 2013. She started working as a freelance writer for Loans Canada right after University, eventually working her way up to Chief Content Editor. Her work has led to a large expansion of the company's content department and she manages a staff of talented writers who are passionate about educating Canadian consumers about credit, debt, and all things personal finance. With over five ...
---