Which Debt Management Option is Right for You?
Debt, most of us have it and many of us need to learn how to manage it better. If your debt is out of control and you've finally promised yourself that this is the year you'll get your finances back on track, then we have you covered. We've put together a comprehensive and easy to follow infographic that details the debt management options that are available, to you, from Loans Canada. Answer the questions as honestly as possible and we'll lead you to the option that's best suited for your current debt situation: whether its debt settlement, a debt consolidation loan or a debt consolidation program.
Debt Settlement
Debt settlement is the best option for those who are completely overwhelmed by their current debt load, cannot afford to pay their full payments and have credit accounts in collections. With the help of our debt settlement specialists, your total amount of debt will be reduced.
Loans Canada is able to connect you with a debt settlement service provider if you are currently in one of the following situations:
If your debt has become too much and you cannot afford to make your payments anymore.
If your main concern is reducing your current total debt load.
If your pre-existing debt is getting in the way of your financial goals, Loans Canada may be able to help. Get in contact with us today to discuss our debt settlement services.
Debt Consolidation Loan
A debt consolidation loan is great for those whose debt load has become too difficult to handle but still have strong credit scores. We can help you obtain a debt consolidation loan that will not only lower your interest rate but also your monthly payments.
With a Loans Canada debt consolidation loan, you'll have the opportunity to:
Consolidate your debt through a personal loan.
Or, if you currently have equity in your home, work with a mortgage specialist who can help you consolidate your debt using the equity in your home.
If you're ready to take the first step towards tackling your high-interest debt, a debt consolidation loan obtained through Loans Canada might be exactly what you're looking for. Submit a request today to discuss your options.
Debt Consolidation Program
For those who feel like they need help getting their debt under control, a debt consolidation program is a great option. When you enter our debt consolidation program you'll work with a debt specialist who will negotiate with your creditors on your behalf. You'll still be required to pay all your debts back but you'll potentially be able to take advantage of lower rates and a smaller monthly payment.
The debt consolidation program is great for most applicants who need help with paying down their debts but is a particularly great option for those who are having trouble getting approved for a debt consolidation loan. Apply today to discuss how the debt consolidation program can work for you.
Start Today!
Now that you've been matched with one of our debt management options the next step is to submit a request to get in touch with a debt expert so you start your journey towards becoming debt free.
---
★
★
★
★
★
Rating of 5/5 based on 3 votes.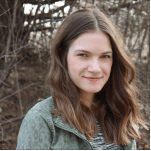 Posted by
Caitlin Wood
in
Debt
Caitlin graduated from Dawson College in 2009 and completed her Art History degree from Concordia University in 2013. She started working as a freelance writer for Loans Canada right after University, eventually working her way up to Chief Content Editor. Her work has led to a large expansion of the company's content department and she manages a staff of talented writers who are passionate about educating Canadian consumers about credit, debt, and all things personal finance. With over five ...
---