Increasing Your Credit Score Quickly
Like all things personal finance, you have complete control over your credit score and can make small or large changes to your financial habits to either negatively or positively affect it. If you have any type of credit account, this includes personal loans, student loans, mortgages and credit cards then you definitely have a credit score. A 3 digit number that tells any future lender, creditor, landlord or employer how financially responsible you are.
The question on everyone's mind always seems to be "how do I quickly increase my credit score by several hundred points?" The great news, it's completely possible and within a relativity short period of time for most people (typically less than a year, but again it depends on the issues you're facing). The not so great news for some, it's up to you to do all the leg work.
Keep reading for all the tips and trick you need to know if you're looking to increase your credit score as quickly as possible.
Eliminate too Many Small Balances
If you want to increase your credit score quickly you absolutely need to use credit cards, but having too many is not a good idea. Here's what you should do instead:
Gather up all your credit cards
Determine which ones have the lowest interest rates and the best benefits
Pay off all the ones that don't fit into the above category
Leave yourself 1 or2 of your best cards to use
Do not cancel your other cards, just don't use them
Make sure you use and then pay off the cards you've chosen to keep on a regular basis, do not max them out and do not make any late payments
Learn about the impact your credit cards have on your credit score.
Leave Old Debts That Are in Good Standing, on Your Report
Sometimes people think that having an old debt show up on your credit report is a bad thing or that is will hurt their credit score. This is actually wrong and basically the opposite of what you should be doing. Credit history is the most important contributing factor to your credit score. This means that the longer you've had credit accounts open, the better. And the longer the history you have of using credit responsibly, the better. An old debt that was paid off as agreed is great for your credit score.
Dispute Errors
If there is incorrect information, or credit errors on your credit report you should absolutely dispute them. The credit reporting agencies (Equifax and TransUnion in Canada) will more than likely correct any mistakes that you can prove are actually mistakes.
But what you shouldn't do is dispute a bad or negative item. This will not improve your credit score, but in fact could hurt it as it's not a good idea to have too many disputed items show up on your report.
Increase Your Credit Limit
It's very important that you steadily use your credit cards while you're trying to improve your credit score. But it's also very important that you keep your credit utilization to less than 30% of your available credit. So if you like charging all your expenses to your credit cards because of the convenience factor or because you have a great points plan, consider increasing your available credit. This way you can continue to charge all your expenses and you won't need to worry about using more than 30% of your total credit.
Keep in mind, if you don't trust yourself to not spend all of your new available credit you shouldn't increase your limit.
Pay Your Bills Twice a Month
If you're not interested in increasing your credit limit then you should try paying your bill twice a month. This way it won't look like your using up all your available credit every single month. Just make sure you make the first payment before the final day of your statement period. And always make sure you pay off your full balance before the due date.
Set up Automatic Payments
If your credit score is suffering because of past missed or late payments, you should consider setting up automatic payments for those debts that have fixed payments. This includes, but is not limited to:
Student loans
Personal loans
Mortgages
Car loans
This way you'll avoid having missed payments which can seriously hurt your credit score.
Get a Secured Credit Card
If your credit score is hindering you from being able to get approved for a new credit card, consider getting a secured credit card instead. Then use the secured card to pay for your weekly or monthly necessities like groceries and gas. Pay off the balance in full every month on time.
Click here for more information about the benefits of secured credit cards.
Request a Copy of Your Credit Report
Request a copy of your credit report from one of the credit reporting agencies (Equifax or TransUnion), then go through it line by line and analysis that's going on. If you've been working at improving your credit score for a while and aren't seeing any results consider seeking the help of a professional. Some cases may need a little extra personalized help.
Confused about how to read your credit report? Check out this article.
Need Help Improving Your Credit?
If you're looking for that extra boost to help build your credit, take a look at our credit rehab savings program (click here). You'll work to both build your savings and improve your overall credit.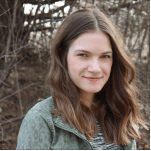 Posted by
Caitlin Wood
in
Credit
Caitlin graduated from Dawson College in 2009 and completed her Art History degree from Concordia University in 2013. She started working as a freelance writer for Loans Canada right after University, eventually working her way up to Chief Content Editor. Her work has led to a large expansion of the company's content department and she manages a staff of talented writers who are passionate about educating Canadian consumers about credit, debt, and all things personal finance. With over five ...
---