In 2016, the rate of bankruptcies in Prince Edward Island increased by over 10%, compared to previous years. While PEI's increase wasn't as high as other provinces, only two provinces, Quebec and Ontario, saw declines. As Canadian consumer debt continues to rise, it's no wonder people are feeling pressured by their finances.
Why Would I Consider Bankruptcy?
If you've ever carried a debt-load so high that you feel like you are drowning, you probably understand why someone might choose to declare bankruptcy. Sometimes, you make your payments faithfully, but you are never able to get ahead. In fact, you may even be sinking deeper into debt. Maybe you have bill collectors calling you regularly or you have creditors garnishing your wages. Maybe you've had a vehicle repossessed. You might even be afraid of losing your home.
Trying to get a car loan after a repossession? Read this.
People find themselves in financial messes for a variety of reasons:
Never learned financial responsibility

Faced one or more financial emergencies

Lost a job

Had an accident

Accumulated medical bills, etc.
No matter how your debt added up, if you're unable to pay it back on your own, bankruptcy may be the solution you need.
Are There Alternatives to Bankruptcy?
When it comes to getting help with overwhelming debt, you do have several options. When you seek help early, you will have more alternatives available to you. There are some avenues you might be able to explore before you consider declaring bankruptcy:
Click here to find out how a consumer proposal affects your credit.
What to Expect When Filing for Bankruptcy in PEI
Established bankruptcy procedures are similar across the country, but there are some exemptions that are specific to each province. This means PEI bankruptcies may differ slightly from those in other provinces.
Generally, if you owe more than $1,000 and you are unable to pay your debts, you have become insolvent. Usually, with a debt that low, you can explore other options, as discussed above. If your debts are higher or if those options won't work for you, and you have decided to declare bankruptcy, you will need to do the following:
Meet with a

Licensed Insolvency Trustee

or LIT (may also be called a Bankruptcy Trustee). These are government-regulated officials who will help you sort through your possible debt reduction options, guide you through the bankruptcy court proceedings, assist you in gathering and preparing the necessary documents, and work with you until your bankruptcy is discharged.

Attend

credit counselling

sessions to educate you on topics like

creating a budget

,

saving for the future

, and managing credit wisely. These sessions can help set you back on the right path after bankruptcy.

The LIT will set up a trust where your pooled finances, minus any provincial exemptions you may have, will be deposited and eventually distributed fairly amongst your creditors.

You will have regular meetings with your LIT and you will make regular payments to your trust account, until your bankruptcy is discharged, usually within nine months of your application.
To learn about the credit counselling process in Prince Edward Island, click here.
In the province of PEI, bankruptcy filers can keep a certain number of assets. These include:
An automobile, if the equity is less than $3,000. This means if your vehicle is valued at $6,000 but you still owe more than $3,000, you will likely be allowed to keep it.

Tools required for a trade or profession, up to $2,000

Livestock and farm equipment up to $5,000, for farmers

Agricultural seeds for land up to 100 acres

Food and household items valued at less than $2,000

Necessary food and clothing for a family

Necessary medical and health aides
As in other provinces, PEI bankruptcies allow debtors to keep Registered Retirement Savings Plans. In most cases, you will be required to surrender contributions you have made in the year prior to filing.
What are the Pros and Cons of Bankruptcy in PEI?
Obviously, there are benefits and drawbacks to choosing bankruptcy for debt reduction or elimination. Every person's experience will be different. Here are some things to consider before you make your decision:
Disadvantages
Some debt may remain. When you choose bankruptcy in PEI, most unsecured debt will be eliminated. However, you will still need to pay off your secured debt such as mortgages or car loans, child or spousal support after a divorce, student loans if you've been out of school less than seven years, and court fines.

You may lose some of your assets.

There are costs involved. You will need to pay fees that include payment for your insolvency trustee, credit counselling sessions, and payments to creditors until the bankruptcy is discharged. In most cases,

discharge

takes about 9 months.

You may feel greater emotions, increased stress and bankruptcy can impact relationships, going through the process.

You will see a negative impact on your credit score, which could not only influence lenders but could also affect decisions that landlords, employers, and insurance companies make concerning entering into a financial agreement with you. Bankruptcies stay on your credit report for 6-7 years, depending on the

Consumer Reporting Agency

(Equifax or TransUnion).
How long does information remain on your credit report? Read this for more information.
Advantages
The elimination of unsecured debts may make it easier to manage other financial obligations.

You can keep RRSPs (minus contributions you made in the year prior to bankruptcy).

You may experience a sense of relief and hope for the future.

You may see a positive impact on your emotions, level of stress, and relationships when your bankruptcy is discharged.

The process of bankruptcy and the accompanying credit counselling can lead to a better relationship with money and credit if you take the necessary steps.

It may take time, but you can build up your credit score again, maybe even faster after a bankruptcy.
Is it possible to file for bankruptcy online in Canada? Find out here.
Making a Choice
Filing for bankruptcy is a big deal. It is never a decision you should take lightly. When you sit down with an Insolvency Trustee, they will help you sort through the numbers along with your available options and assist you in choosing the best route for your situation.
Just know that although going through bankruptcy can be tough, but it isn't the end of the world. For many, it can be the start of a whole new world where money makes sense. When you learn to budget, spend wisely, save for emergencies and use credit sensibly, you can control your finances instead of having them control you. If you're interested in seeking the help you need to file for bankruptcy, Loans Canada can help.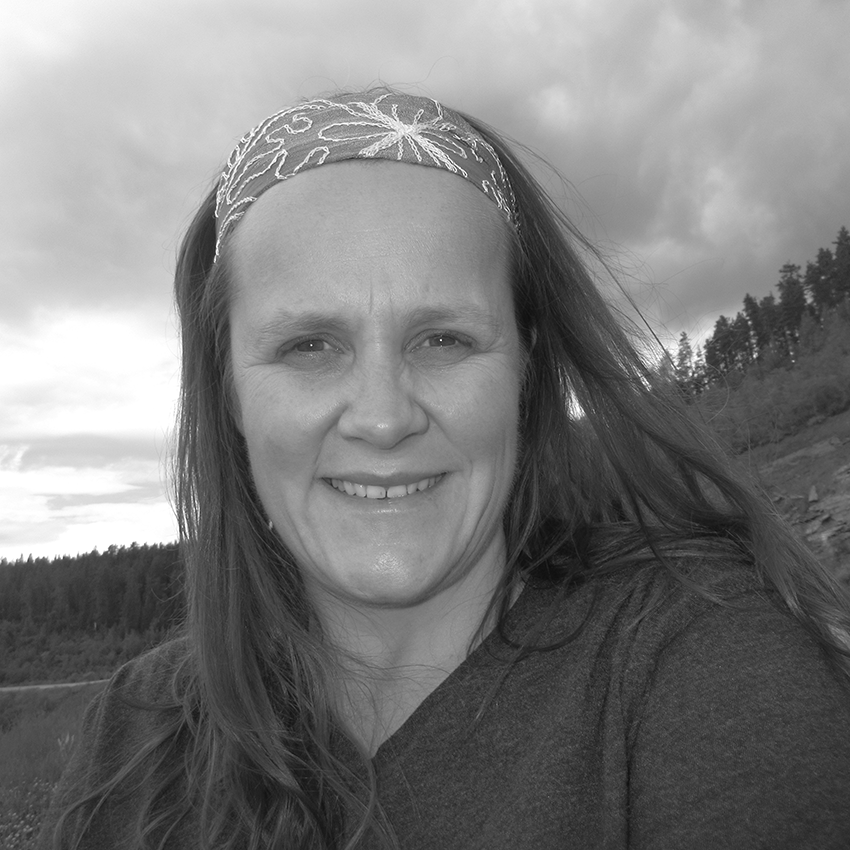 Posted by
Shari Talbot
Shari is a Freelance Writer, specializing in personal finance, business blog content and education. She enjoys taking complex information and putting ...