Residents of Alberta, including Red Deer, are among the highest earners in the country. Unfortunately, just as their incomes are the highest in the country, so are their levels of consumer and non-mortgage debt. While many consumers can successfully manage this debt, others struggle to make payments each month.
In some extreme cases, residents might need to do a bankruptcy. Bankruptcy is when a consumer is no longer able to continue to pay back their debt. The concepts behind a bankruptcy, in simple terms, is that you will surrender a large percentage of what you own to a Licensed Insolvency Trustee, in exchange for all of your debt to be wiped.
Does Bankruptcy Affect Your Credit?
One of the very first questions many people often have about bankruptcy is how it affects their credit. Because bankruptcy occurs when you cannot pay off your debts, it affects your credit in a negative way. For example, Equifax uses a 1-9 scale for rating credit. A score of 1 is perfect credit, and a score of 9 is the worst.
When you go bankrupt, your credit rating will be a 9 for 6 years after your bankruptcy discharge. During this period, you may find it difficult to secure any sort of loan and borrowing money will likely be expensive.
So as you can see, bankruptcy affects your credit in a negative way, there is no way around it. However, this isn't necessarily a bad thing. Sometimes, it is worthwhile to start from scratch and work to rebuild your credit than it is to simply struggle with debt for years and years.
Interested in learning more about what affects your credit score? Check out this infographic.
How To Repair Your Credit After Bankruptcy?
If you decide to file for bankruptcy in Red Deer, your credit will be in a bad place. As a result, if you want to borrow money affordably again in the future, you need to repair your credit. But what exactly goes into repairing your credit and what sorts of things will you need to do? Well, there are a number of different things you can do to improve or repair your credit after bankruptcy has ruined it.
This includes:
Pay all of your bills not only on time but also in full

Get a copy of your credit report and

check for errors

which could have accidentally lowered your score

Apply for and responsibly use a secured credit card

Eliminate unnecessary spending

Don't apply for too much new credit all at once

Build up your savings account, to help prevent debt problems in the future
While repairing your credit can be a long process, it will be worth it in the end. If you stick to your budget, be responsible, and create a plan, your credit will improve faster than you might think. Also, be sure to watch out for credit repair scams. Some fraudulent individuals or companies will try to prey on desperate people trying to fix their credit. No one can remove a bankruptcy note for a fee and be cautious of anyone who says they can fix your credit instantly. There are products and services that can help you work to rebuild your credit over time, but no one can fix your credit score overnight.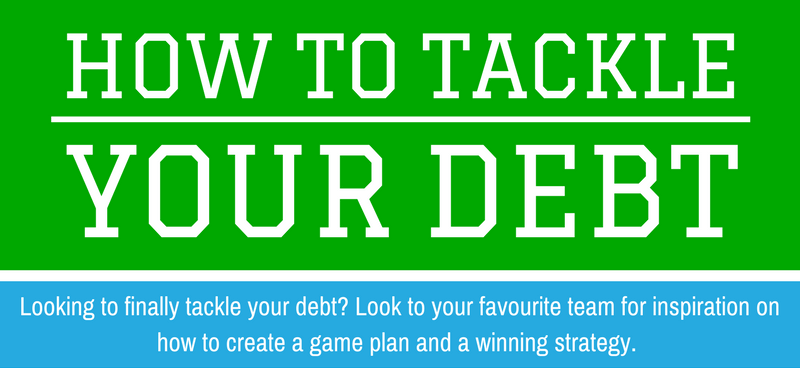 Check out this infographic to learn how to create a debt repayment plan.
When is Bankruptcy The Best Choice in Red Deer?
Now that you know how bankruptcy affects your credit and financial health, how do you know when bankruptcy is the right debt relief solution for you? Canada is home to many different debt relief solutions and you want to ensure bankruptcy is the right one before moving forward.
Bankruptcy is the right choice when:
You can no longer keep up with your loan payments

You have defaulted on all of your loans and see no other way out of debt

You are unable to earn any more money to pay off the debt

You have carefully considered all your other options and spoken to a professional

A trained licensed insolvency trustee has decided it is the best option for you
Because bankruptcy is one of the most extreme debt relief solutions in Canada, it is not the first one you should consider. Before you even think about bankruptcy, you should think about less intense options and how they might work for your situation.
This includes things like credit counselling, debt consolidation, debt settlement, and a consumer proposal. These all accomplish different things, but more often than not, they may be able to help you. For example, debt settlement is when you work with an expert to make an offer to your creditors to pay off only a portion of your debt. These options are much less damaging to your credit and won't cause you to lose any of your possessions.
For everything you need to know about bankruptcy court in Canada, click here.
Is Bankruptcy Right For You?
While bankruptcy isn't for everyone, there are definitely some people out there who would benefit from it. If you think bankruptcy is right for you, or you have more questions about it, don't hesitate to reach out to Loans Canada.
Posted by
Kale Havervold
After dipping his toes into freelance writing while still enrolled in school, Kale decided to pursue freelance writing as his career after earning his...