Infographic: Learn to Tackle Your Debt
Having any amount of debt is difficult, but what's even more difficult is trying to pay down that debt while still dealing with the cost of your daily life. This is why we can't recommend enough our number one strategy when it comes to dealing with your debt, create a game plan that works for you and your lifestyle.
Like most things in life, debt is hard to deal with when you have no idea what's going on. This is why you need to get organized and figure out exactly what's going on with your finances. Whether or not you want to take our lead and pretend that you're your favorite football team and that your debt is a rival team, is up to you, but we do think the fundamentals of paying down your debt are the same. Take a look our latest infographic below and learn how to tackle your debt once and for all.
---
★
★
★
★
☆
Rating of 4/5 based on 4 votes.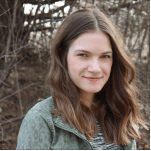 Posted by
Caitlin Wood
in
Infographic
Caitlin graduated from Dawson College in 2009 and completed her Art History degree from Concordia University in 2013. She started working as a freelance writer for Loans Canada right after University, eventually working her way up to Chief Content Editor. Her work has led to a large expansion of the company's content department and she manages a staff of talented writers who are passionate about educating Canadian consumers about credit, debt, and all things personal finance. With over five ...
---