Debt settlement is the process of negotiating down your debt with creditors and settling at a final, lower amount. When should you consider debt settlement?
When you are interested in refinancing your property but need to see your debt reduced to obtain your approval
If you would like to lower your debt to get approval for a loan
As an alternative to bankruptcy
Debt settlement is effectively carried out when a lender agrees to absolve a portion of the total balance owed.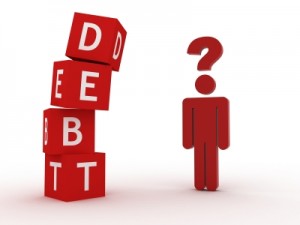 If you are being harassed by collection agencies then finding a good debt settlement solution can put an end to any further disturbance.
Why would a creditor want to settle your debt?
You might be wondering why a creditor would find incentive to settle debt. After all, when somebody settles their debt with a creditor the creditor loses out. Here's why a creditor is interested in setting with you:
If a borrower gets to a point where he or she cannot pay back a loan and files for bankruptcy, the creditor would not recover any funds (during bankruptcy the applicant is relieved of all of his or her debt). A creditor is better off writing off a small loss than writing off an entire loan; with debt settlements creditors get back a portion of their initial investment instead of nothing at all.
The other incentive that creditors benefit from is that through debt settlement they do not have to deal with collection agencies. Collection agencies charge very high commission for recovered funds and so creditors are often better off settling with borrowers than they are handing off bad debt to third party credit collection agencies.
To summarize, debt settlement exists to negotiate with defaulted debtors to reduce their burden with the goal of avoiding a complete write-off due to bankruptcy.
What kind of debt can you settle?
You can settle almost any kind of debt, including (but not limited to): credit card debt, car loans, dental bills, professional service fees, unsecured debt, utility bills, medical bills etc.
Alternatives to Debt Settlement
Alternatives to debt settlement include debt consolidation, debt counselling and credit counselling programs. Learn more about our services here.