Do-it-yourself home fixes
Most people don't realize how easy it is to fix up your house yourself, and instead instantly call a contractor every time they need something done. Doing work on your own can save you tons of money that would have been spent on a handyman, and you get the bonus of learning some valuable skills. All you need are a few materials, some spare time, and possibly owning or renting a trailer or flatbed, and you can fix a surprising amount of things yourself.
Deck Repairs
Simple deck repairs are very easy to do on your own. Anything from peeling paint to broken joists can be done without hiring someone else to do it for you. The easiest way to repair peeling paint is to simply remove the paint altogether. Painted decks are high-maintenance and most people that paint their decks end up regretting it.
To remove the paint, you'll need to rent a pressure washer and then follow that up with a sander to remove any remaining paint. After all the paint is removed, wash the deck, let dry and apply a stain. Stains soak into the wood, last a long time, and make your deck look beautiful. Doing this repair yourself will save you a lot of money and it is very simple and easy to do; all it takes is a little time and hard work.
Landscaping
Landscaping is another do-it-yourself project that can be done without a professional. Landscaping is simply modifying the appearance of an area of land and can be done by changing the contours of the land and adding plants. The tools needed for landscaping include shovels, pruners, gardening hoes, trowels, and rakes, as well as a trailer of some sort to help you move any plants or bricks in or out. These tools depend on the improvements being done and whether or not contours and other changes are being made to the area. You can make your front and/or backyard look gorgeous all by yourself.
Painting
Another easy-to-do home fixer-upper is painting the outside of your house. Usually people go through the trouble of hiring a contractor although this is fairly easy to do. First, imperfections need to be fixed using stucco and exterior putty. Then, a primer should be applied; once the primer is applied the painting part can be done.
This project can be very time-consuming, but it is far from difficult. All you need is a ladder, some stucco, primer and a high quality paint. Also do not forget to use blue tape for your windows so you only get paint where you want it. Painting neatly is always important.
Other Home Repairs
You can also use your skills to fix many of the issues that you'd normally hire someone else to do, such as:
Fixing a leaky faucet
Replacing windows
Fixing broken tile
Repair sinking posts on a deck
Fixing broken floor boards
Overall, working on your house yourself is easy to do as long as you have the right equipment and some free time. Everyone wants their home to be beautiful, but sometimes that can be very expensive if you hire a contractor to do the work. Doing home repairs on your own will save you a lot of money and you can get it done exactly how you want it. Homes can be high maintenance, but with these easy do-it-yourself jobs, you can keep your house running smoothly all on your own.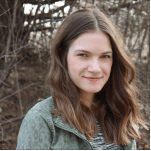 Posted by
Caitlin Wood
in
Posts
Caitlin graduated from Dawson College in 2009 and completed her Art History degree from Concordia University in 2013. She started working as a freelance writer for Loans Canada right after University, eventually working her way up to Chief Content Editor. Her work has led to a large expansion of the company's content department and she manages a staff of talented writers who are passionate about educating Canadian consumers about credit, debt, and all things personal finance. With over five ...
---