Should I use Home Equity to Pay off my Credit Card Debt?
If you've owned your home or a property for several years, it's very likely that it has equity. Furthermore, if your home or property has increased in value over the years then it definitely has equity and potentially quite a lot. When property has equity, the owner can use that equity to take out a loan to do with as they please. This type is referred to in several different ways: home equity loan, home equity line of credit, refinancing your mortgage and a second mortgage. All of these terms mean about the same thing; use your home equity to get the financing you need.
Since you spend a home equity loan or line of credit on whatever you want lots of people like to use it to pay off their high interest credit card debt. This is a controversial topic as many financial experts don't believe it's a smart idea to put your home on the line, simply to pay off consumer debt.
As everyone's financial situations are different, how you pay off your credit card debt really is a personal decision. But we still want you to have all the facts (is it ever a good time to tap into your home's equity?), the good and the bad, so you can make the best choice for your unique financial needs.
5 mortgage mistakes you should avoid when purchasing a new home.
What is Home Equity?
Home equity is the portion of your home or property that you actually own or the portion that you've paid off. If you took out a mortgage to purchase a home as most people do, then you don't quite own your whole house yet, you're still in the process of paying it off.
Here's how you can calculate how much home equity you currently have:
Value of Home – Remaining Balance of Mortgage = How Much of Your Home You Own
It's important to remember that not all lenders will lend you the total amount of equity you have in your home. There are of course other factors that play a role in determining how large of a home equity loan you'll be able to get. But it is without a doubt worth it to speak with the lender who currently holds your mortgage, to discuss your options.
How to Pay off Credit Card Debt with Home Equity
Step 1: Calculate your total debt
Typically those who want to pay off their debts with their home equity have more than one type of debt. High interest credit card debt is, however, the most common type of debt people tend to want to pay off. Your first step should be to calculate the total amount of debt you have, this number should include everything: car loan, student loans, credit card debt etc. You should also take note of the interest rates you're paying, it's important to figure out if any of your debts have lower interest rates than a home equity loan has.
Step 2: Figure Out How Much Equity you have
With the information we provided above, determine a rough estimate of how much home equity you have. You should consult your mortgage statement to find out how much mortgage you have left to pay and double check to see how much your home was appraised for. Now plug your numbers into the equation we gave you to calculate the equity you have in your home.
Keep in mind that once you go to your lender and apply for a home equity loan, they will likely want to reappraise your home to determine its value.
Learn how to increase your home's value here.
Step 3: Decide What Options is best for you
As we discussed before, there are a few different ways to tap into your home equity:
Home equity line of credit
Home equity loan
Second mortgage (learn how to apply for a second mortgage in Canada)
All of these will allow you to pay off your high interest credit card debt; it's up to you to choose the one that best suits your needs. Whichever option you go with, your payments should comfortably fit into your budget.
Step 4: Pay Back Your Debts
Once you've been approved for your home equity loan you can use it to pay off all your debts. The most important thing you can do is to not accumulate even more debt because while you may not have any more credit card debt you essential now have two mortgages.
Advantages of Using Home Equity to Pay off Debt
Interest rates are typically lower than most other types of loans
Payment plans are usually flexible and can be customized to fit your needs
You won't need to keep track of all your different credit card payments anymore
Disadvantages of Using Home Equity to Pay off Debt
Your home must have some equity to put up in order to get approved
In the case of a second mortgage there are usually a number of fees that need to be covered
Banks can sometimes be tricky to deal with, especially when it concerns taking on a second mortgage. You should consider working with an alternative lender if you're having difficulty with your bank
Looking For More Information?
If you're interested in leveraging your home's equity, then consider looking at our online application or request a call back from one of your mortgage specialists.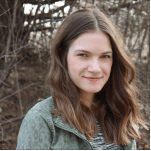 Posted by
Caitlin Wood
in
Loans
Caitlin graduated from Dawson College in 2009 and completed her Art History degree from Concordia University in 2013. She started working as a freelance writer for Loans Canada right after University, eventually working her way up to Chief Content Editor. Her work has led to a large expansion of the company's content department and she manages a staff of talented writers who are passionate about educating Canadian consumers about credit, debt, and all things personal finance. With over five ...
---