Short Term Loans in Canada – The Good and the Bad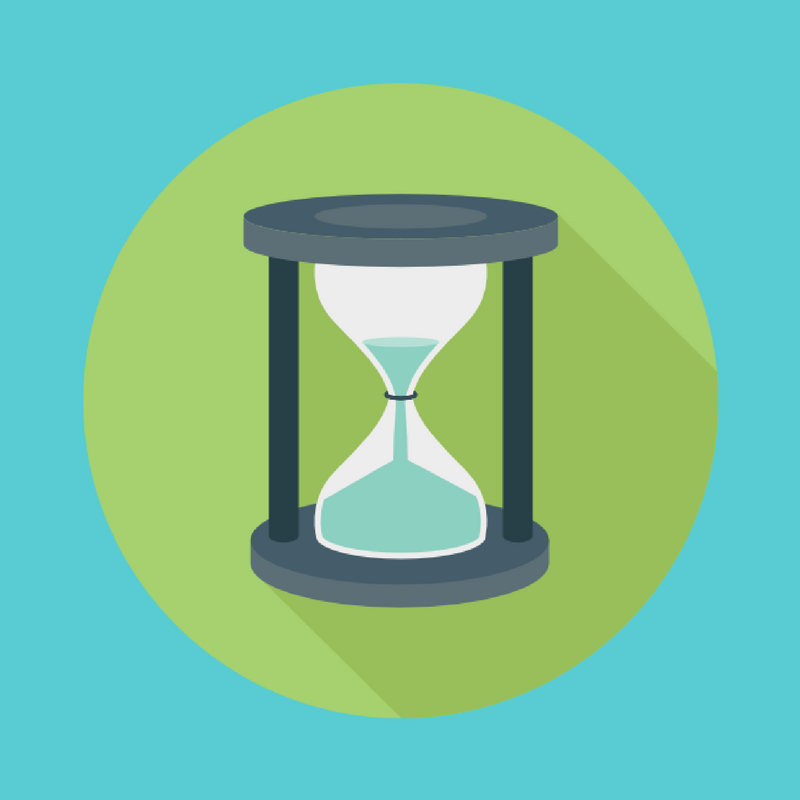 Loans come in all shapes and sizes. While most of us are likely to be more familiar with the longer term loans, such as car loans and mortgages, those definitely aren't the only time people borrow money. All too often, smaller emergencies can pop up, like a car breaking down, an unexpected housing expense, or an inability to pay rent. In this scenario, you might need to get a loan. However, you don't need to get a massive 5-figure loan for some simple car troubles, and most of the time, a short-term loan will do the trick.
Click here to learn how to use a short-term loan to tackle any expense.
What is a Short Term Loan?
So, what exactly is a short-term loan? Well, it's fairly self-explanatory. Basically, a short-term loan is a loan that is paid back within a short period of time. There are exceptions to this rule, but most of the time, a short-term loan should be paid off anywhere from a few months to two years after it's been approved. Of course, things like the term, interest rate, payment schedule, and more will differ depending on which lender you acquire the loan through.
In addition to a shorter payment period, most short-term loans are also normally smaller in size. Just like the interest rate, the amount of every short-term loan varies from borrower to borrower. However, they are often from as little as $100 to as much as $2,000. As you can imagine, short-term loans are usually meant to deal with a small emergency, or if you need a bit of extra cash for one thing or another. In fact, they can be used for almost anything.
Because of the shorter term and the lower amount that is being borrowed, these loans are often easier and faster to get approved for. Normally, you will have the financing you need in less than half a week, give or take a few days. While most short-term loans have set payment regimes and other such regulations, there are some flex loans that you can qualify for which will give you a bit more flexibility.
Also, you should look to avoid Payday loans at all costs. Sure, they may tick off some of the boxes when it comes to what to look for in a short-term loan. However, they often have insanely high-interest rates and should never be considered as anything except a true last resort. While some use the labels "short-term loan" and "payday loan" interchangeably, you should always be sure to know the interest rate on your loan before you sign any sort of contract or agreement.
Check out our infographic on the Payday Loan Cycle.
How do You Get a Short Term Loan?
So, let's say now that you have a little bit of knowledge about short-term loans in Canada and you are interested in getting one. If that is the case, you are probably curious about how to get them in the first place. Well, short-term loans can be secured in a number of different ways. The first place you might want to look is your bank, especially if you have a good relationship with them. However, sometimes, banks have credit requirements and other conditions that you may be unable to meet.
You should also be wary of Canadian banking fees.
Thankfully, there is another way. With the advances in technology, there are now dozens of different lenders who offer loans and other credit products online. Online loans are often easy to apply for, as they may not require a credit check, feature online-only communication, and require very little paperwork. Overall, it is perhaps the most convenient and easiest way to get a short-term loan. All you really need for an online short-term loan in Canada is an email address and a chequing account with a bank. However, you should ensure that you watch out for scams, as it is easier to scam people with online loans than it is with traditional borrowing options, so always be on the look-out if you decide to get your short-term loan from an online lender.
To learn more about loan scams and how to avoid them, click here.
Short-Term Loan Pros and Cons
Now you should have a good understanding of short-term loans and how you can get one if you want. However, it can be tough to know if a short-term loan is right for you. With that in mind, we will now examine some of the good and bad elements of short-term loans in Canada. Read them over to decide if they are right for you and your situation, or if you should avoid them altogether.
The Good Elements of Short Term Loans in Canada
Because these loans are for smaller amounts of money and generally have shorter terms, they are often

easier and quicker to get,

as you are not borrowing as much as say, a car loan or a mortgage.

Very quick approval times

. If a rent payment is coming up and you need a quick $500, there is no quicker or easier way to get that cash in hand than by securing a short-term loan through a reputable company.

There are

many lenders out there who offer short-term loans

and most will offer a ton of information about their rates or terms right on their website. With so many options, there is lots of research that can be done to ensure you find the best short-term loan for your situation.
The Bad Elements of Short Term Loans in Canada
Because short-term loans are fairly easy to get and often do not require a

credit check

, their

interest rates can often be quite a bit higher

. If you have one with a very high interest, make sure you are able to pay it back as quick as possible to prevent huge interest payments. Or, better yet, avoid the loan altogether if the cost is too high.

For some information about variable and fixed-rate loans,

read this

.

Since they are so easy to get, many people find themselves in trouble by

securing too many of these loans for unnecessary things

. You should always exhibit caution and only get a short-term loan when you really need it, not just for extra "fun" money. Remember, these loans still need to be paid off and are not free cash.

Scammers often will prey on the desperate by using short-term loans, so don't fall for their tricks. There are things to watch out for. If they ever want you to make your first payment upfront or claim to offer "instant approval", you should look elsewhere. Advanced payments are commonly known as a

loan insurance scams

and just a way for scam artists to obtain your personal and banking information. No legitimate lender will demand payment before the loan is approved. Also, if the loan seems way good to be true, it most likely is. Now, this doesn't mean all short-term loans are scams, but just be sure to look up your lender in the Better Business Bureau Database before you agree to anything.
Always Be Cautious
So, as long as you are aware of these various pros and cons of short-term loans in Canada, you should be able to make an educated choice on whether or not they're right for you. As long as you are cautious during your research and responsible with how much money you borrow (and from which lender), short-term loans in Canada can be a great way to get some money when you need it the most.
Apply Today
Interested in getting the process started today? We can help, click on the button below to fill out our quick and easy application.
Posted by
Kale Havervold
in
Loans
After dipping his toes into freelance writing while still enrolled in school, Kale decided to pursue freelance writing as his career after earning his...
---