Increasing Your Home's Value with a Personal Loan
By

Caitlin in Loans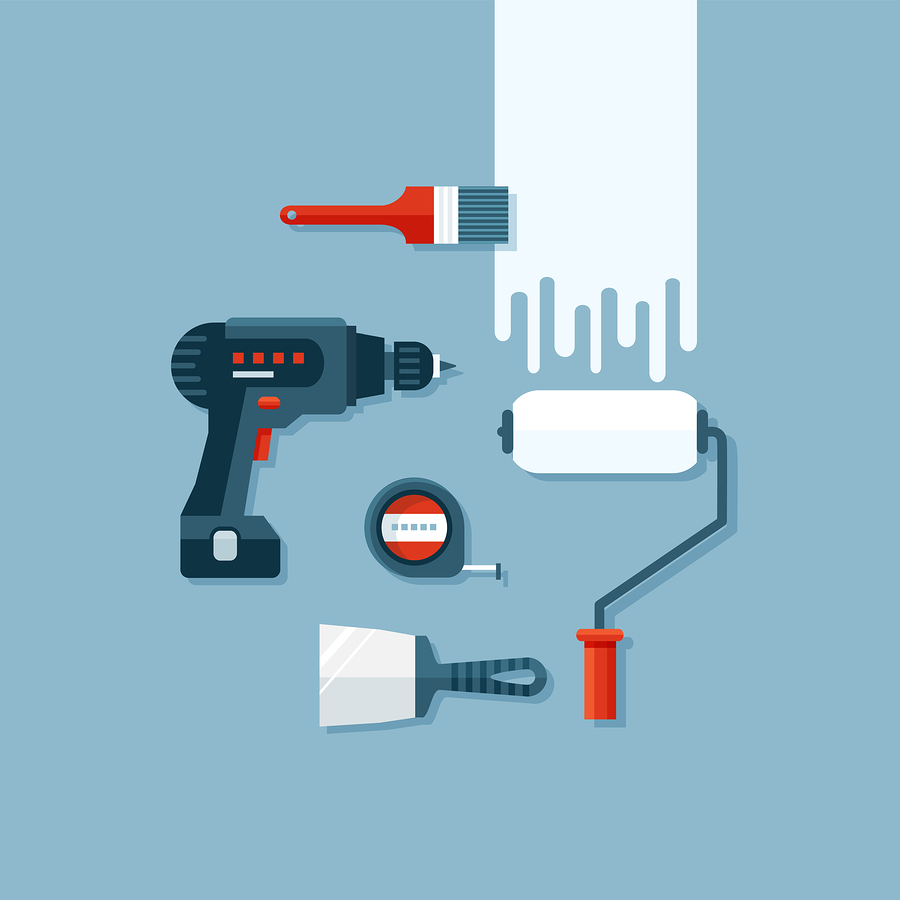 Many homeowners wish they could make certain improvements to their homes but simply do not have the disposable income or home equity to fund their home renovations. Although the value of a home can be expected to rise, some of the factors involved in this are more fixed than others. For example, property value based on location is typically more consistent than other factors.
Choosing to make improvements to your home is something you do have power over; the question is how to go about paying for it. Of course there is always cash, but many people do not have this level of liquidity. Using a credit card could lead to high interest rates and higher balances. Other options are, refinancing your home or applying for a home equity loan. But often, people do not have enough equity for these alternatives.
One way to begin improving your living conditions within weeks is through a personal loan. With this method, the turnaround is usually fast and easy. A personal loan is a great option for homeowners who have a strong credit score and good income, but who don't have much equity in their homes.
Raising the Value of your Home
Making improvements to your home can significantly raise the value of your property. This is particularly beneficial when it comes time for selling your home. If you are planning on selling your home then making needed repairs should pay off instantly and prove to have beneficial returns on your investment. Or you may be thinking of more long-term improvements, making your home as livable as possible while at the same time increasing its value with some strategic renovations.
Different ways to Increase your Home's Value
Many real estate agents agree that renovating your home can swiftly increase its value. Many times, when homeowners have invested between $5,000 and $10,000 to bring their home up to ideal standards they can get up to $25,000 to $50,000 in additional sale price. Renovating your home can also lead to a faster home sale.
Something to keep in mind is that many buyers are looking for homes with updated kitchens, as kitchens are often considered the heart of the home. This is also because kitchen repairs often require a good deal of time, money, and effort. If you are living in an older home, another way to increase its value is to invest in updating the utilities such as electricity and plumbing. For example, many real estate agents warn their clients that having a home with an electrical panel that has not been recently updated will significantly reduce the value of the home, along with the speed of the sale.
It is important to take these precautions. When it comes time to sell your home, don't think that some of your home's flaws will go unnoticed. It is common practice for all homebuyers to hire a professional home inspector to find any underlying issues and help decided if they can be easily fixed.
Another thing to consider is making your home more energy efficient. This is a smart decision whether you are looking to sell your home or as a purely long-term investment. For example, simply updating appliances and windows could lower energy costs and your carbon footprint.
Other Advantages to Personal Loans and Homeownership
A personal loan can also be used to help pay for the cost of refinancing your mortgage. When interest rates go down, it is a good time to refinance your mortgage. However, you will be penalized if you are refinancing early. It can be more cost-efficient to pay the penalty by taking out a loan and refinancing your mortgage at the right time. The money you save on monthly mortgage payments after refinancing will be greater than the cost of your personal loan. In the end, you will come out on top.
You can also use a personal loan to help buy a home. The loan can be used to cover the cost of a down payment. It is helpful to imagine the loan as a bridge that allows you to retain several months' worth of mortgage and escrow payments in your account. Keep in mind, lenders will be more willing to accept your loan application if your debt-to-income ratio and credit score are within acceptable limits.
Do your Research Beforehand
Before taking out your personal loan it is important to do your research beforehand. It is important to consider the nature of the improvements you will be making to your home. These improvements should be reasonable. Personal loans should be used for smaller renovations, not large ones. Sometimes it is easy to get ahead of yourself and you end up over-extending yourself financially. Make smaller, calculated home improvements; otherwise, the costs of improvements may not pay off when you sell your home.
It is important to stick to necessities such as upgrading the kitchen and utilities. Do not take out a loan in order to make purchases specifically catered to your own tastes, especially if you're looking to increase your home's value in order to sell it as a profit. Before making these upgrades, it would be a good idea to speak with a qualified realtor. Speak with a lending officer to find out your options in deciding whether now is a good time to begin adding value to your home. Also, to find out if a personal loan is the most suitable way of going about beginning your home improvements.
---