Debt Limitation Periods
If you currently have any type of debt, are having trouble keeping up with your payments, or are simply looking to be as informed as possible about your rights and responsibilities as a borrower, then you need to know what the limitation periods for debt collection are.
What do we mean when we say limitation period? We mean the period of time in which a creditor can take legal action against you to collect an unpaid debt. A limitation period basically forces a creditor to take action within a specific period of time and therefore prevents them from drawing out the process for too long. Once a limitation period has expired, it becomes much harder for a creditor to collect the money you owe them.
What is the Limitation Period on my Debts?
It's important to keep in mind that not all debt has a limitation period. Typically limitation periods only apply to consumer transactions where the debt is unsecured, this means debt that does not have any collateral or is not secured by an asset (a mortgage is an example of a type of debt that is secured by an asset, the house, and therefore does not have a limitation period).
Learn about the difference between secured and unsecured debt, here.
Generally speaking you, as a debtor, cannot take advantage of a limitation period for the following types of debt:
Secured debt
Debt owed to the government (this includes student loans)
Debt that cannot be discharged (child support payments, fines, and civil judgments that involve fraud.)
The first step to figuring out whether or not you can take advantage of a limitation period on a specific debt is to determine if the debt is eligible. We completed that step above, unsecured debt is eligible and secured debt is not.
The second step is to figure out how long the limitation period on your debt is. Limitation periods for consumer transactions typically depend on what province you live in:
British Columbia = 2 years
Alberta = 2 years
Saskatchewan = 2 years
Manitoba = 6 years
Ontario = 2 years
Quebec = 3 years
New Brunswick = 2 years
Nova Scotia = 6 years
Prince Edward Island = 6 years
Newfoundland and Labrador = 6 years
The three territories = 6 years
Please take note that these are the legal limitation periods as of January 2016.
When Does a Limitation Period Start?
If you owe unsecured money to a creditor, then your limitation period starts on the date you make your last payment. For example, if you live in Ontario and you make a payment to a creditor on April 15, 2016, but you don't make any more payments after that. Your limitation period starts on April 15, 2016, and ends on April 15, 2018.
It is possible to restart your limitation period (this is called re-aging debt, read this article for more information), by either making a payment or by making a written acknowledgment of the debt. If you're trying to wait out your limitation period then avoid both of these things. You can't however, restart a limitation period once it has expired.
What Happens After a Limitation Period Expires?
This is probably the most important aspect of a limitation period: your debt does not magically disappear once the limitation period expires. You still owe your creditor the money, the debt still exists and you're still the debtor.
Furthermore, if the limitation period on your debt has expired it does not mean that your creditor or the collections agency your creditor hired has to stop trying to collect the money you own them. They can still get in contact with you to pursue repayment of the debt.
What does happen is that you now have an "affirmative defense", should your creditor try to sue you for the money you owe them. If you use this affirmative defense during a lawsuit that a creditor has brought against you, you will likely win. If you don't use this affirmative defense during the lawsuit, you'll likely lose and still have to pay back your creditor.
How to Deal With Debt
We believe, above all else, that consumers need to be as informed as possible about the options available to them and about their rights and responsibilities as consumers and borrowers.  Without a doubt, the best way to deal with debt is to pay it back. We also understand that it's easier said than done and often debt can spiral out of control right in front of you. That helpless feeling is something we never want you to feel; we want you to an empowered and knowledgeable consumer.
Waiting out your limitation period so that you won't have to pay back the money you owe shouldn't be your number one plan of action. Facing your debt head on and then asking for help if you need it, should be your plan of action. If you're confused about the legal implication of debt and limitation periods then we can't recommend enough that you speak with a Licensed Insolvency Trustee (click here to learn more). They will be able to help you determine what the best course of action is for you, this way you'll be able to deal with your debt and get your finances back on track.
---
★
★
★
★
★
Rating of 5/5 based on 3 votes.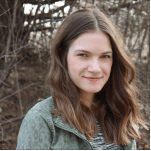 Posted by
Caitlin Wood
in
Debt
Caitlin graduated from Dawson College in 2009 and completed her Art History degree from Concordia University in 2013. She started working as a freelance writer for Loans Canada right after University, eventually working her way up to Chief Content Editor. Her work has led to a large expansion of the company's content department and she manages a staff of talented writers who are passionate about educating Canadian consumers about credit, debt, and all things personal finance. With over five ...
---