What is your credit score composed of?
Psst! To learn how your credit score is calculated, you can also watch this video!
A credit score can have a big effect on a person's life whether they like it or not. Credit scores or reports were used solely for lending decisions but now they can affect whether one gets approved for insurance or even whether a person can get a job. Usually when applying for loans a lender or creditor will use a person's credit score to make a decision over whether or not they'll be accepted for credit. But what is a credit score and how can you keep it in check? Hopefully knowing all the components that go into calculating a credit score can go a long way into keeping it at a manageable number so you are able to apply for further loans and credit without worry.
| | |
| --- | --- |
| History of Payments 35% | 35% |
| Debts 30% | 30% |
| Credit Length 15% | 15% |
| New Inquiries 10% | 10% |
| Diversity 10% | 10% |
| | |
| --- | --- |
| History of Payments | 35% |
| Debts | 30% |
| Credit Length | 15% |
| New Inquiries | 10% |
| Diversity | 10% |
The most popular version of the credit score is the beacon score. The scores range between 300 and 900 (The higher the better, generally over 600 is fair and under 550 is bad). This score is critical when applying for loans because it will determine the interest rate you get and whether you can even be approved or not. Here are the elements that determine a beacon credit score.
History of payments: 35%
In order for a bank or creditor to lend money they need to know that the potential borrower has a good history of paying their bills. If a person has had collections, several late or missed payments and worst of all, has declared bankruptcy, it will severely hurt their credit score. However, those applying for loans or credit can take some solace in knowing that if they did screw up payments in the past and have turned it around recently, it can be reflected in their score. Recent payment wrongdoings are taken much more seriously and can hurt a person's credit score more than those in the past.
Debts: 30%
Simply, the more someone has borrowed and not been able to efficiently pay back, the less likely they will be approved for a loan and have a decent credit score. The more debt a person has the more risky it is to loan that person money. The more credit is used to pay bills, the lower a credit score will be. It is advised to for a person's credit consumption to be below 35%. Your consumption of credit is the amount owed compared to a credit limit.
Credit Length: 15%
Financial responsibility is evaluated over an extended period of time. The longer a credit history is the better because it is a good indicator of spending habits and the likelihood of a potential borrower being able to pay back their loans.
New Credit Inquiries: 10%
An active stream of new credit inquiries can have a negative influence on a credit score. Inquiries made within a year are those that are considered in a credit score calculation. Seeking new applications for credit demonstrates that one is perhaps in financial trouble by getting more and more in debt.
Mix of Credit types: 10%
This doesn't have a big influence on a credit score but it is good to diversify credit types to demonstrate experience in managing finances.
A credit score is very important and can influence interest rates and approval for loans, mortgages and other lines of credit. Ultimately a good credit score can save you a lot of money and is attainable when knowing the elements of its composition and keeping those elements in check.
---
★
★
★
★
★
Rating of 5/5 based on 2 votes.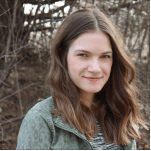 Posted by
Caitlin Wood
in
Credit
Caitlin graduated from Dawson College in 2009 and completed her Art History degree from Concordia University in 2013. She started working as a freelance writer for Loans Canada right after University, eventually working her way up to Chief Content Editor. Her work has led to a large expansion of the company's content department and she manages a staff of talented writers who are passionate about educating Canadian consumers about credit, debt, and all things personal finance. With over five ...
---