Credit Card Perks You Need to Know About
Most credit card companies are able to offer their users with more than just credit, reward programs and competitive interest rates. Hidden deep within the pages of extra information your credit company provides you with and written in very small print you'll probably find some extremely useful perks that you might have not known about.
One of the best things about these perks is that they are available to almost everyone, not just the lucky few who are able to afford elite credit cards. Anyone with a standard credit card should be able to benefit from at least one of these perks and potentially save themselves some money in the process.
So if you feel as though your credit card company isn't providing you with enough benefits all you need to do is some reading to uncover the perks you've always wanted. Here are a few of the perks you definitely need to know about:
Need more information about credit cards work? Click here.
Price Protection
Price protection is one of those perks that could end up savings you a lot of money. If you make a purchase and then find out later that the item has gone on sale your credit card company could refund you the difference. Let's say you bought a new television but you needed it right away and couldn't wait for a sale, if within 60 days you find the same television advertised at a lower price your credit card's Price Protection means that your credit card company will refund you the difference, up to $500.
Just remember that all credit cards are different and there may be certain restrictions, read the fine print to make sure you can take full advantage of this perk.
Purchase Security
Purchase security is like a type of insurance for the items you purchase with your credit card so if something you bought with your credit card were to get damaged or stolen your credit card company would pay for it to be repaired, replace it or refund you the total purchase price.
For example if you were to buy a new phone and then accidentally break it a few days later it's lately that the manufacturer's warranty wouldn't cover the repair costs because it wasn't a software or hardware failure. If the credit card you used to purchase your phone has purchase security your credit card company would cover the costs of repairs, typically within 90-180 days. Most credit cards have a maximum amount of claims you can make within one year so make sure you fully understand all the terms associated with your card's purchase security plan.
Flight and Baggage Delay Insurance
Traveling can be very unpredictable you never know what's going to happen or whether or not your plane will arrive on time or if your baggage will be in the right place. Some credit cards offer flight insurance and baggage delay insurance so if you were to experience issues while traveling any extra costs would be covered.
In the case where your airline loses your baggage or it arrives late you can use your credit card that has baggage delay insurance, to purchase the necessities while you wait for your luggage to arrive.
In a situation where your flight is delayed or you miss your connection you can use your credit card that has flight delay insurance to book a hotel room, take a taxi or even go to the movies. Each credit card company's flight and baggage delay insurance is different so always double check what your card covers before you make any purchases.
Roadside Assistance
It's becoming more and more common for credit cards to offer free roadside assistance as a perk for card holders. If you have an older credit card it's possible that you don't have free roadside assistance, but if it's something that would be extremely beneficial for your current lifestyle then you can always do some research and find a card that would be a good fit for you.
Free roadside assistance from your credit card provider means that you won't need to pay a yearly membership fee, like you would for CAA.
No Foreign Transaction Fees
Many credit card providers now offer cards with no fees for foreign transactions. If you travel a lot or are trying to travel on a budget a credit card with this perk could help you save quite a chunk of money as most credit cards charge a 2.5-3% fee for foreign transactions on top of the currency exchange rate.
Credit card perks are more often than not completely forgotten about, we simply use our cards for convenience sake and that's it. When what we should really be doing is taking full advantage of all the perks and benefits that come with most credit cards these days. Call up your credit card provider or do a little research online and figure out what perks you've been missing and then start taking advantage of them.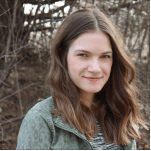 Posted by
Caitlin Wood
in
Credit
Caitlin graduated from Dawson College in 2009 and completed her Art History degree from Concordia University in 2013. She started working as a freelance writer for Loans Canada right after University, eventually working her way up to Chief Content Editor. Her work has led to a large expansion of the company's content department and she manages a staff of talented writers who are passionate about educating Canadian consumers about credit, debt, and all things personal finance. With over five ...
---