Each province has their own struggles with debt from time to time, but few have it as bad as Prince Edward Island. While PEI doesn't have the most consumer debt in terms of the amount it carries per capita, they do have one of the largest increases in Canadian consumer debt over the past few years.
In fact, the consumer debt level in Prince Edward Island has risen 8.25% since last year and that is not a good sign. As a result, more and more people in the province are beginning to get in over their heads when it comes to their debt. While some can battle it alone (because of their high income etc.), that is not the case for everyone. Some people require help to get out of debt. One of the most common forms of debt help is credit counselling. So, if you're interested in credit counselling or are looking for relief from your debt load, this article is for you.
What is Credit Counselling?
Credit counselling is a service is that helps people get rid of their debts through education, budgeting, and other financial tools. During one of these programs, you will work closely with a qualified professional, who will teach you how to make better choices concerning your money. They will ensure that you are equipped with all the skills and guidance you need to succeed.
While credit counselling won't get rid of your debt automatically, it will help teach you how to deal with your financial issues and how to avoid getting into debt trouble again in the future. Of course, you'll first have a discussion with your counsellor about all the other debt relief options available to you, just to make sure that credit counselling is the best choice for you.
Want to know how long credit counselling usually take? Read this.
How Does the Process of Credit Counselling Work?
Good question. Well, the first step is to find a credit counselling agency, see what programs they have available and determine if they can help you. There is a good chance that your city or town will have at least one agency available. In larger towns and cities you might have a number of choices (later on in this article, we will look at how you can choose which agency to work with).
Once you have chosen an agency, you will begin to receive assistance from a professional counsellor, who will work with you and come up with ways to help you reduce your debt. This will include teaching you about budgeting, how to reduce your spending, and much more. Ultimately, however, it's up to you to put these plans into action and make a real change in your life.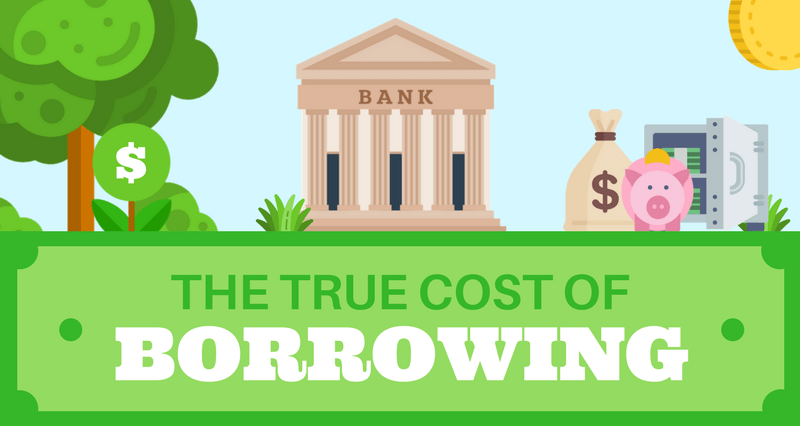 Do you know what the true cost of borrowing is? Click here to find out.
Credit Counselling is Safe and Confidential
You don't have to worry about these counsellors judging you or releasing any of the information that is spoken about in your meetings. It is a confidential service and you will be treated with respect no matter what your situation looks like. Of course, for them to give you the best advice possible, you will need to tell them about your personal information, including your debts, assets, income, spending, and financial goals. This will help them decide what the best course of action will be to get you out of debt.
Credit counselling agencies can also help negotiate with creditors, assist with debt consolidation, and come up with a suitable debt repayment plan with you. In the end, they are doing more than just educating you. These counsellors supply very valuable knowledge and have helped thousands get out, and stay out of debt.
Read this to see how you should handle your first credit counselling session.
What To Look for in a Credit Counselling Agency?
So, if you've decided that credit counselling is the right debt relief option for you, how do you know what to look for in an agency?
The first, most important thing to do is your own independent research. The internet has plenty of reviews and ratings. Even your friends and family members may be able to help you out. If a place has several bad reviews and a bad reputation, you might want to look elsewhere to make sure you are treated fairly and get the best help possible. Simply look up the various credit counselling services in your area and see what you can find out about them. Make your choice based on what you find, and be sure to visit them in person as well before you agree to anything or sign any contracts.
Should credit counselling be your New Year's Resolution? Click here if you can't decide.
Also, most credit counselling services will require you to pay for their services, except for a few that are will have no costs attached. Because of this, you will also have to consider the price of the agency you're looking at. Since you may already be in debt at this point, you'll want to make sure you aren't overpaying for their services. However, you don't necessarily want to go with the cheapest option either. It is all about weighing the cost of the service vs. the value you get with each agency.
How Do You Know If You Need Credit Counselling?
Now that you know a bit about credit counselling and how to look for the right agency, how do you know if you need to seek out credit counselling in the first place? The question is fairly difficult to answer, as it depends on each person's unique life situation. Some people can deal with large amounts of debts, whereas others don't feel comfortable with any at all. It's also going to depend on your income, how much savings you have, how large your debts are, and whether or not you're able to handle them.
There is no right or wrong time to reach out for debt relief assistance. Basically, you should seek out credit counselling or another debt relief option once you feel you cannot manage your debt anymore. You can also try it out if you simply want to increase your financial knowledge, so you can stop your debt from getting worse.
For a more detailed article about the signs that you need credit counselling, look here.
What Are The Alternatives to Credit Counselling?
While credit counselling is a great option for a lot of different people, it is not the only option when you are struggling with debts and want some assistance. You can decide to consolidate your debts (which is when you take out one larger loan to pay off all your smaller debts) or even potentially settle your debt for less than the original amount if your creditors agree.
Read this for more helpful information about debt consolidation.
Of course, if your situation is quite dire and you don't see a way out of debt, bankruptcy is a viable option for you as well. However, bankruptcy should only be considered as a last resort, as it can severely damage your credit for quite a while. Any good credit counselling agency should go over these other options with you and help you make an informed choice, one that is right for you and your financial goals.
Considering bankruptcy? Make sure to consider all these better options first.
Final Thoughts
Credit counselling in Prince Edward Island is a great debt relief option and is a good way to get back on track financially. We hope that this article has taught you all you need to know about credit counselling and whether it is really the right choice for you. If you are ever concerned or curious about credit counselling, or other debt relief options, be sure to speak to a professional.
Posted by
Kale Havervold
After dipping his toes into freelance writing while still enrolled in school, Kale decided to pursue freelance writing as his career after earning his...