Ontario's provincial capital, Toronto is home to just over 2.7 million residents, making it the most populated city in Canada. The name "Toronto" is derived from the Iroquois language, meaning " the place where trees stand in the water". Following the War of 1812 and the Battle of York, the city was renamed from "York" to "The City of Toronto", and was officially made the province's capital in 1867.
Over the last century, Toronto has evolved into a central hub of different cultures and tourist activity. It is one of the most popular cities in Canada for sightseeing, music, art, theatre, and film/television production. Toronto is also known for its vast skyline, which includes the CN Tower, the third tallest building in the world, next to the Burj Khalifa in Dubai and Canton Tower in China. Other popular attractions in the city include the Hockey Hall of Fame, the location of the Stanley Cup, and the scenic Toronto Islands.
Look at this if you're interested in learning about loans in Ontario.
Loan Myths
If you're interested in applying for a loan in Toronto, then chances are you'll have a lot of people telling you different information about the loan process. Unfortunately, many facts about loans have been twisted over time. Some of the more frequent loan myths that you'll come across include:
All lenders are reputable and are interested in helping their customers. False. There are many illegitimate companies out there posing as lenders, trying to steal your money. Always do your research and look at customer reviews before you apply for a loan with any lender. It's also good to look at the Better Business Bureau database to ensure the company's legitimacy. Watch our video: How to Identify a Loan Scam.
All legitimate lenders will charge the same interest rates. Actually, interest rates will vary from company to company and loan product to loan product. That's why it's important to do a lot of research and weigh your options before committing to one lender.
You can only have one loan at a time.

Not necessarily. Many people will have more than one loan to pay, such as a mortgage and a car loan. However, most lenders will not approve you for multiple loans if they see that you are not financially stable enough to handle them all.

You must have perfect credit in order to be approved for a loan. Actually, many lenders do not even check your credit score before approving you. What they really want to know is that you're financially responsible enough to stick to their scheduled payment plan. Click here for information about no credit check loans in Canada.
I Want To…
Preparing to Apply for a Loan
All lenders will review your finances before they decide to let you borrow from them. They want to make sure you're capable of making your payments on time, in full, without the risk of default. Therefore, it's best that you get your finances in order and take these other steps before you apply:
Check your credit. While not always necessary, it's a good idea. If you personally request a copy of your credit report, it's a "soft pull" and your credit score will not be affected.

Come to a conclusion on how much of a loan you'll need to finance your expense.

Once you've done this, calculate how much you'll be able to afford in repayments and interest fees. Only take out a loan that you're certain you can pay on time and in full.

Ask yourself, should I apply for an "unsecured" loan (credit cards, student loans, etc.) or "secured" loan (mortgage loan, car loan, etc.)? Remember, while unsecured loans require no collateral (secured loans will), failure to make payments can result in your account being placed into collections. For a better understanding of secured and unsecured debt, read this.

Do a lot of online research prior to applying. Different lenders mean different payment options and interest rates, so choose the right one to suit your financial needs.

Once you have your credit report, calculate your debt-to-income ratio. If your ratio is more than 30-35%, it could be hazardous to your finances to take on a new loan.
Loans and Your Credit Score
When it comes to loans, it's important to realize that they will affect your credit score in different ways:
Payments that are made on schedule and in their full amounts will result in your credit score improving.

Payments that are made late, not in full, or not at all will cause your credit score to drop, ruining your credit in the process.
However, as we mentioned above, many lenders do not even check your credit score. So, even if you don't have perfect credit right away, you can still get approved for the loan you need. Just remember that responsible use of a loan is a great way to improve your overall credit, so it's also important to make sure your lender is reporting to Canada's major credit bureaus (TransUnion and Equifax).
Looking to improve your credit this year? Take a look at this.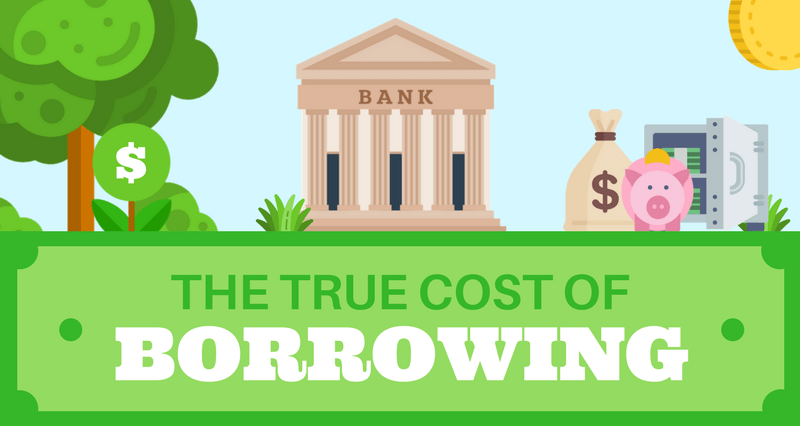 Learn more about the true cost of borrowing, click here.
F.A.Qs
Will my loan application be rejected automatically if I don't have a high credit score? Not necessarily. As we said earlier, many lenders don't even pull your credit score. What they really want to know is that you're in good financial standing before approving you.
Is it better to use a credit card or take out a loan? This depends on the size of the purchase that you need to finance. Less expensive items like food and other consumer goods are best paid for using a credit card (assuming you can afford to pay off your balance within one or two months). But, if you require a large amount of money, say for a house or car, then a loan is probably your best bet.
How can I increase my chances of getting approved? There are a number of things you can do to improve your chances of getting a loan:
Check your credit report before applying. Not all lenders require a high credit score, but building up your credit score is never a bad idea.

If you have any other debt to pay off, make sure it's dealt with.

Remember, there are numerous lenders out there that cater to all types of financial needs. Do lots of research before committing to one lender.

Find all your necessary financial documentation. Make sure it's organized and up to date.
I have no credit history. Can I still apply for a loan? Having a credit history just means you've used credit products in the past (example: credit cards). Don't worry, you can still apply, as long as your lender can confirm that you're able to keep up with your loan payments. However, if you're applying for a larger loan (example: a mortgage), it can be beneficial to have a solid history of responsible credit usage. Want to know how the length of your credit history affects your credit score? Find out here.
Why do some lenders ask for a deposit in advance? Watch out! Any organization that demands an advanced deposit is trying to scam you. No legitimate lender will ever ask for money before approving you for a loan. In fact, it's illegal. Do not give them any information and report them to the proper authorities. They might call this scam "loan insurance" in order to trick you.
Why does my bank keep rejecting my applications? It's probably because you don't match their specifications for lending. Banks often require a high credit score, high income, and a record of financial responsibility before letting a client borrow from them. However, banks are not the only lenders in town. Having trouble comparing lenders in Canada? Read this.
I've been approved. How will a loan affect my credit score? If your payments are properly managed, your credit score will rise. However, failure to make payments will result in your score dropping. Can't make your loan payments on time? Here are some solutions.
How long will it take before I get my loan? This depends on your chosen lender and how efficient you've been during the loan application process. Having all the required documentation ready and updated, as well as filling out your application properly will speed the process along. You should then receive your loan within a few business days.
I'm in good financial standing. Can I make my payments ahead of schedule? This also depends on your lender. Advanced payments change the amount of money a lender will make in interest charges. Therefore, some lenders require that you stick to the original agreed upon payment schedule. Shopping for low interest rates? Check out this other article.
The Best Loans Every Time!
At Loans Canada, we can offer you the right financing every time!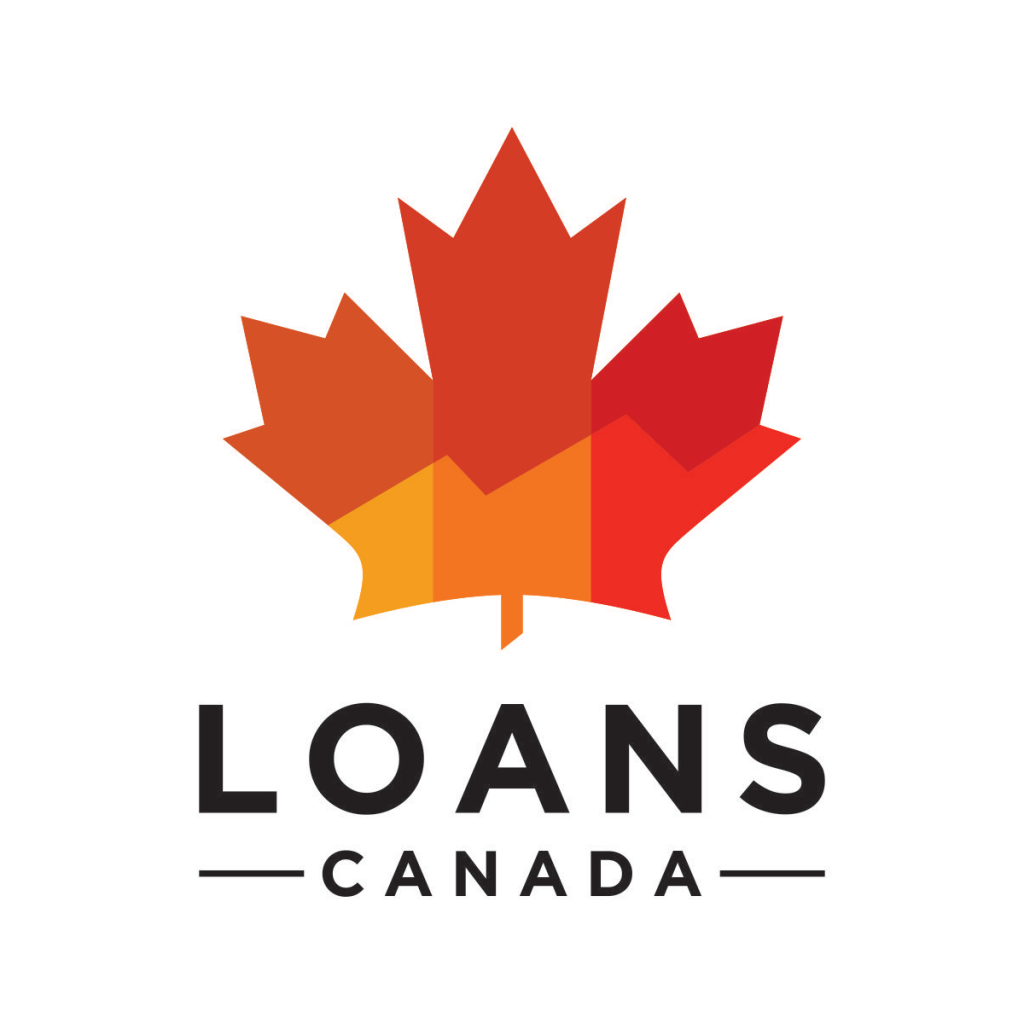 Posted by
Bryan Daly
Bryan completed the Cinema, Video, and Communications program in Dawson College and holds a Bachelor's Degree in English Literature & Creative Wri...