Is money a little tight these days? Are you finding it tough to pay some of your bills? Has a big expense come your way?
In any one of these cases, a loan might come in handy. Loans come in many different forms to serve various purposes and consumers with different financial needs. Depending on your specific circumstances, a loan may be exactly what you need to get yourself out of a financial predicament.
Read on to find out more about loans in London, Ontario and which one might be best suited for your situation.
The loan application mistakes everyone should know about, click here.
How to Get Approved For a Loan
In order to get approved for a loan in London, your lender will assess the following factors:
Credit score

Deposit amount

Debt load

Income
Ideally, you'll need a credit score of at least 650 to get approved for a conventional loan from a traditional lender. Any score less than that might make it more difficult to secure a loan.
Your debt load relative to your income will also impact your ability to secure a loan. The more debt you have on your plate, the more of your income will be dedicated to covering your outstanding bills, leaving less available to pay your new loan payments.
As such, a smaller debt load will increase the chances of getting approved for a loan.
Check out this article to learn how to avoid being rejected for a loan.
How to Increase Your Chances of Getting Approved For a Loan
While there are loans readily available to consumers who need them, it can be challenging to get approved because of stringent loan requirements. Although some consumers might have the financial profile needed to secure a loan, others might not have the credit strength needed to get approved.
So, how can you increase your chances of getting approved for a loan in London?
Pay down your debt to reduce your debt load

Come up with a higher deposit amount

Improve your credit score by paying all bills on time, not maxing out your credit card, and paying your credit card bills in full every month

Make sure your loan application is complete, accurate, and truthful

Offer collateral

Get a cosigner

Be flexible with what your lender wants
Interested in how your credit score is calculated? Take a look at this infographic.
Interest Rates on Loans London
The interest rate on your loan is perhaps the most important factor to consider. After all, it will determine how much you will have to pay over the life of your loan. The lower the rate, the more affordable the loan will be. As such, you'll want to shop around with different lenders to get the best rates.
You may also want to negotiate the rate you need or want. Just because your lender offers you a specific rate doesn't mean you necessarily have to accept it right off the bat.
Instead, try negotiating with the lender and point out some of the positive traits on your financial and credit profile. Or come up with a more valuable asset to be used as collateral to see if your lender is willing to bring the rate down.
The best way to reduce the rate you're offered is to go in with a strong credit rating and financial profile. With a good income, a lower debt load, and a high credit score, you stand a much better chance of being offered a low-interest rate.
Secured Vs. Unsecured Loans
What's the difference between a secured and an unsecured loan?
Secured loans are backed by collateral. That means you would be required to offer an asset of value that your lender would be able to repossess in the event that you are unable to pay for your loan. Secured loans are less risky for lenders as a result and therefore tend to come with lower interest rates.
20 different ways to secure a loan, find out here.
Unsecured loans are those that do not require any collateral to back up the loan. As such, these types of loans are riskier and therefore tend to come with a higher interest rate to offset the risk that the lender is taking on. Unsecured loans are more difficult to get approved for and require more stringent lending criteria.
Loan Scams to Watch Out For
While loans are supposed to help get consumers out of a financial pickle, there are some lenders who are out there simply to scam unsuspecting borrowers. Here are some common scams to keep an eye out for:
Guaranteed loans – Any time a lender guarantees loan approval without even looking at any component of your financials is a huge red flag. Reputable lenders will want to make sure that the people they lend money to are capable of making payments to repay the loan amount in full.
Neglecting to assess borrowers simply puts them in a situation to continuously have to borrow more and more, which leads to a cycle of debt that's tough to climb out of.
Bait and switch – Some scammy lenders will convince borrowers that they're getting a great deal on a loan, only to change the loan terms to predatory ones along with extremely high rates. That's why it's so important to check the fine print before you sign on the dotted line.
Lenders with no physical address – All legitimate leaders – including online lenders – should have a physical address for contact purposes. If a lender is not transparent about where they operate out of, consider that a bad sign that the lender is likely a scammer.
Requiring upfront fees – No professional lender should be asking their borrowers for an upfront fee. Some lenders will include their upfront fees in the form of a down payment, credit check fee, or administration fee, so be sure to keep your eye out for this. Legitimate lenders will only charge their clients in the form of a commission that's taken out after the loan closes.
If you feel as though you've been frauded by a scammy lender, there is help available. Be sure to report any fraudulent activity to the provincial government.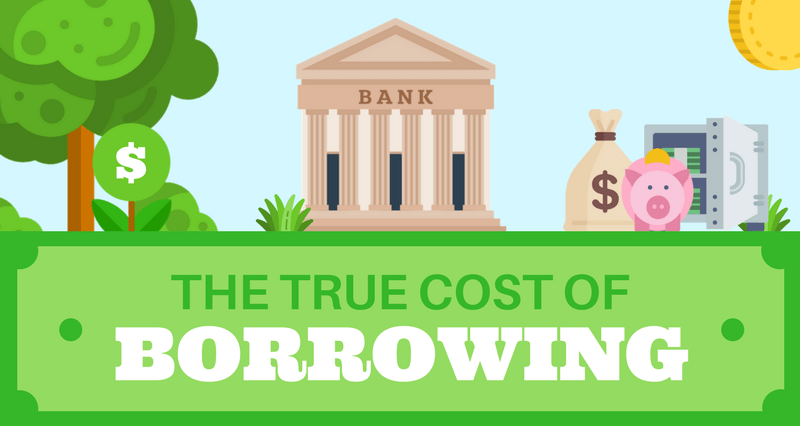 Do you know what the true cost of borrowing is? Find out here.
Alternative Lender Options in London
If you're unable to get approved for a conventional loan in London because of a bad credit score or too much debt, there's still help out there. Alternative loan options are available for those who can't qualify by going the traditional route.
Private and alternative lenders work with bad credit borrowers and provide loans based on factors other than credit scores. These lenders will place more weight on things such as your income, assets, deposit amount, collateral, and your financial habits over the recent past.
As such, these loans are easier to get approved for. However, they tend to come with a higher interest rate because of the increased risk that these lenders assume when working with bad credit borrowers.
What Happens After You're Rejected By a Bank?
If the bank turns you down for a loan, find out why. Knowing exactly what the reasons are for your loan application being denied can help you make the necessary adjustments the next time to apply for a loan London.
If it's because of your credit score, take steps to improve it. You can do this by:
Paying your bills on time

Spending less than 30% of your credit card limit

Paying your credit card bills in full

Avoiding new loan applications

Keeping old credit lines open

Pulling your credit report to look for

errors

to be fixed
If you were turned down because of your income, consider looking for a better-paying job, ask for a raise, or take a side hustle to get your income up.
If it's because your debt load is too high, make every effort to pay it down and reduce it.
Once your financial situation is healthier, you may be in a much better position to get approved for a loan in London. Otherwise, you may have to go the route of an alternative bad credit lender.
Need a Loan in London?
If your current bank account isn't beefed up enough to cover the cost of a large expense that you're facing, a loan might be the right option. If you need a loan, get in touch with Loans Canada. We'll guide you to the right loan product and lender that can get you the funds you need. Call Loans Canada today!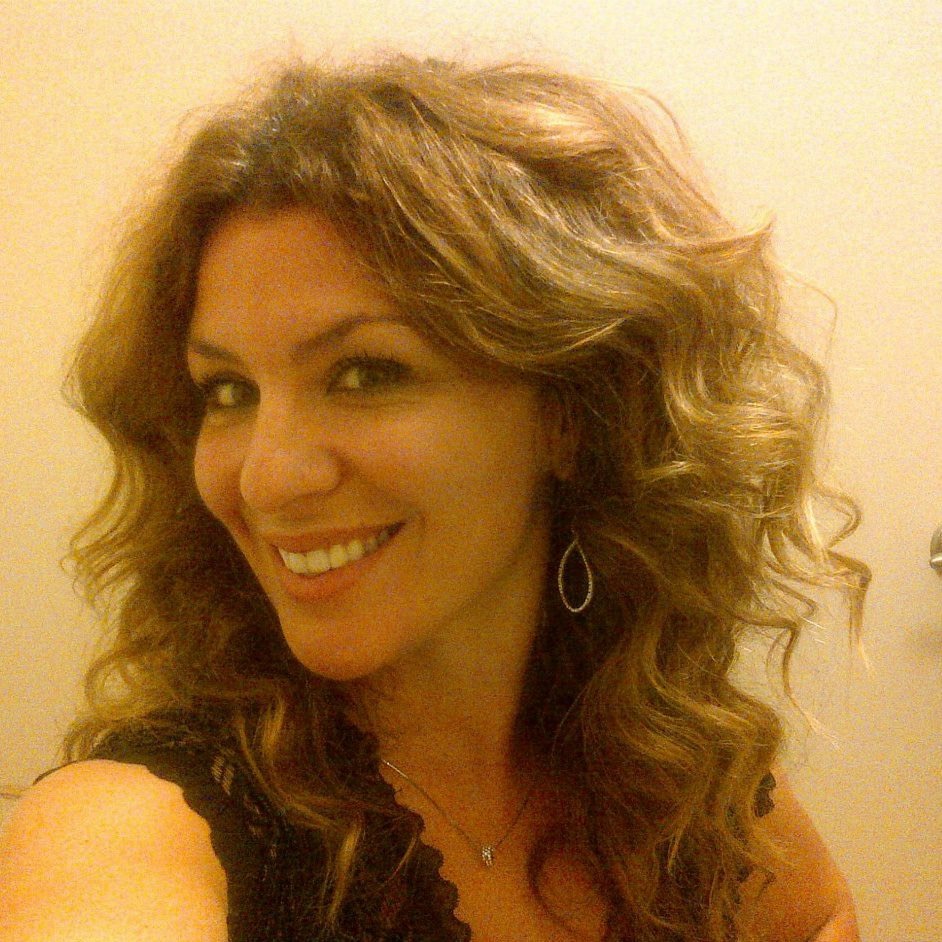 Posted by
Lisa Rennie
Lisa has been working as a freelance writer for more than a decade, creating unique content that helps to educate Canadian consumers. She specializes ...