With Vancouver being one of the most expensive places to live in the country, there is no surprise that many people in the city struggle with debt. In addition to expensive mortgages, many other recurring costs like car payments, credit card bills, and even utilities can start to pile up.
Thinking of consolidating high-interest debt into your mortgage? Read this first.
Now, a lot of people are able to handle their debt situation on their own, but sometimes it can get to be too much and people require some assistance. Thankfully, Canada is home to many helpful debt relief options, one of the most popular being debt settlement.
How Does Debt Settlement Work?
Debt settlement is when an individual (normally with assistance from a professional) will make an offer to their creditors to "settle" the debt for less than the total amount. For example, if you owe $30,000 in debt, you might make an offer to settle the debt for $15,000 instead. This will rid you of your debt for a more manageable amount of money.
Looking for another type of debt management product? Try reading this.
You will need to provide reasons as to why they should accept your settlement, and there is no requirement that they do. Of course, for this to work, the creditors must agree and they are only likely to do so if they see no reasonable way that you could pay them back in full.
What to Expect From The Process
So now you know what debt settlement is, but how does the process work? The first thing you will need to do is find a company or individual to help you present the settlement offer. Consumers can do it themselves, but generally, you will have better luck if you work with a professional.
Then, the two of you will need to collaborate and come up with a reasonable amount for the offer. The amount should be one that works for you, of course, but also one that the creditors might be willing to accept. Once sent, the creditor(s) will have to either accept or deny your offer and if they accept, you will make the agreed-upon payment and then be freed from your debt.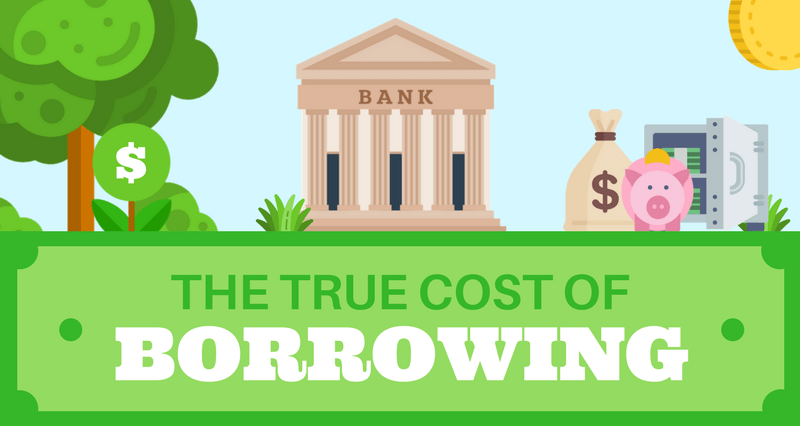 Do you know what the true cost of borrowing is? Take a look at this infographic.
Questions to Ask a Debt Settlement Company
One of the most important aspects of debt settlement in Vancouver is making sure you are working with the right company for your needs. Utilizing the right or wrong company could possibly be the difference between getting your offer accepted or getting it denied. When looking for a company or individual to work with, there are a few things you should ask them.
Interested in applying for a debt settlement? Look at this.
What is Your Experience in the Space?
When working with a company on a debt settlement, you want them to be experienced in the field. If they have achieved success with debt settlement in the past, there is a chance they can do the same with you. Of course, you need to be able to verify their experience and success in the field, as every company can simply say they're the best.
How Much Do You Charge?
While legitimate debt settlement companies won't ask for fees up front, they definitely do not do this work for free most of the time. As a result, it is a very good idea to find out how much they charge. While you shouldn't choose a company simply because they are cheap or ignore a company because they are expensive, the price is still important.
How Long Will the Debt Settlement Process Take?
Now no company can give you an exact amount of time, but companies can give you estimates. How long the process takes will depend on a lot of things like other clients, how much debt you have, how many creditors you have, who the creditors are, and even your financial situation.
To see more questions that you should ask a debt settlement company, look here.
Alternatives to Debt Settlement in Vancouver
While it is among the most common debt relief options in Vancouver and the rest of Canada, debt settlement isn't the only one that you have at your disposal. There are actually a variety of other ones you can use to help your situation such as:
Credit counselling

Debt consolidation

loan

or

program

Bankruptcy
If your situation is more serious, then something like a consumer proposal or bankruptcy are recommended, but they, of course, have their drawbacks. The one that is right for you will depend on your unique situation and what a professional believes is the right fit. As a result, it is important to do a lot of research and thinking about these options before choosing which one you are going to use.
Wondering if you can get a loan while in a consumer proposal? Find out here.
The Right Debt Settlement Option for You
Do you have a lot of debt and believe that settling it is your best option? If so, get in contact with us today, we can help get you the assistance you need!
Posted by
Kale Havervold
After dipping his toes into freelance writing while still enrolled in school, Kale decided to pursue freelance writing as his career after earning his Bachelors degree from the University of Regina. In his six-year career as a professional writer, Ka...